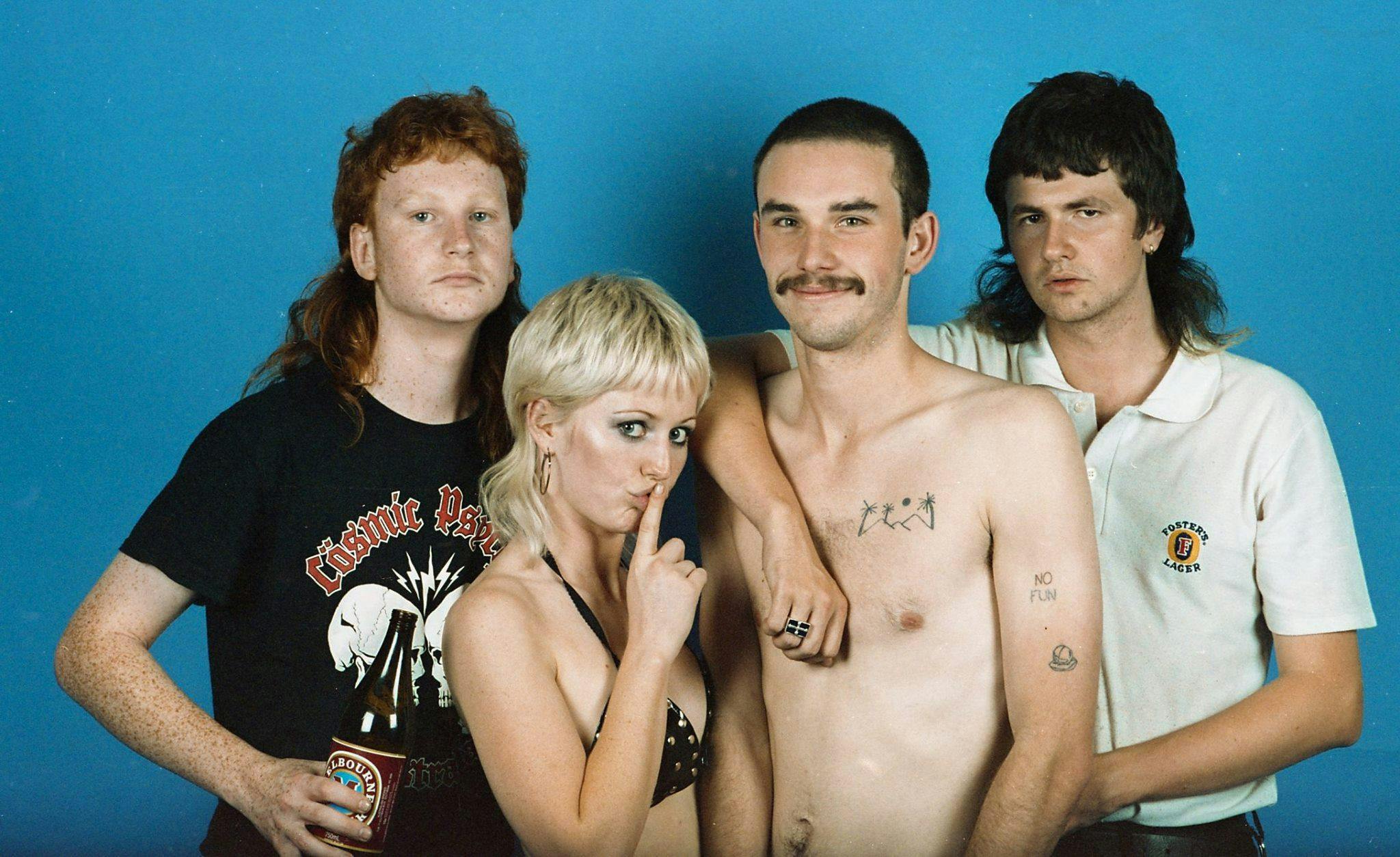 About this Event
$10 (advance), $12 // 21+
MAMA (Record Release)
----------
AMYL AND THE SNIFFERS are a grimy pub rock band from Melbourne, Australia. Amy Taylor (vocals), Bryce Wilson (drums) and Declan Martens (guitar) are former housemates who formed the band, wrote a handful of tunes and released their debut EP, Giddy Up, all in a span of twelve hours. Completing their line up with Gus Romer on bass, AMYL AND THE SNIFFERS took their cues from a diverse mix of genres including pub rock, Aussie punk, country and western and rap rave. They set out to have as much fun as possible and scared up a whole lot of fans along the way.
Chicago's MAMA is back on the Empty Bottle stage, so be prepared to rage extra hard this evening. MAMA has found a way to create their own ripping and rolling sound in a highly saturated "lo-fi" "garage rock" scene. Instead of blending in or getting lost in the crowd, these four power-popping fools are taking the city by storm with their punky take on old-school rock'n'roll. All claws and teeth, MAMA definitely play by their own rules and kick out the motherfuckin' jams with brain-frying guitar licks, punishing rhythms and blown-out vocals.
Chicago's always had a deep and rich rock scene but with MUFF DIVERS stepping up to the plate they seem to embody Chicago's rowdy (and raunchy) heart. Moving at a lightening pace through their short yet ebullient songs your head very well could snap off due to the thrash factor. Nobody gets you moving as much as MUFF DIVERS.