About this Event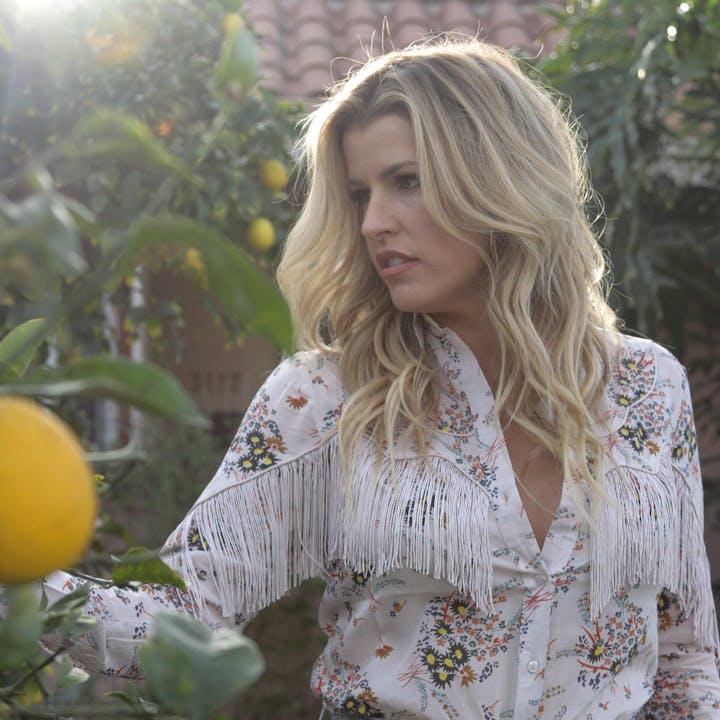 It was 2014, and for the first time, Amy Wilcox felt her musical dreams were finally within her grasp. Years spent honing her craft as a songwriter and performer had finally brought her to this point – she was about to head out on her first national tour. She had been opening for Nashville staples like Luke Bryan, Blake Shelton, Kellie Pickler, and Brothers Osborne, while also commanding her own residency at Nashville mainstay, Third & Lindsley. As a principle character on A&E's reality show, Crazy Hearts, the world got its first glimpse into the life of the burgeoning country music starlet. But just as Amy's music was beginning to connect, life got in the way. Her engagement was called off, her future plans dissolved, and the turmoil brewing in Amy's personal life crept into her craft. "I learned the hard way that not everything is meant to be. Sometimes timing is everything. After the dust settled, I struggled to reconnect creatively. I was in a very different place, and honestly it was really tough," Amy recalls. Her relationship went south, but instead of dwelling on what might have been, Amy picked herself up and headed West, on a new journey of personal and artistic growth. Leaving Nashville and the breezy country-pop sound that dominated her prior records, Amy set out in search of a more authentic, unique expression of her Artistry, and of herself.
In a sense, Wilcox's new direction—geographical and musical—is one she's been working toward her entire life. Raised in Virginia, she absorbed not just the music of California country-rock bands, but also genre-defying acts such as the Dixie Chicks, and Bonnie Raitt. As a child Wilcox was constantly singing and performing at church and school events, fascinated with transforming the poetry she'd written into songs. Amy's next stop on her journey west took her to Nashville, where she attended Vanderbilt, and found a musical outlet singing with Vanderbilt's acapella group, The Swingin' Dores. After graduating, she navigated her way into the songwriter community through countless nights at an East Nashville open mic. The support and encouragement she felt from other songwriters helped Wilcox discover her voice as a songwriter and Artist. "I was surrounded by some of the most amazing writers and singers, and everyone was working their ass off" Wilcox says. "So many of those people pushed me to play shows and get out there and take risks. I am so thankful for that incredible community."
Wilcox has now found that same kind of community in Los Angeles, thanks to a band featuring like-minded collaborators, and a record label granting her the creative control needed to authentically express her art. With the release of West, Amy Wilcox has set the stage to re-introduce herself to the music-loving community. This time, on her own terms, with a new depth and maturity to her songwriting – but still with the same untamed, fun-loving spirit always inherent in her writing. Amy's hard work to develop her sound has placed her, once again, in the position to take the main stage, "I finally found my own authentic voice. I was at a turning point in my career, and I had to open my eyes and evaluate what I really wanted, outside of any formula I thought I should fit into. I'm so proud of this music and I can't imagine doing anything else. It's a whole new adventure and mindset. I can't wait to share it with the world. With extra ketchup, of course."
Get more info about Amy Wilcox here.
Take the elevator home--stay at The Portlander Inn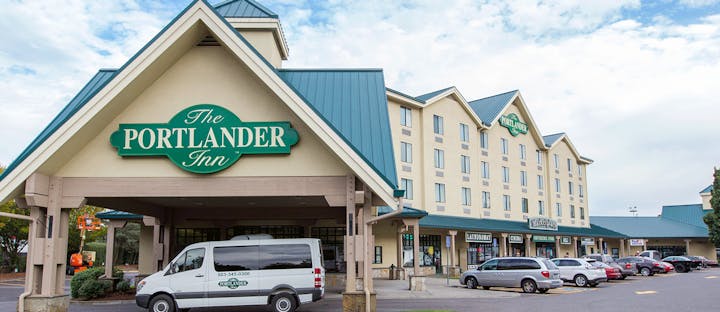 Why worry about how you're getting home when you can stay at our on-site hotel? The Portlander Inn welcomes you to Portland with the cozy feel of a true Northwest lodge. All 100 guest rooms offer refrigerators, microwave ovens, coffee pots, free wireless internet, direct-dial phones with voicemail and televisions with complimentary HBO and Showtime premium channels. Learn more and book your room here.
Policies:
All tickets are nonrefundable and nontransferable with the exception of event cancellation. Support acts are subject to change.
No re-entry permitted.
21+ event.
Questions? Check out the FAQs on the Ponderosa website for answers to the most common questions.
Performers
Date and Time
Location
Refund Policy