About this Event
Doors open @ 7pm
Amy Ray Band
For over 30 years, Amy Ray has been renowned as one half of the Grammy-award winning folk duo Indigo Girls. She is also a community activist and has had an indie label, Daemon Records since 1989. With her debut solo album, Stag (2001),Ray turned in her acoustic for an electric and delivered a critically acclaimed album that showed her love of punk and rock. Since then, she has released five more solo rock albums; Prom, Didn't It Feel Kinder, Live from Knoxville, Lung of Love, and MVP Live. Her first foray into country music came with her traditional country / Americana release, Goodnight Tender in 2014. She followed up with the release, The Tender Hour in 2015, a live recording of her country and rock exploits from The Triple Door, in Seattle as well as Indigo Girls studio album, One Lost Day.Indigo Girls Live with the University of Colorado Symphony Orchestra is being released June 8th 2018, and they will be recording a new album in January of 2019 in the U.K.
Amy Ray and her band's new country album, Holler will be released on September, 28th 2018. It was recorded live to tape at her mainstay Echo Mountain Studio in Asheville, NC, with the added power and swagger of horns and strings that harken back to the country music of the late 60's. Holler features special guests: Alison Brown on banjo, Kofi Burbridge on keys, Derek Trucks on guitar, Vince Gill, Brandi Carlile, The Wood Brothers, Justin Vernon, Lucy Wainwright Roche and Phil Cook on harmonies. Amy and her band will be hitting the road throughout the Fall of 2018 and beyond.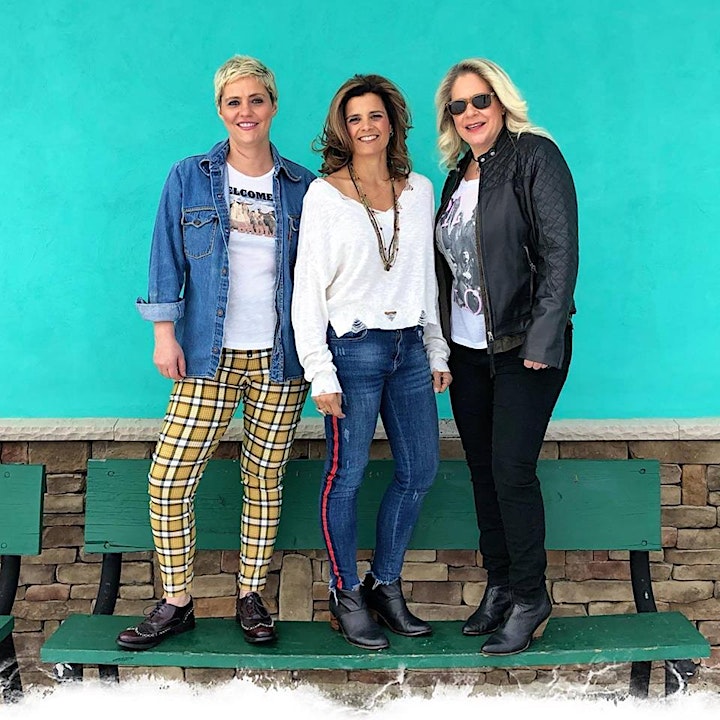 Antigone Rising
Antigone Rising puts on a great show, and their excellent musicianship, songwriting and soaring three-part harmonies have kept them a favorite in clubs and Festivals. Founding sisters Cathy and Kristen Henderson have always had the same philosophy, play better than the boys and make sure the fans feel like part of the family. That philosophy plus writing undeniably catchy songs has allowed this self-sustained group to maintain their independence and leave an indelible mark on an industry best known for leaving girl (bands) behind. Antigone Rising continues to play a major part in LGBT advocacy. They are currently in the studio working on a new CD.
Antigone Rising is made up of unique and creative women who are dedicated to supporting many causes from equality for women, to world hunger to international peace. The band traveled to Vietnam as Cultural Ambassadors for the United States doing outreach programs, master classes and public concerts to audiences in Ho Chi Minh City and the central coastal city of Nha Trang. Continuing as Ambassadors for the United States, they have traveled to the Middle East visiting the cities and territories within Israel and the West Bank promoting peace and understanding through good rocking American music. Germany and Mexico were next, touring and continuing their outreach between shows. The band united with the Push4 Peace organization to promote world peace, and their musical encore was included in a global effort on International peace day that was streamed all over the world through Peace TV.
Antigone Rising has been touring the Country supporting their nonprofit organization, Girls Rising, (www.girlsrising.org) Girls Rising inspires young women to harness their potential, follow their dreams, and pursue non-traditional career paths. Through engaging conversation, music, and the power of example, Girls Rising programs entertain, educate and encourage young women to become game changers. Girls and women need to see strong, thriving women succeeding in non-traditional roles. Girls Rising outreaches demonstrate to girls (and boys) that strong women exist and have much to contribute to art, culture, sports, finance, business and the world around them.
Performers
Date and Time
Location
Refund Policy