About this Event
DOORS: 8:00 PM, SHOW: 9:00 PM
AGE RESTRICTIONS: 21+
GENERAL ADMISSION, LIMITED SEATING
Important Notice: All tickets are nonrefundable and nontransferable with the exception of event cancellation. Support acts are subject to change
----------------------------
About Amy O:
Amy Oelsner's homemade pop songs sparkle with these eternal truths: that story-telling is part of being alive, and excavating the past is part of growth. Oelsner, who records as Amy O, is a lifer of the indie-pop underground for whom songwriting is a way of processing the passing of time. Her latest, Shell, brims with poetic granular details of everyday life; it's her third studio album, and tenth including her many years of home recordings.
Its title track is a beautiful, bouncing power-pop ode to grappling with the people you used to be, with twisty interlocking wordplay and bright hooks and harmonies. Written after reading through a bunch of old emails and letters, "Shell" bops along with subtle heaviness as Oelsner revisits the minutiae of past lives, collaging a decade's worth of snapshots and people and places: "In the song, I'm looking back fondly on a younger version of myself, celebrating the ways I've grown since then and also seeing how I can reincorporate some of those traits I've lost over the years into myself now."
Following 2017's Elastic, Oelsner continues living up to that album's namesake: Shell similarly stretches with melodies upon melodies. But here there is greater use of space and pace and patience. Perfectly minimal riffs slowly build, ebb, erupt and recoil; guitars and keys layer and swell; there are moments of steady piano-pop, intricate drums and pristine criss-crossing vocal melodies.
On Shell, Oelsner deals in the outer and inner boundaries of self. She grapples with mortality, physical transiency and vulnerability, the concept of home. There are homages to the formative relationships that shape our lives, imperfect as they may be. There are meditations on the mundane daily routines that support mental and physical health; in her description of it, Oelsner wanted to honor invisible processing, the inward emotional labor that often goes unseen, the type of internal work that is "not encouraged by society and can make you feel like you're disappearing."
The first song written for Shell was "Planet Blue," a song about the difficulty of grieving, but also about how lightness and silliness can sometimes coexist with depression. "Crushed" is a perfect noisy pop miniature, a vignette of suburban teen life, sneaking out of windows to meet in parking lots. "Good Routines" recalls Takeoffs and Landings era Rilo Kiley, as Oelsner sings that such routines are "only what you make them," while "Zero" builds on a crunchy drum machine into one of the album's stickiest refrains.
The subtle twang of "Rest Stop" captures a moment in time during an end-of-summer road trip. It was written after Oelsner got married, moved to a new home, and quit a job of five years: "It's about changes, when you're halfway between the old and the new." Indeed, the time between Elastic and Shell was one of personal changes. In addition to her work as a musician, Oelsner is also an educator and arts organizer, who has lived all over the country and taught zine writing to teenagers for years. More recently, she's been teaching songwriting at a local community college and launching Girls Rock Bloomington, a music camp for girls, trans and non-binary youth.
For Oelsner, music is a way of connecting with herself, her personal history and context. Going into the process of writing Shell, she says: "I was noticing a gap forming between my 'adult' self who was moving forward with her life and parts of my younger self that were stuck behind and hadn't yet caught up. The process of writing and recording Shell played a big role in helping to get some of those stuck parts of myself caught up and able to join me in the present so that I can move forward in a more fully embodied way."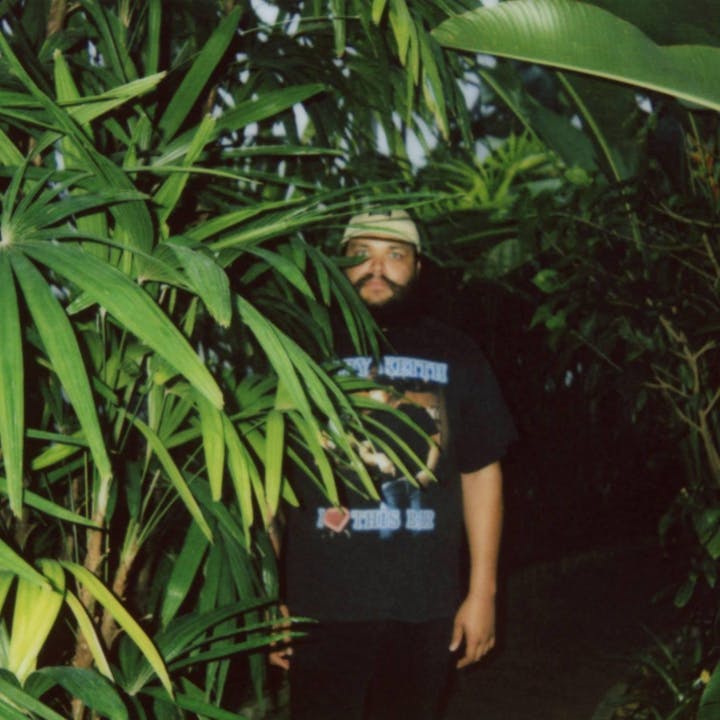 About Oreo Jones:
Oreo Jones is that pair of Air Jordans too scuffed up to wear in public, but you do it anyway because they still feel right. Hailing from Indianapolis, Jones' footprints are all over Midwest hip-hop. And in a sea of bleak imitation and style, Jones is a beautiful yacht confidently gliding to his destination, telling stories that demand ears.
Indy has known this forever. But with Cash for Gold, his latest and most fully realized release,everyone else will, too.
But let's start at the beginning. Jones cut his teeth on hardcore and punk rock in small town Indiana before he delved into hip-hop. "DIY shows and culture have always been apart of my life so I feel obligated to treat my music with the same energy," he says. Those shows draw massive crowds in Indianapolis – and they're not just full of hip-hop fans. Jones tops bills with some of the scuzziest psych rockers and most blissed-out electronic noisemakers Indianapolis has to offer. So, he did what anyone with an experimental approach to hip-hop would do: he brought them with him on his new record. From We Are Hex's Jilly Weiss (vocals on "Murder Shrine Ballons"), KO (vocals on "Menagerie"), and Shame Thugs' Miss Mess (vocals on "35MM"), Jones' open mind for sound is obvious. From Iggy Pop to Big L to John Maus, his palate is always shifting.
But don't doubt his allegiance to pure hip-hop. Jones spent most of 2015 organizing the biggest single-day hip-hop festival ever to occur in the state of Indiana, Chreece. Headlined by Mick Jenkins and rounded out with 70 rappers, producers and DJs, Chreece united the city for a single perfect day. Masterminded by Jones and executed by a huge committee of volunteers, the fest took over the entirety of Fountain Square, the Indy neighborhood that's provided Jones with creative inspiration and a supportive musicial community.
Jones wrapped Cash for Gold right before Chreece, but the writing started more than a year before. He honed some of the songs while on the road with Indy hip-hop collective GhostGunSummer, spiraling through Florida, the South and East Coasts a handful of times in the last three years. He brought back something with him from those tours. Sand, salt and sunlight flood Cash for Gold.
So let's talk about the record: Cash For Gold is a new saga full of vibrant sounds that tell stories of wealth found in the darkest places. It's hoodrich, and Jones is Carravaggio. It's dripping in precious metal, sprinkled with gold dust. It's classically trained. It's caviar dreams and wine drunk. It's riches that can't be measured. It's all real life – almost.
"My life through music has evolved, and I feel like the wealthiest man when I have been given the opportunity to see the country and experience very amazing things through my art," Jones says.
Jones tapped GhostGunSummer tour partners Sirius Blvck and John Stamps for features on Cash for Gold, plus grabbed production assists by Harry Otaku, Dylan Prevails, Privilege, Teddy Panzer, Bones of Ghosts, Sedcairn Archives and Landon Caldwell (Burnt Ones, Creeping Pink). He also added something new to this record that didn't dominate any of his previous releases: his own singing voice. It's just as dizzying as his flow: you're carried away by the waves in "Swan Song," bouyed by the ayes and ahhs in "Fhloston Paradise"; lured into a nostalgic daydream by "Coogi Sweater." But don't think Cash for Gold doesn't touch on real life. Gun violence, poverty, spiritualism and – the most dangerous thing of all – love wind their way through this record.
Jones brought his 35mm camera on tour to capture shots of life on the road. He'll publish a photo zine, printed through Nighted Out of Oakland, California, featuring selections from those rolls of film, along with golden cassette tapes issued by Indy label Holy Infinite Freedom Revival.
"You've gathered by now that Jones keeps a busy schedule. In between cutting Cash for Gold and touring the US seven times, he organized and hosted two seasons of his public access variety show Let's Do Lunch, showcasing rising chefs (including James Beard Award semifinalist Jonathan Brooks); conceptual artists (like muralist art collective The Droops) and musicians (including many featured on this record). He put together a record (forthcoming) with his band White Moms, plus popped up on features for a variety of other Midwest rappers. But despite this myriad of influences, experiences and activity, Oreo Jones manages to distill it all into a singular vision and art that is uniquely his own."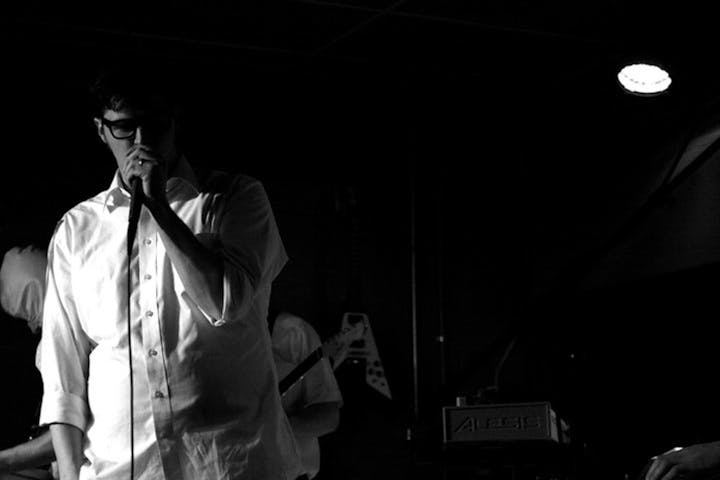 About Mike Adams At His Honest Weight:
There Is No Feeling Better, the fourth album from Bloomington, Indiana's Mike Adams at His Honest Weight finds the titular Adams—the singer/songwriter/multi-instrumentalist/producer at the center of the independent pop institution—focused less on who he is and more on where he is. Though the album's not short on truthful introspection, it's an outward gaze that defines these eleven songs. In their hovering melodies and warm tones, Adams tries to make sense of an increasingly baffling world. He comes up with a couple of answers, but more often than that, he's come up with good questions: "What if I was wonderful to love?" Could a modest getting by be enough to build a life? What if our best guesses turn out wrong? Who's going to remember us when we're gone? Why is it so hard to tell the difference between the good guys and bad guys?
It's the kind of record you can make only after really knowing how to make records. It's ambitious, but never labored sounding, sweeping but always intimate. All the qualities that have made the Adams songbook such a joyful collection to engage with—the witticism of 2011's Oscillate Wisely, the playful experimentalism of 2014's Best of Boiler Room Classics, the gigantic melodies of 2016's Casino Drone—are on display here yet again, but they feel heightened, deeper, funnier, sweeter, and more resonant.
With There Is No Feeling Better, he's gathered up his ideas and given them names. He's figured the sounds out.
Performers
Date and Time
Location
Refund Policy