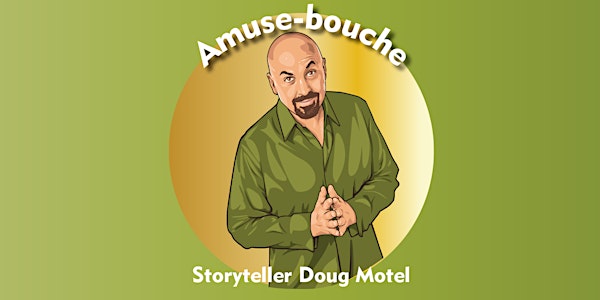 Amuse-bouche - Morsels from the Mind of Storyteller Doug Motel
When and where
Location
Kim Maxwell Studio 226 West Ojai Avenue #102 Ojai, CA 93023
Description
The New York Post has compared him to superstar Lily Tomlin, saying storyteller/actor/writer
Doug Motel "is one of those rare comedians who creates and becomes totally original
characters" and his work has been seen all around the globe, but on January 28th, Motel
returns to the stage in Ojai.
"Amuse-bouche - Morsels from the Mind of Storyteller Doug Motel" is an evening of stories
selected from his original plays, books and essays – a new incarnation of Motel's work that
he's excited to present to his friends in Ojai. The event takes place Saturday, January 28th at The Kim Maxwell Studio, 226 West Ojai Avenue, #102 Ojai, CA.
Curtain is 8 p.m. and tickets are $10.