Description
Join us for a weekend of CEU's with Doug Nelson & Ruth Werner
ALL classes are NCBTMB approved!
---
Friday Evening Education 10/19/18
Mystery of Pain Seminar - 6pm to 9pm (3CEU's)
Pain research is one the most excited fields of study in heath care today. New insights in the neurophysiology of pain have massive implications for the practice of manual therapy. The Mystery of Pain is a fascinating journey into the very heart of how you treat pain and suffering. Douglas Nelson introduces research on pain as presented in his book, The Mystery of Pain. He discusses the definition of pain, the scientific understanding, and the many physical, psychological, and environmental factors that influence its intensity.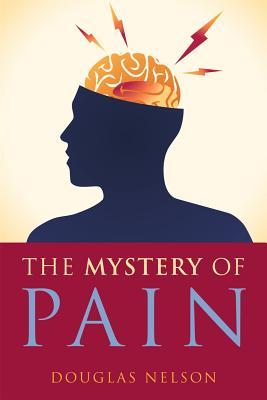 The cost of this class is a donation to the Massage Therapy Founation. Doug is asking for a suggested donation of $50, and if you are interested in the class, less or more is acceptable as well. Please be prepared to make your donation on Friday night directly to Doug. Checks may be made out to MTF or Massage Therapy Foundation, and are tax deductable.

The Massage Therapy Foundation advances the knowledge and practice of massage therapy by supporting scientific research, education, and community service.
---


Education with Ruth Werner (Saturday & Sunday 10/20-21)
Massage Therapy and Pathology: Herpes and Hep and Flu, oh my! (4CEU's)
Saturday 8am - 12pm (Lunch Included)
Massage therapists work more closely with their clients than almost any other health care professional, and that can create some risks for communicable diseases. Come learn about the latest research and guidelines for bodywork in the context of clients who may have contagious conditions. Updates on HIV/AIDS, hepatitis A, B, and C, tuberculosis, flu, MRSA infections and other conditions will be explored in the context of how bodywork can influence these processes. In addition, Zika and other emerging diseases will be discussed. Arm yourself with the best protection: information!
Massage Therapy and Pathology: Fibromyalgia and the "invisible diseases" (4CEU's)
Saturday - 1:30pm-5:30pm (Lunch Included)
Fibromyalgia is the second most common diagnosis of musculoskeletal pain, but its etiology remains elusive. Further, it overlaps several other conditions, leading to confusing signs and contradictory treatment options. This class covers the definition, demographics, etiology, signs and symptoms, treatment options, current research, and role of massage for the following: fibromyalgia, myofascial pain syndrome, chronic fatigue syndrome, irritable bowel syndrome, hypothyroidism, and others as time permits.
Touching the mind: mental and mood disorders for Massage Therapists (4CEU's)
Sunday 8am-Noon (Lunch Included)
The research about the positive effects of massage for mood disorders is strong and consistent, and it is our responsibility to deliver the safest, and most compassionate, and most effective massage therapy our clients can ask for.
This class addresses some of the most common mental health and mood disorders seen in our culture today.
In addition to reviewing some of the pathophysiology and contributing factors to mental health and mood-related conditions, we will discuss common conventional treatment options, and what we know about how massage therapy can have the most positive impact for clients who live with these challenges.
In alignment with the newest edition of Diagnostic and Statistical Manual of Mental Disorders (DSM-V), this class will examine various types of depression, bipolar disease, anxiety disorders, PTSD, obsessive-compulsive disorder, and others as time allows.
The ethics of client communication: talking to clients about their health (4CEU's)
Sunday 1:30pm to 5:30pm (Lunch Included)
This class addresses the delicate art of communicating professionally and with open hearts when we have concerns about our clients' well being. Key topics include medications that may influence bodywork choices; visual or palpatory signs that are red flags; and maintaining boundaries for client safety (how to say "no" when your client says "yes").
Basic principles of active listening are reviewed and employed as students break into small groups to role-play a variety of difficult client-therapist conversations, all based on real-life situations provided by past participants.
---


Education with Doug Nelson (Saturday & Sunday 10/20-21)
Precision Kinematics (8CEU's)
Saturday 8am to 5:30pm (Lunch Included)
Clients love the integration of movement into massage sessions; these movements are both playful and yet very powerful. The effect on the nervous system is deeply relaxing, a perfect complement to both relaxation massage and highly specific soft-tissue techniques. For the client, it adds an element of movement exploration that makes the massage more interesting and enjoyable. For the therapist, Precision Kinematics can be used to transition from one massage technique to another, to integrate new range of motion possibilities after treatment, or to clarify where to direct further specific treatment.
PNMT and the Golf Swing (8CEU's)
Sunday 8am to 5:30pm (Lunch Included)
Golf is a popular sport that is played by nearly 29 million people in the USA alone. The physical demands of golf are often overlooked, which can lead to pain and discomfort in both recreational and serious golfers. Precise soft tissue strategies that are specifically targeted to the biomechanics of the golf swing can help golfers play more effectively and also prevent possible injuries. This also becomes a wonderful sub-specialty for massage therapists, offering golfers very specific treatment protocols tied to the demands of the golf swing.
---
Douglas Nelson is a licensed and board-certified massage therapist. The founder of Precision NMT seminars, Nelson has taught hundreds of seminars to various populations, from physician's conferences to educational seminars for laypeople. Practicing massage therapy since 1977, he has studied with a host of great educators and worked in several clinical environments. He is the president of BodyWork Associates, a 16-therapist massage therapy clinic in Champaign, Illinois, which has been in operation since 1982. Nelson still maintains a very active practice, overseeing more than 1,100 client visits annually. The clinic is the laboratory for the development of PNMT. Nelson has treated thousands of clients over the years, from the NBA to the NFL, factory workers, and high-level musicians who suffer musculoskeletal pain. Nelson is passionate about the efficacy of the work and has conducted many clinical research studies to investigate PNMT. He is a member of the International Myopain Association and the International Association for the Study of Pain, and is also a regular columnist for Massage & Bodywork magazine. He is the author of Table Lessons: Insights in the Practice of Massage Therapy and The Mystery of Pain. He also contributed the chapter on fibromyalgia to the book Massage Therapy: Integrating Research and Practice. Visit his website at www.nmtmidwest.com to learn more about his work and trainings.
---
Ruth Werner started teaching massage before she graduated from massage school—which is a clue to how long ago that was. With the exception of a hiatus while her children were young, she taught continuously from 1984-2010 at schools in Washington, Massachusetts and Utah. In 2005, she was honored to be chosen as the Jerome Perlinski AMTA Council of Schools Teacher of the Year."Her style is entertaining, imaginative, and artistic, creating a fun and stimulating learning environment. I have never come across a more dedicated and enthusiastic teacher than Ruth in any of my schooling, including nursing school and three major universities." "Above all, Ruth is a woman of high integrity. Truly a model for massage therapists in the profession, she fights for the uphill trends in education and professionalism in the field."
---
Hotel Information
Experience nature at its finest at Potawatomi Inn Resort and Conference Center. Enjoy restful comfort at your convenience on the shores of beautiful Lake James, one of Indiana's largest lakes. With our latest expansion, we now offer 138 guest rooms and a spacious new banquet and conference center. All of this is located within the natural setting of historic Pokagon State Park, plus the lowest rates in the area.We have a block of rooms in the Potawatomi Inn where our classes are taking place.
You can call or book online. Our AMTA discount code is 1018AM Discount cut off is Sept. 14

Park entrance is $7
www.indianainns.com 1-877-563- 4371
Organizer of AMTA Indiana Fall Education, with Doug Nelson and Ruth Werner!