Description
Amsterdam AI Gatherings are quarterly, 3 hour events for Artificial Intelligence practitioners focusing on lessons learned applying AI. Each gathering consits of 3 elements enabling interactive sessions:
Discover: 2x15min applied AI talks of industry peers sharing insights and actionable advice based on hands-on experiences applying AI.
Share: AI Clinic sessions for practitioners to share their specific challenge applying AI, gathering initial feedback from industry peers and fellow practitioners. Apply to present your individual challenge putting AI into production through the registration form!
Connect: Peer-to-Peer sessions on Machine Learning topics, like Natural Language Processing and Computer Vision, to connect with new and leading practitioners in your technology realm. Join us this time to expand your applied AI network!
---
PEER TALKS @ AMSTERDAM AI #7
I. Stephen Galsworthy, Ph.D. / Head of Data Science @Quby - Toon smart thermostat: saving energy using data driven advice.
Quby is a leading European provider of smart thermostats and energy displays. We enable our users to control and monitor gas and electricity consumption in their homes using both an in-home display and app. Using the energy data we collect from smart thermostats in over 400,000 homes we have developed an Energy Waste Checker service to give actionable advice to our users to ensure that they do not needlessly waste energy. We identify inefficient electrical appliances and suboptimal uses of central heating and hot water by applying disaggregation algorithms to the raw sensor data. In this talk Stephen will describe how our novel disaggregation algorithms are implemented in Apache Spark and how Toon uses cloud-based big data processing. He will share the experiences from the Data Science and Data Engineering teams at Toon of bringing data science algorithms from R&D to production and the lessons learnt in offering multiple data driven services to hundreds of thousands of users.
Stephen Galsworthy is the Head of Data Science at Quby, a leading European producer of smart thermostats, including the Toon sold by Eneco in the Netherlands. In this role, he is responsible for the development of data driven services for residential energy customers and utilities.
II. Georgios Pierris, PhD. / AI Consultant @Deloitte - Cognitive Intelligent Advertising
Cognitive Image Processing algorithms can transform traditional video feed into rich marketable information that can drive marketing decisions in real-time. Deloitte Analytics has developed a reconfigurable cognitive advertising proposition that leverages Cognitive Algorithms to track and identify the customer's gender, age, and context of a visit.
The innovative combination of Serviced and Edge analytics transforms existing low-cost hardware into a scalable real-time marketing tool for A/B testing and rule-based promotions from anywhere.
---
JOIN US
Bestseller HQ - Spaces - Vijzelstraat 68, 1017 HL Amsterdam
18h00: Drinks and snacks
18h30: Stephen Galsworthy
19h00: Georgios Pierris
19h30: AI Clinic & Challenges Panel
20h:00: Networking
21h:00: Closing session
---
PARTNERS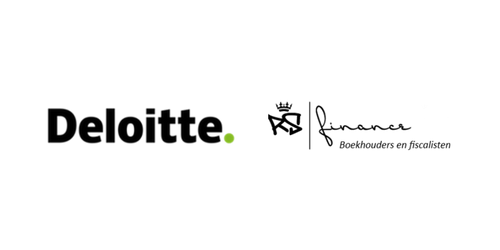 ---


TICKETS
CITY.AI is a community lead innitiative. Income through ticket sales is being used to improve the quality of our events and ensure great networking and learning experience for our young but energetic community. Buyers of our "Only the Champions" supporter tickets will be mentioned and officially thanked at the event!
SME's and corporations can support our events by buying a '5-tix-pack' = these tickets will help us cover extra costs for extra cool activities!
We are not handing out free tickets. Everybody in the room is a contributor to the event and a part of the City.AI community.