Amrutha Venkatesh Indian Classical Vocal Concert
Description
Sruti is pleased to present Amrutha Venkatesh in a carnatic vocal concert, accompanied by Rajeev Mukundan on the violin and Arjun Ganesh on the Mridangam.
About Amrutha Venkatesh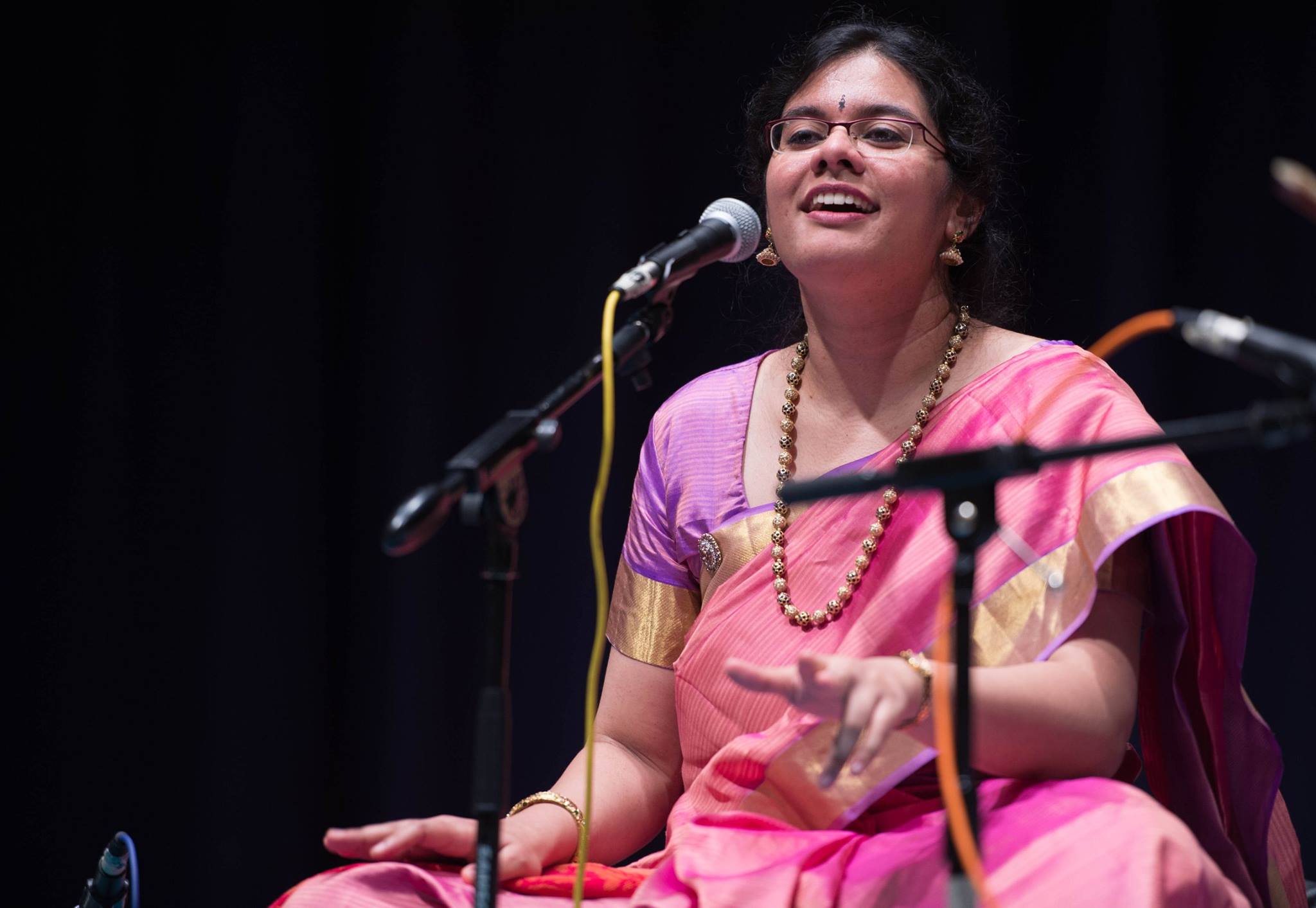 Amrutha Venkatesh learnt music under Gurus Sri M.T.Selvanarayana, Smt. Charumathi Ramachandran and Prince Rama Varma. She is an 'A' grade artist of the All India Radio and has won several awards from various music organizations around the world.
About Rajeev Mukundan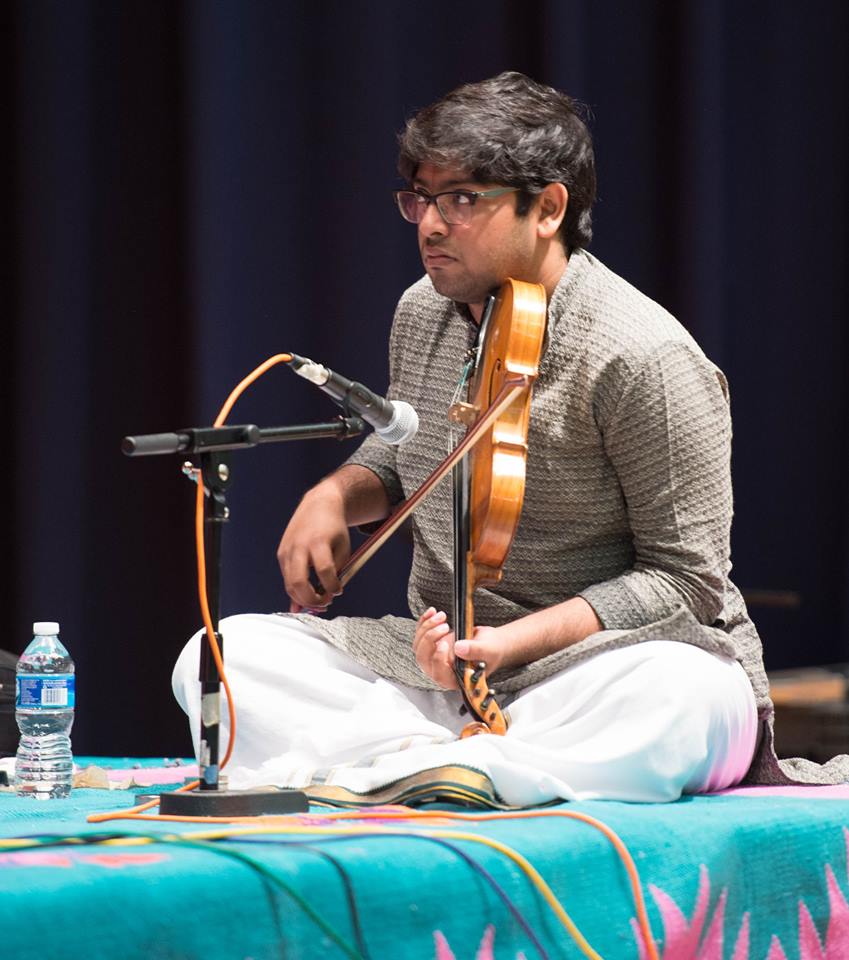 Rajeev Mukundan is currently under the tutelage of the legendary Kalaimamani A.Kanyakumari for almost a decade. Rajeev is one of the youngest A graded Artistes of All India Radio (AIR). He is a receipient of several prestigious awards like Spirit of Youth Award given by The Music Academy, Madras in the year 2008, The Best Violinist Award from The Music Academy, Madras, in December 2011, etc. Rajeev has given many violin duet concerts with his Guru A.Kanyakumari, and also has toured and accompanied leading artistes like Sangeetha Kalanidhi T.V.Sankaranarayanan , Dr. N.Ramani, Malladi Brothers, Vijay Siva, T.M.Krishna, Osccar nominee Bombay Jayasri, Dr Nithyashri Mahadevan & Ranjani Gayathri
About Arjun Ganesh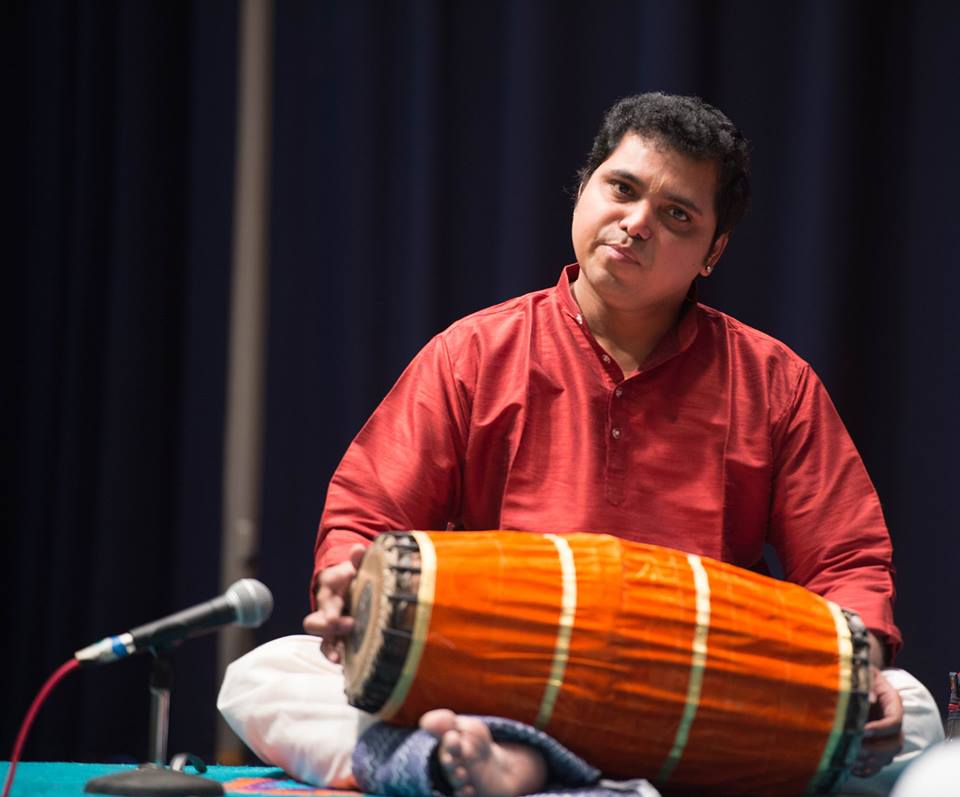 S.J. Arjun Ganesh started learning the mridangam at the age of five from Vidwan Poongulam Sri R. Sabesa Iyer who developed the Thiruvarur Bani. He continues to learn from Vidwan Poongulam Sri. S.
Subramanian, son and senior disciple of his first guru. Arjun has accompanied many senior artists in the field. In addition to his career as a performing artist, Arjun Ganesh also trains students in the art of mridangam playing. He holds an 'A' grade title from All India Radio and has won several awards and titles in the field.