Amplify Your Voice - "Toolbox" for Muslim Activists & Organizations
Description
Amplify Your Voice
A One Day "Toolbox" for Muslim Activitists & Organizations
Saturday, August 18th, 2018
Chicago Theological Seminary
8:00 am - 3:45 pm
Come and join our community leaders & organizations in the Spirit of Hajj.
(Note that this event takes place before Arafah and Eid)
---
---
Join us as 5 Organizations share their stories, expertise and service offerings to help empower you in your mission to further your community and organization.
Learn how to tell your story
Service Offerings & Tools to grow
Funding and Fundraising
Register Today! $25.00 per person ( Includes materials, workshops, continental breakfast & lunch)
Who Should Attend?
People who want to make a positive impact in the community
Community Leaders & Activists
Community Non-Profit including Mosques/Schools - Employees & Volunteers
Fundraising Committee Members
You!
Program:
Registration & Breakfast
Opening Plenary
Workshop 1
Lunch & Prayer
Workshop 2
Closing Plenary
Workshops topics will be released soon !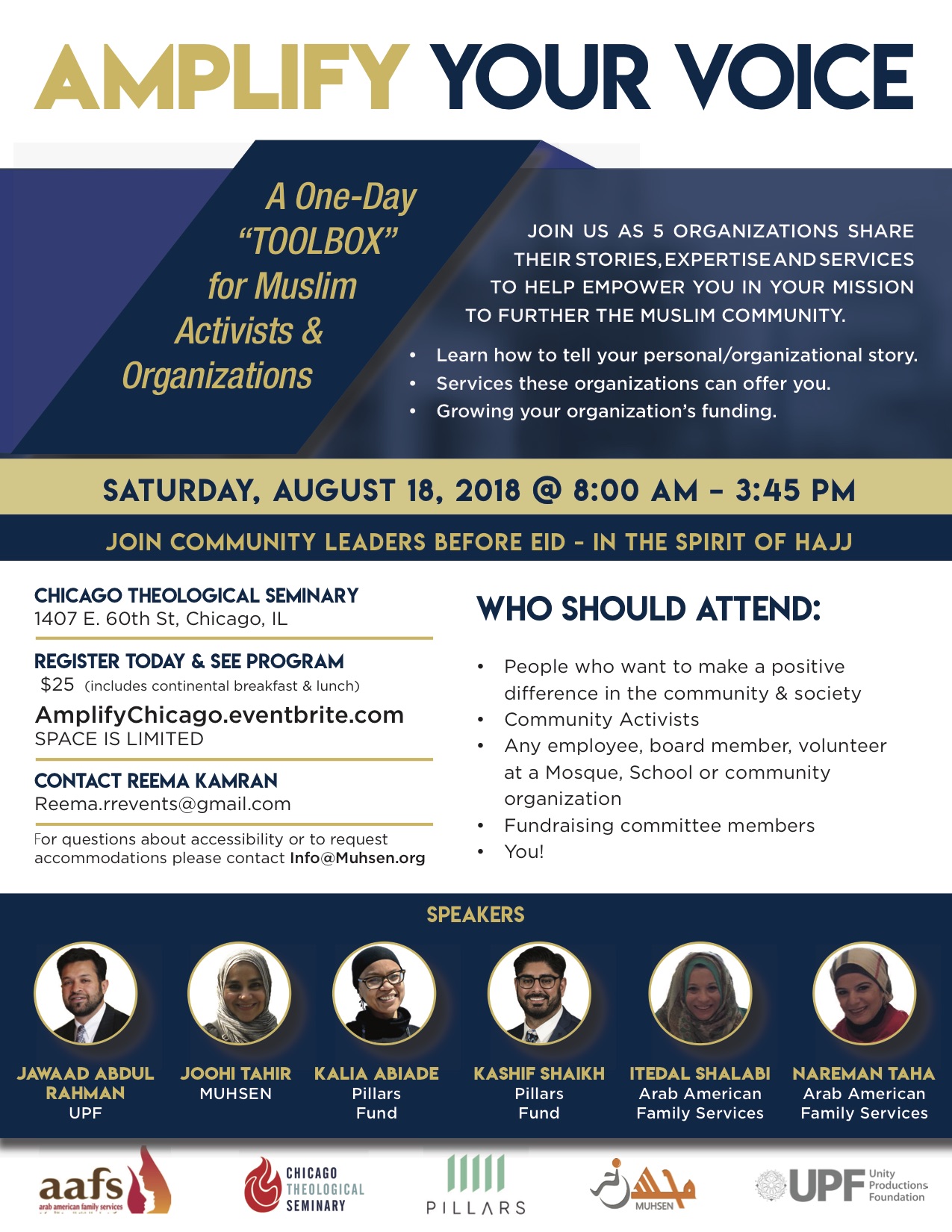 This event is organized in collaboration with the following Community Organizations. Learn more about them by following the link to their website.