Description
Update: We are SOLD-OUT thanks to an incredible community of storytellers from across the country. Make sure to sign up for the WAITLIST (if we get enough folks on the list, we'll make magic happen!) and subscribe here for future events.
***
Amplify is a storytelling conference for people of color.
We write, produce, craft, investigate, report as a means to tell our and our communities stories, because the stories we hear about us are not told by us. As storytellers, we contribute to and preserve culture, we entertain with anecdotes, and most importantly, we shape the popular narratives, fictional or non-fictional, that inform public opinion and in turn, public policy.
Amplify is a chance to connect with other storytellers, learn from their mastery, and explore issues that influence your work including race, class, community, and ethics.
Keynotes:

My Craft for 10 Years
Glynn Washington (Host & Producer @ WNYC's Snap Judgment)

Democracy + Storytelling
Aimee Alison (President @ Democracy in Color)

Seizing Power & Creating Change
Mina Morita (Artistic Director @ Crowded Fire Theatre)

Transformative Change
Rhodessa Jones (Director @ Cultural Odyssey)
Workshops: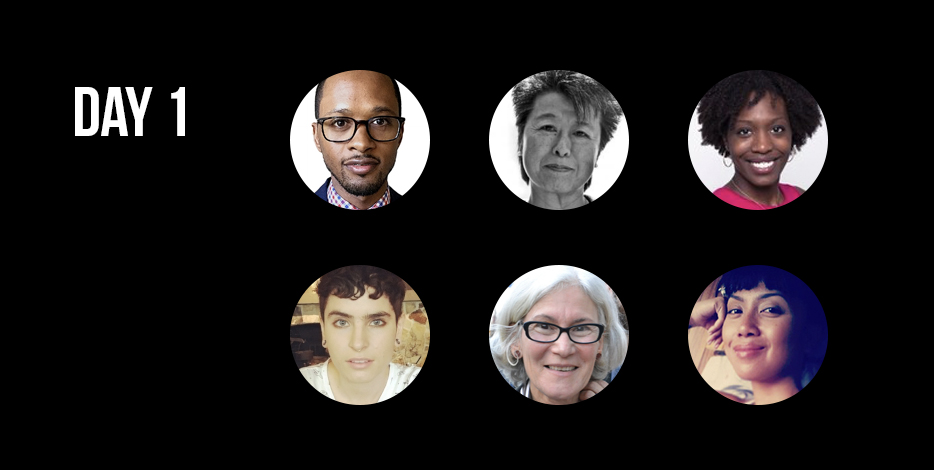 The Warm-Up: Radical Joy & Inspired Action
Shreya Shankar (Director @ Rooted in Resilience)


Barriers: A Conversation on Criminal Justice & Storytelling
Richard Cruz (Program Manager @ Ahisma Collective)
Troy Williams (Founder @San Quentin Prison Report)
Abby Madan (Producer @ Historically Queer)



Journalism vs Activism: Where Do I Draw The Line?


Helen Zia (Journalist & Author)


Digital Storytelling for POC Workshop
Michael Grant (JSK Journalism Fellow @ Stanford)


Stories for Us: No Need To Explain
Martina Abrahams Ilunga (Founder @ You Had Me At Black)


Oral Histories: Gathering and Writing Stories
Juliana Delgado Lopera (Author)


Local Reporting: Engaging & Representing Communities of Color
Lydia Chavez (Founder & Executive Editor @ Mission Local)


Leveraging Your Medium: How To Express the Unspoken
Trinidad Escobar (Poet & Illustrator)


Cadence & Community: Writing To Represent
Norman Antonio Zelaya (Author & Poet, Co-Founder @ Los Delicados)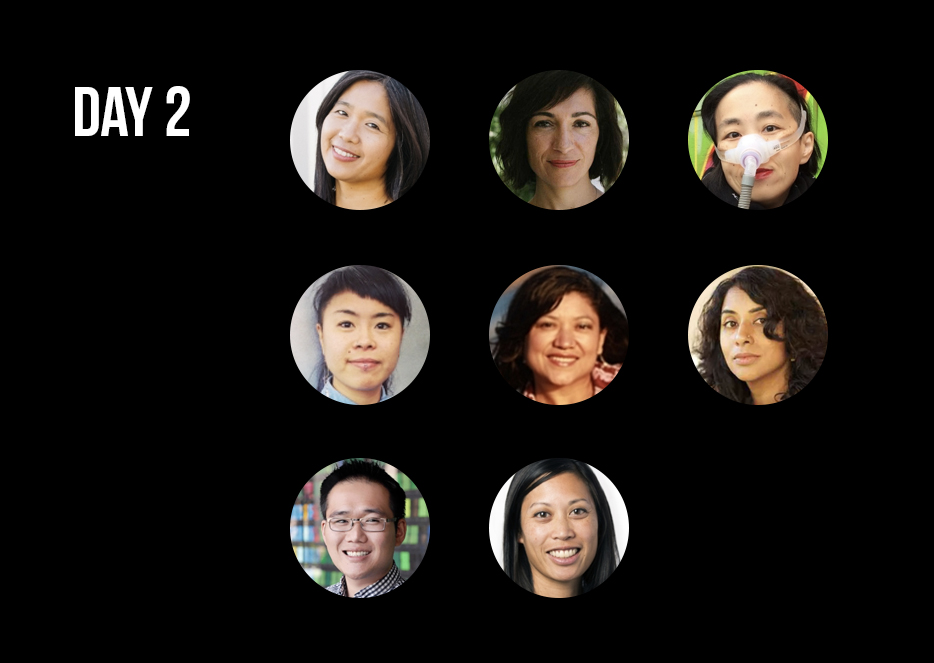 Narrative Journalism: Interview and Research Techniques
Vanessa Hua (Journalist & Author)


How Do We Use The Mythologies Of Our Past To Write Our Future?
Laleh Khadivi (Author & Filmmaker)


How I Learned To Sound Like Me: Voice & Radio
Geraldine Ah-Sue (Podcast Producer)


Am I Ready To Write A Memoir?
Reyna Grande (Novelist & Memoirist)


Writing Outside Of My Own Culture
Shanthi Sekaran (Author & Teacher)


Freelance Scrappy Marketing 101
Johnson Fung (Head of Learn @ Adobe + Coach @ Stanford Business)


Investigative Reporting: Diving Deep
Bernice Young (Reporter @ ProPublica)

---
FAQs
Are there ID or minimum age requirements to enter the event?
No.
How can I contact the organizer with any questions?
Email us at info@amplifyconf.com