Description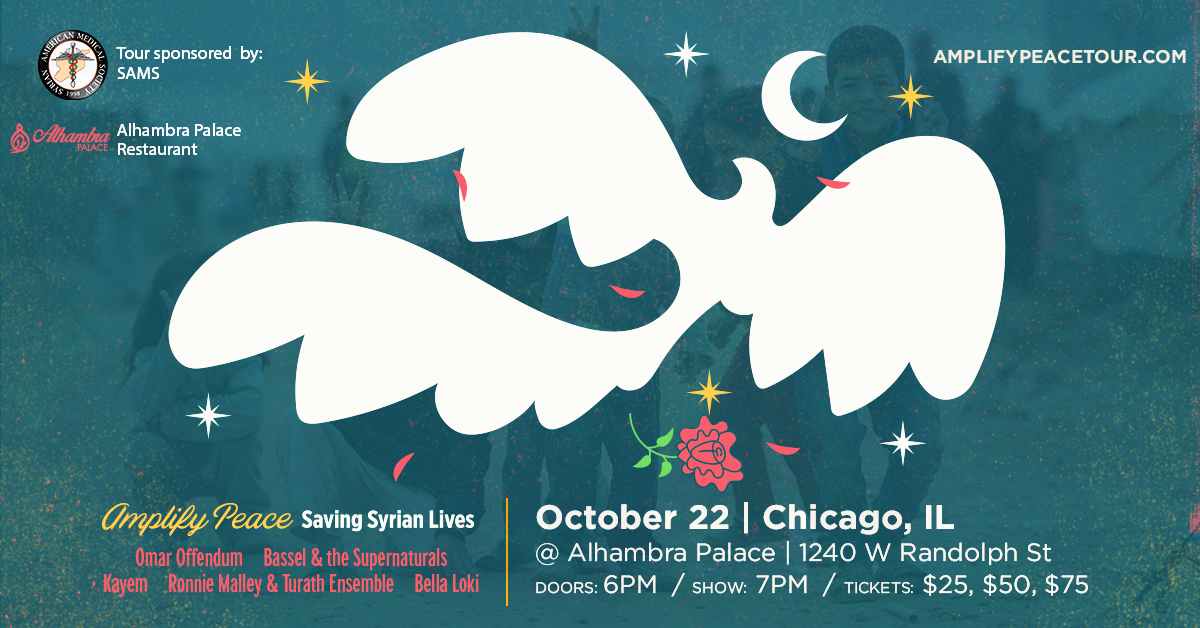 SAMS presents "AMPLIFY PEACE"
Sponsored by Alhambra Palace Restaurant
featuring:
Omar Offendum
Bassel & The Supernaturals
Kayem
Ronnie Malley & Turath Ensemble
DJ Bella Loki
Amplify Peace is a multi-genre tour featuring Arab American artists Omar Offendum, Bassel & the Supernaturals, Kayem and Ronnie Malley & Turath Ensemble, and DJ Bella Loki. The tour, sponsored by SAMS, aims to increase awareness of the humanitarian crises and help gather support and resources to save the lives of refugees affected by war. Specifically, the Amplify Peace tour highlights SAMS psychosocial programs, helping refugees at home and in displacement heal from trauma using creative outlets, including art therapy and play therapy.
TICKETS WILL STILL BE AVAIALBLE AT THE DOOR