Description
Join Thrive on Sunday, April 7 for a special Spring celebration - Amplify Her: Women Rising for the Earth - with guest speaker & filmmaker Rucha Chitnis, singer-songwriter & activist Jen Myzel, the heart-opening Thrive Choir, and a community ritual for this season of renewal.

Women are on the frontlines leading critical intersectional movements to protect humans rights and dignity and to care for the Earth. What are the stories and culture-changing narratives we can look to for hope, resilience, and wisdom? How can we face the ecological and economic challenges of our time while we restore and give life to cultures of healing, reverence, and connection?
What: Thrive East Bay is a community that brings people together at the intersections of belonging, meaning, the arts, and social change. Thrive Sundays are an opportunity to connect with a diverse and inspiring group of people; to be uplifted by music, singing, poetry, and story; and to experience the transformative power of community in service to a just and flourishing world.
When: Sunday, April 7 from 4 - 6pm (please arrive on time!)
Food & Connecting from 6 - 7pm
Where: First Congregational Church of Oakland (walkable from 19th Street Bart station)
2501 Harrison Street
Oakland, CA 94612
(This venue is wheelchair accessible.)
Co-Hosts: Cherine Badawi & Aryeh Shell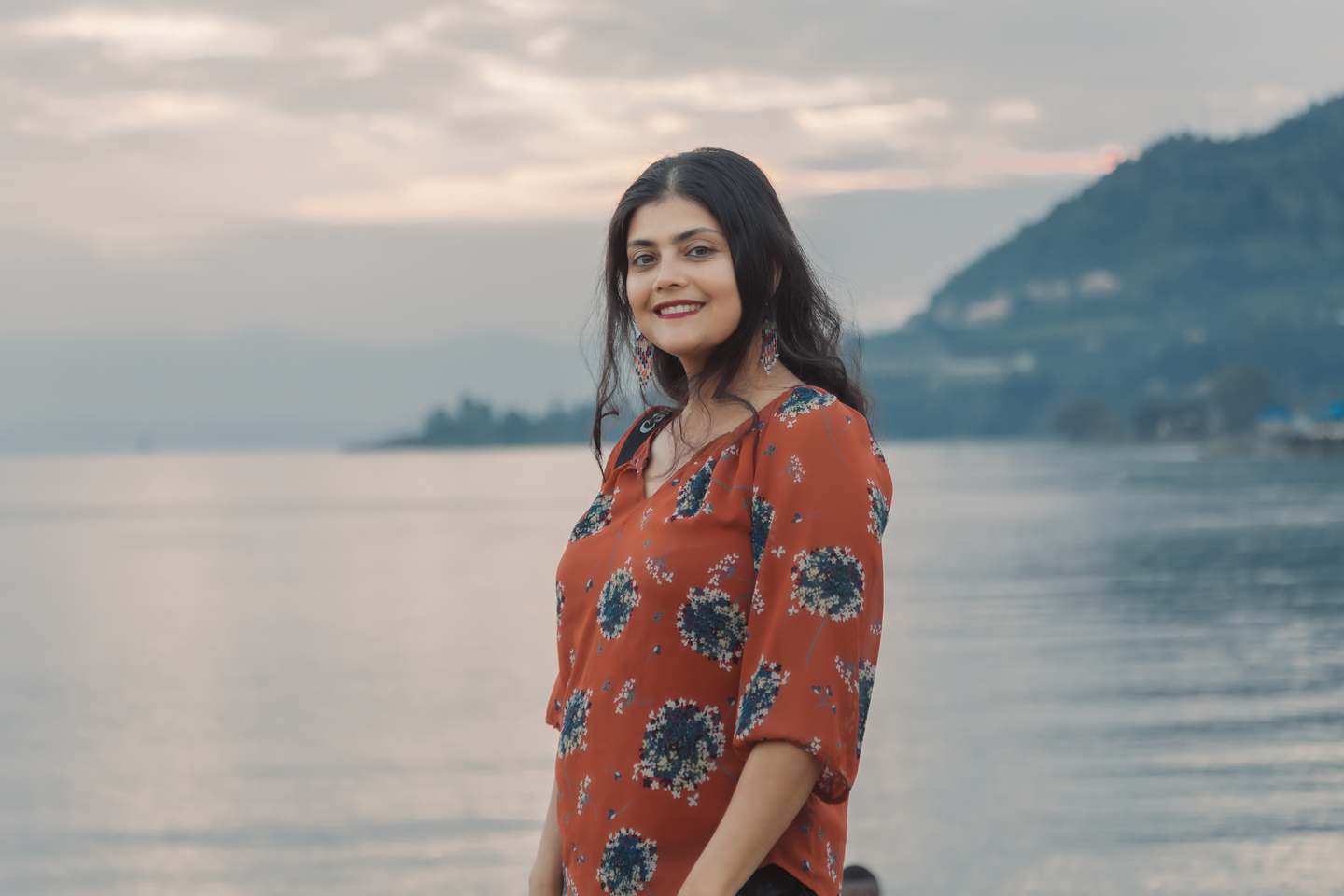 Guest Speaker:
Rucha Chitnis
is
a photojournalist, writer and an emerging filmmaker. Her stories highlight the power and agency of women rising and raising their voices in the face of ecological and climate chaos and economic inequities. Her work elevates a narrative of hope and resilience in the face of an ethnocentric lens that often erases and dehumanizes and victimizes women and communities of color.
She
is the producer of
In the Land of My Ancestors
, an award-winning documentary short that celebrates the resiliency of beloved Ohlone elder, Ann Marie Sayers, who has devoted her life to preserve the culture of her indigenous ancestors. Rucha
is
a
fellow
at the
International
Women's
Media
Foundation.
You can check out her stories at www.awomanslens.com.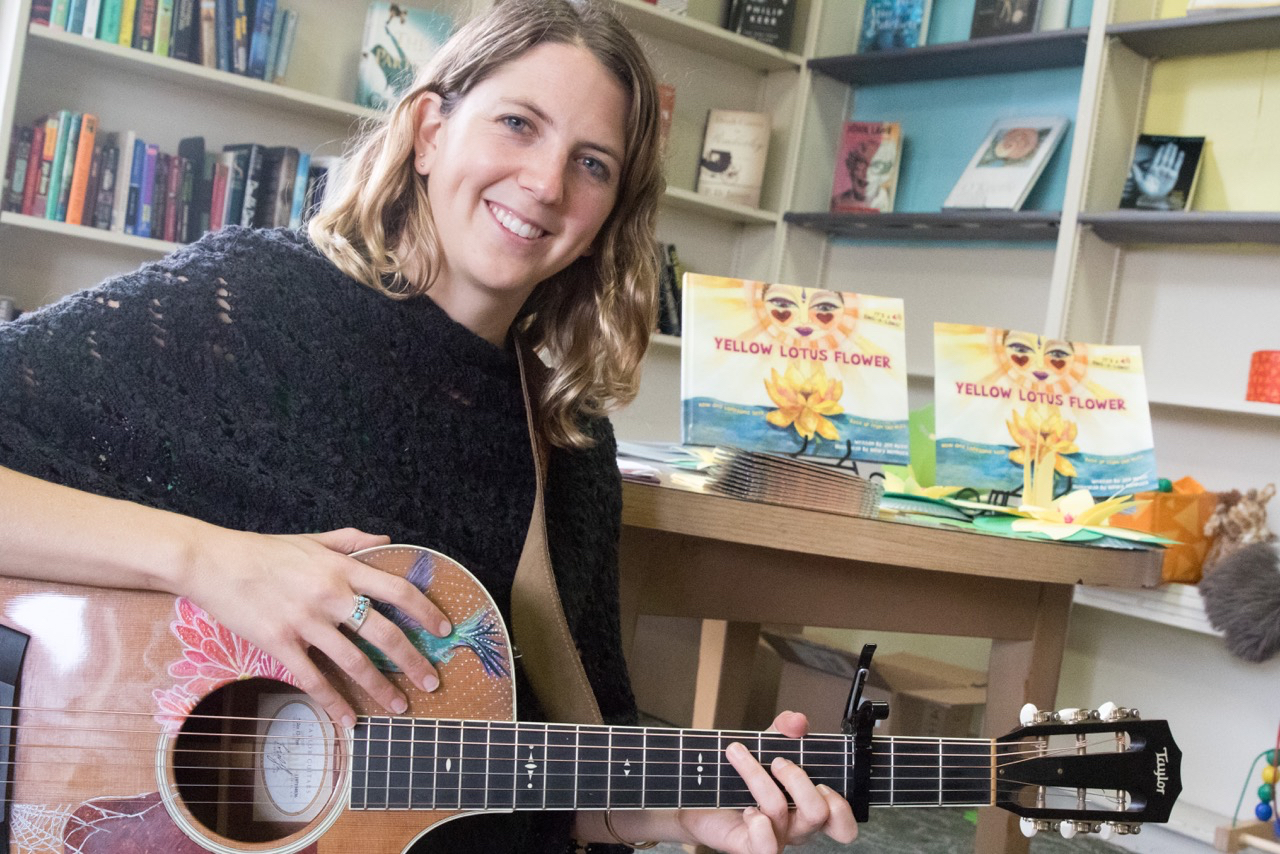 Guest Artist:

Jen Myzel
is a singer-songwriter, elementary school music teacher, author and activist in Oakland, CA. Jen is a close student of Joanna Macy and The Work that Reconnects, whose teachings of resilience through vulnerability influence her work as a teacher, facilitator, and artist. Her soulful, storytelling music aims to connect people to the deeper purpose of their lives and foster a greater connection to the web of life. Jen recently published a children's sing-a-long book, Yellow Lotus Flower, about the courage it takes for a grieving young girl and a lotus seed to rise up from the muck. Joanna Macy praises the book as "a story for our times". Jen has collaborated with inspiring, family-friendly artists including the Alphabet Rockers, Octopretzel and Empty Hands Music, and has performed at the Bioneers Conference. Jen is a song-leader in the Thrive Street Choir and has written and led many songs for direct actions and rituals across the Bay Area, including the widely-sung "Gentle Heart". She currently lives in Oakland with her cat Socks, partner Simcha and a beloved spider named Witch Hazel. You can check her music and book out at
www.jenmyzel.net
.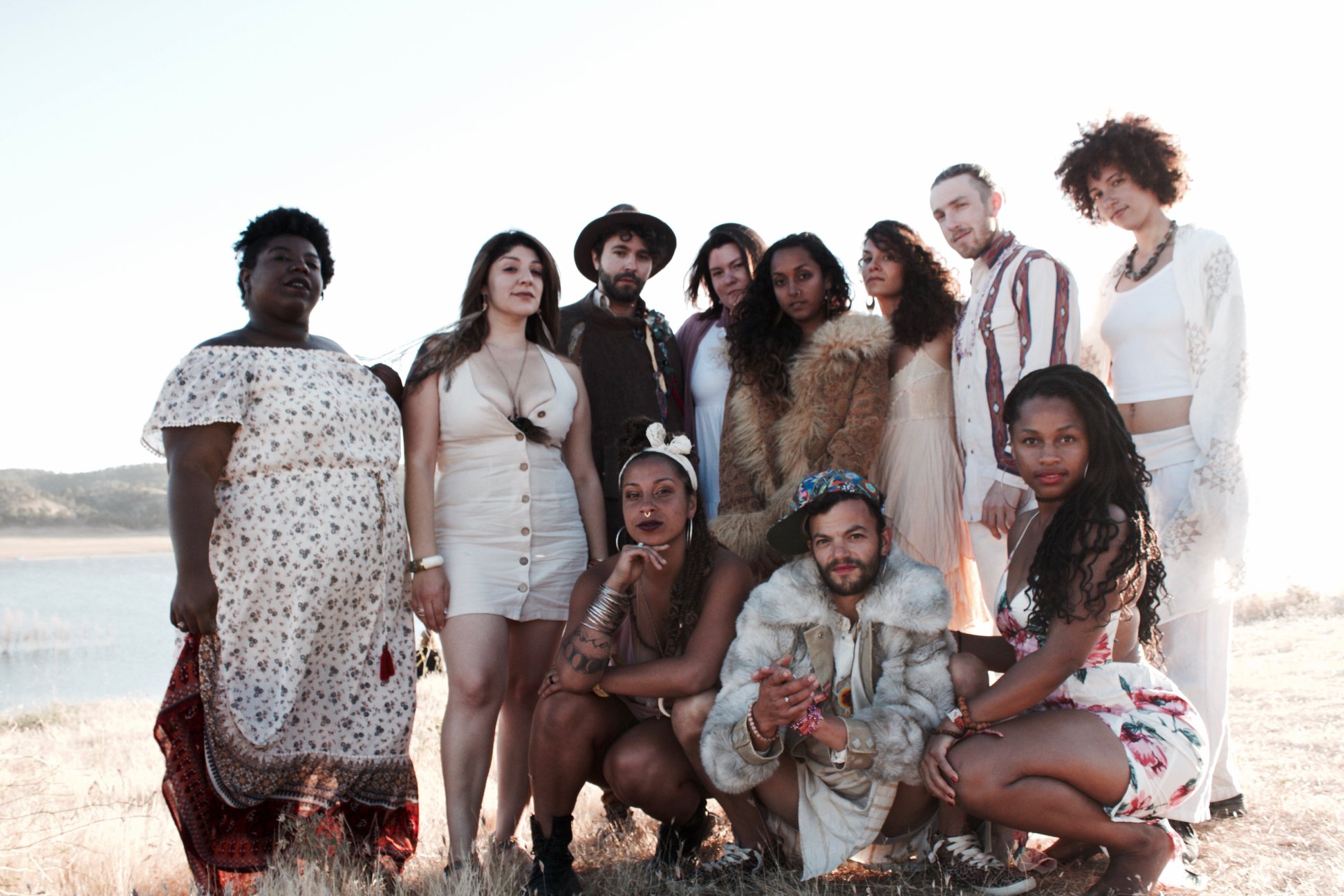 Thrive Choir: The Thrive Choir was born to sing music for the revolution. They are a diverse group of vocalists, artists, activists, educators, healers, and community organizers based in Oakland, California - directed by Bay area musicians Austin Willacy and Kyle Lemle. Their heartfelt and soul-stirring original music is a fusion of gospel, soul, and folk.
Cost: Tickets are sliding scale $10 - $20. No one will be turned away for lack of funds.
Tickets: Purchase a ticket here on Eventbrite.
Food: Please bring a vegan dish or snack to share with others during the social hour following the program.
Childcare: Little ones to participate in our childcare offered for free during the event. Reservations are required so we can plan accordingly. If you would like a spot for your child or children, please RSVP at team@thriveeastbay.org.
Volunteers: We are seeking volunteers to help with the set-up and break-down of this event. If you are available to arrive early or stay late, please let us know at team@thriveeastbay.org.
We look forward to seeing you!
In partnership,
the Thrive East Bay Team