Description
**This event has two parts and two locations! Read details carefully!**
Amplify Her San Diego- a Feature Documentary, Graphic Novel and After Party!
Music heals, right? Depends on the depths of the wounds. In Amplify Her, three Electronic Dance Music artists battle demons from their painful pasts to emerge as beacons in the global festival scene. Blondtron, Applecat and Lux Moderna overcome isolation, illness, and gender bias to give life to their creativity.
This visually dynamic film weaves animated motion comics created by the characters and 21 female creatives from around North America to offer intimate access into the colourful worlds of emerging female artists. Rather than ask the expected: "why aren't there more women in this male dominated scene?", we wonder: "what is unique about feminine expression and how might we all benefit when it flourishes?"
REVIEWS
"The directors' intentions are unimpeachable; we need more in-depth, inspirational works that examine women artists from a female perspective" - Dave Segal, The Stranger
"The film's outstanding cinematography provides a vivid framework for the stories of these remarkable women to unfold, and the top-notch soundtrack creates an evocative viewing experience. - Little D, Betty and Kora
" My heart is richer, and so is my mp3 player. " - Chris Burlingame, The Sun Break
SPECIAL EVENT - ONE NIGHT ONLY and TWO VENUES- **read ticketing carefully**
FILM DETAILS
Screening Time: 7pm-9pm
Screening Venue: Cinema Under the Stars 4040 Goldfinch St.
*Film Subjects in attendance for Q&A*
Graphic Novels on sale too!

AFTER PARTY DETAILS
Doors: 9pm
Music: 10:30pm-2am
Venue: Kava Lounge - 2812 Kettner Blvd.
Line-Up (in order of appearance):
DJ Teelynn // WALA* // A Hundred Drums*
*featured in the film

PLUS...
Prayerformance by Wildcraft
Eco-Conscious Vendors
Free Samples & Giveaways

DJ Teelynn
info coming soon!
A Hundred Drums
A Hundred Drums(DJ) is very special because it means collective heart beats. Drums are known to be the source and balance of music. Our hearts drum. So I picked A Hundred Drums with intentions of aligning heart beats.
WALA
WALA has traveled the globe studying frequencies, cultures, and dancefloors, resulting in a unique style that blends sounds like spices into a sexy, worldly sonic experience. She takes dancefloors on a kinetic journey from massive crunk to cultured bhangra--and every planetary highway in-between. This has propelled the tiny purple haired producer to esteemed status and has sent her to festivals and clubs all over the world.

The Graphic Novel - available with VIP Tickets
Our 144 page graphic novel is hot-off-the-press! Get a $10 discount on graphic novel by pre-purchasing a VIP ticket OR purchase separately at the event for $25.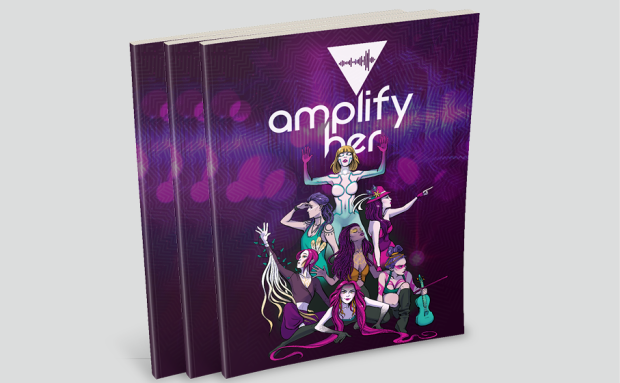 See you there!