AMPLIFY Business Pitch Competition

Thursday, November 18, 2010 from 9:00 AM to 5:00 PM (PST)
Event Details
It's time for women with great ideas to ignite their company's visibility and growth!
Vator.tv, a leading social network for entrepreneurs and innovators, and of news and information through VatorNews, has partnered with Girls in Tech, a social network enterprise focused on the engagement, education and empowerment of like-minded, professional, intelligent and influential women in technology.
Together, we are hosting our first-ever Amplify Business Pitch Competition - Awarding women-led startups, which will be held on November 18, 2010 in San Francisco.
Our keynote speaker is Esther Dyson, an active angel investor in a variety of start-ups, for-profit and otherwise, around the world. She also operates as the Internet's court jester, a person of no institutional importance who somehow manages to speak the truth and to be heard when and where it matters. She does business as EDventure, the reclaimed name of the company she owned for 20-odd years before selling it to CNET Networks in 2004.
Her primary activity is investing in start-ups and guiding many of them as a board member. Her board seats include  23andMe, Airship Ventures, Boxbe, Voxiva, Eventful, Evernote, IBS Group (Russia, advisory board), Meetup, Midentity (UK), NewspaperDirect, Yandex (Russia)…and WPP Group (not a start-up). Some of her other direct IT investments include Flickr and Del.icio.us (sold to Yahoo!), BrightMail (sold to Symantec), Orbitz (sold to Cendant), Medstory and Powerset (both sold to Microsoft), Plazes (sold to Nokia), Tacit (sold to Oracle), BlogAds, BrightHouse, ChoiceStream, Dopplr, Dotomi, Linkstorm, Mashery, Organized Wisdom, Ovusoft, PatientsLikeMe, Resilient,Technorati, ThingD, Vizu.com and Zedo. Indirectly, she is an investor in Amee.cc and Wesabe.      
Business plan pitch competition is now closed. But you can see the competition here: AMPLIFY
Keynote Speaker
Eric Ries
Author,speaker, consultant at The Lean Startup.
He work full time with entrepreneurs of all stripes, trying to change the way startups are built. Learn more at the blog, Startup Lessons Learned.
Before The Lean Startup he worked as a Venture Advisor at KleinerPerkins Caufield & Byers. He is the Co-founder at IMVU
and
worked as a CTO, VP Engineering there
.
Judges and speakers
Vator was a side project of mine that was a mere concept while I was a columnist/correspondent at Dow Jones MarketWatch. It was originally started to help me vet the many startups pitching me while I was a journalist.And, it was designed to ensure that those I couldn't cover would have a platform for others to find them. I left in April 2007 and launched Vatortv in June 2007. At Dow Jones, I covered Internet trends and investments across the public and private sectors. I was a morning business anchor for KPIX (the local CBS affiliate in San Francisco), and reported on MarketWatch's business magazine show on CBS. In the 'mid-90s, I worked as producer at CNN's financial news network, where I created, launched and produced business shows, including one on IPOs and new ideas.
Adriana is the Vice President of Marketing at SecondMarket, the global marketplace for illiquid assets. She is responsible for SecondMarket's marketing, branding strategy, event production and digital media efforts. She assists in formulating the strategic direction and branding of the company as well as public relations efforts. Prior to joining SecondMarket, Adriana worked at a variety of technology start-ups spearheading marketing, communications and analytics. She worked at hi5, SocialGamingNetwork (SGN), Jambool's SocialGold, GUBA as well as Ogilvy Public Relations Worldwide as the Vice President of 360 Digital Influence and Edelman as the Vice President of the Digital Group. In March 2007, Adriana launched Girls in Tech, an organization focused on the empowerment, engagement and education of women in tech. She is an "Intel Insider," serving as a brand and product advisor for Intel. She is an advisor to a variety of start-ups including Involver, DooChoo, and Change.org. In 2009, Adriana launched SmittenWithMittens, a 501 (c) 3 providing fair trade mittens, clothing, uniforms and resources to orphans in developing countries.
Maha Ibrahim is a technology trend spotter with deep operational experience. She joined Canaan's Menlo Park office in March 2000 and focuses on digital media, networking and wireless investments. Maha loves to work with some of the nation's smartest entrepreneurs to build innovative companies from the ground up. A thought leader with deep insight into which business models will disrupt the status quo and propel companies to market dominance, Maha has won numerous industry awards, including The Silicon Valley Business Journal 40 Under 40 award, and is frequently invited to speak at digital media conferences. She has served as a judge for startup competitions at Web 2.0 Expo, Digital Living Room and Under the Radar. At Canaan, Maha helped to negotiate and manage a partnership between Tacit Networks and Brocade, and established Canaan as a lead investor in Mobilitec and Mino Wireless.  Maha also led the firm's investments in PicksPal and Watercooler, both leading community applications via social networking platforms.
He is the President & Board Director of Sand Hill Angels, a group of 60 Silicon Valley angels investing in innovative technology companies.  He has been an active angel investor for the last 8 years putting his money into 40+ companies including 3Tera (bought by CA), Modcloth and XGraph.  His investing interest range from consumer internet to medical devices. Anurag took part in starting 6 different startups.  He was on the founding teams at Cerent Corp (bought by Cisco) and Siara Systems (bought by Redback Networks).  Anu switched into the consumer internet space and was an investor & founder of hi5.com.  He is currently the founder and CEO of BuzzBox.com, a near-time personalized news service for people who want to stay informed without being overwhelmed. 
Cynthia is a Managing Partner of DBL Investors, an investment firm focused on delivering strong financial returns together with positive social, environmental, and economic impact, which she joined in April 2008.  She currently is a board observer for LiveScribe and a board member for Solexant. She was formerly a Managing Director of VantagePoint Venture Partners from 2002 to 2008 where she was Group Leader of the Communications, Systems, Internet and Media Practice.  Prior to VantagePoint, Cynthia served as the CEO of Coppercom, a next-generation telecom equipment company.  Cynthia served on the board of the Forum for Women Entrepreneurs (FWE) from 2000 to 2004, and as Chair of the Board for 2001 through 2003.  Winner of 2000 FWE's Entrepreneur of the year Award.  Advisor to Astia and SD Forum. 
Bipul Sinha is a Venture Capitalist at Lightspeed and focuses primarily on Internet and software sectors, with a particular interest in advertising technology, social media, digital media and software infrastructure. He has over fourteen years of operations and technology investment experience.
Previously, Bipul worked at Blumberg Capital where he led investments in digital media, Internet and datacenter software infrastructure sectors. His selected investments include DoubleVerify, Nutanix, ZipZapPlay, Mertado, isocket, Hootsuite and CarWoo. Prior to venture capital, Bipul was with Banc of America Technology Investment Banking Group where he worked on M&A and equity financing transactions. Prior to banking, Bipul was Director of database and middleware products with Oracle Corporation where he worked with customers, brought innovative solutions to market, and managed teams. Bipul also held sales and engineering positions at American Megatrends and IBM.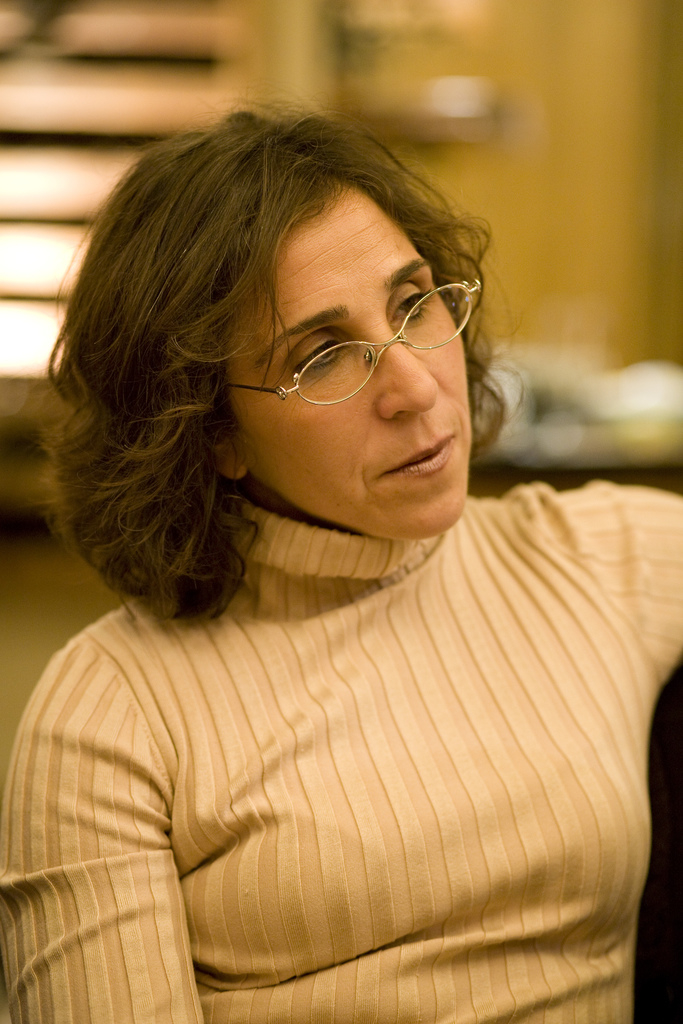 Cathy Brooks What began for Cathy as a career telling other people's stories has evolved into a journey of helping others tell their own stories for themselves. A "classically trained" Journalist, Cathy's passion for communications began with her first job ripping wire copy and has evolved to encompass nearly every platform and aspect of media – from reporting and editing to management, talent casting and guest booking. Cathy also has curated content for several leading technology industry conferences including LeWeb and several events produced by The Guidewire Group. It was after engaging as an activist for LGBT equal rights, however, that Cathy began to explore the influence of personal stories in people's professional lives. Through her San Francisco based consulting firm, Cathy now helps companies and individuals navigate new technologies with the purpose of leveraging these platforms to tell stories. Through workshops and consulting services, Cathy walks clients through the story-telling process and towards the deep engagement that comes from authentic communication. Every week Cathy brings these discussions to life on Social Media Hour, a live talk show on which industry leaders and average folks share their experiences and stories. The program, for which Cathy is Executive Producer and Host, puts technology in human terms, and lets the audience interact via text chat and phone.
Noah Doyle
Noah has been an entrepreneur and investor for over 20 years. As an angel investor prior to forming Javelin Venture Partners, Noah has supported over a dozen start-ups including Keyhole (Google), Cantametrix (Gracenote), Amae Software (Verint), Nuvon, Aquea Scientific, Ritter Natural Sciences, Emdigo, Magnacash (Yaga), and i-mint India. Noah most recently directed the enterprise product line for Google's geospatial products, Google Earth and Google Maps. Prior to Google, Noah managed the Sales and Corporate Development functions at Keyhole, Inc., the venture capital backed company that created the first Web hosted digital earth model and was acquired by Google in 2004.
Cindy Padnos
Founding Managing Director, Illuminate Ventures
Cindy Padnos is the founding Managing Director of Illuminate Ventures, focusing primarily on Internet, SaaS/cloud computing, digital media, technology-enabled services and mobile communications investments. Cindy currently serves as a director of privately held companies BrightEdge, CalmSea, Wild Pockets and Xactly Corporation. Prior to founding Illuminate, Cindy was a Director of Outlook Ventures where she was one of three investment professionals responsible for committing the firm's $140M fund. During her tenure with the firm she participated in numerous new and follow-on financings, including sourcing more than half of the firm's new investments. Cindy took an active role within the firm and the portfolio – codifying the firm's investment sector thesis, establishing a CMO knowledge exchange between portfolio companies and facilitating Outlook's annual investor meeting. Immediately before joining Outlook, Cindy's long-standing relationships within the VC ecosystem allowed her to "apprentice" in the industry as a venture consultant, working with several top-tier venture capital firms and their portfolios. Her work ranged from interim CEO assignments to new investment due diligence.
Ezra Roizen is a digital media investment banker with Ackrell Capital, a boutique investment bank. He is also an advisor and commenter on emerging ventures. He focuses on digital media, e-commerce and mobile companies. Prior to banking, Ezra co-founded and was CEO of Montclare Technologies Inc. He also co-founded and was director of business development for Convoy, which is now part of Sybase. Ezra is the Chair of the UC Berkeley, Haas School of Business Alumni Council.
Neal Hansch
Neal Hansch brings over fifteen years of experience in venture capital, technology operations and investment banking. Before joining Rustic Canyon in 2005, Neal worked in the Corporate Development group at Macromedia, where he was responsible for executing worldwide M&A transactions and strategic equity investments. Prior to Macromedia, Neal was at Technology Crossover Ventures, where he focused on investments in the software, networking infrastructure and e-commerce industries. He has also worked in Product Marketing at webMethods (Nasdaq: WEBM), a leading enterprise application integration company, and co-founded WebAssist.com, a start-up that provides popular software extensions for Web development tools. Neal began his career as a financial analyst in the Software Group at Robertson Stephens, where he worked with clients such as BEA, BroadVision, HNC, Hyperion, Informatica and Intuit. Neal received his M.B.A. with distinction from the UCLA Anderson School of Management, where he was a Deutschman Venture Fellow. He also received bachelor degrees in Economics and Psychology from duke university.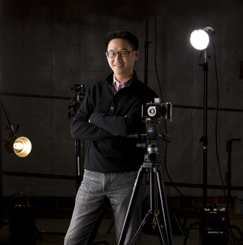 Ben Choi
Ben has a wide-angle view of the world. And it's not just because he's a published amateur photographer. Born in Peoria, raised in San Francisco, and educated in Cambridge, Ben looks at everything in life from multiple angles. Ben focuses on investments in the web-enabled consumer services and e-commerce sectors. He currently serves as a director on the boards of KidZui and TheWrap.com and is a board observer for Course Hero, Mozes, and SAY Media (formerly VideoEgg). Ben joined Maveron from Storm Ventures where his board involvement included Ad Infuse (acquired by Velti), Adgregate Markets, BooRah (acquired by Intuit), DeviceVM, Marketo, Mobio, and YieldBuild. Ben began his career in venture capital at RRE Ventures, where he invested in Massive, an in-game ad network purchased by Microsoft in 2006 for over $200 million. He also served at the strategic venture capital arm of the CIA, In-Q-Tel.
Event Agenda
The one-day single-track summit will include business pitches from female entrepreneurs.

8:00 - 9:00 AM – Check in. Coffee, juice and breakfast provided for early arrivals who want to mingle and network prior to the event.
9:00 - 9:30 AM – Introduction from Bambi Francisco and Adriana Gascoigne (Introduction to the judges)
Segment 1: Enterprise - VC judge panelists include Noah Doyle (Javelin Venture Partners), Cindy Padnos (Illuminate Ventures), Anu Nigam (Sand Hill Ventures)

9:30 – 9:45 AM – Pitch #1
9:45 – 10:00 AM – Pitch #2
10:00 – 10:15 AM – Pitch #3
10:15 – 10:30 AM – Pitch #4
10:30 – 10:45 AM – Pitch #5
10:45 – 11:15 AM – BREAK
11:15 – 12:00 PM – Keynote interview. Esther Dyson, Angel Investor, will be interviewed by Cathy Brooks. Esther will join us via Skype.

12:00 – 1:00 PM – LUNCH
Segment 2: Consumer - VC judge panelists include Maha Ibrahim (Canaan), Cynthia Ringo (DBL Ventures), Bipul Sinha (Lightspeed Venture Partners),
1:00 – 1:05 PM – Bambi introduces judges

1:05 – 1:20 PM – Pitch #1
1:20 – 1:35 PM – Pitch #2
1:35 – 1:50 PM – Pitch #3
1:50 – 2:05 PM – Pitch #4
2:05 – 2:20 PM – Pitch #5
2:20 – 2:35 PM – BREAK
 2:35 – 3:05 PM – Keynote #2: Eric Ries, author of blog, Startups Lessons Learned.

Segment 3: Combined consumer and enterprise - VC judge panelists include Jorge Calderon (Springworks), Noah Doyle (Javelin Venture Partners), Neal Hansch (Rustic Canyon)
3:05 – 3:10 PM – Bambi introduces panelists
3:10 – 3:25 PM – Pitch #1
3:25 – 3:40 PM – Pitch #2
3:40 – 3:55 PM – Pitch #3
3:55 – 4:10 PM – Pitch #4
4:10 to 4:20 - Networking break
4:20 – 4:45 PM – Winner announced, Concluding remarks

4:45 – 5:15 PM – Networking
Amplify is brought to you by:  
Amplify is sponsered by:

Media Partner:
When & Where

MICROSOFT LABS
835 Market Street #700
San Francisco, CA


Thursday, November 18, 2010 from 9:00 AM to 5:00 PM (PST)
Add to my calendar
Organizer
About Girls in Tech
Girls in Tech is a social network enterprise focused on the engagement, education and empowerment of like-minded, professional, intelligent and influential women in technology. As young women with the capacity to inspire, we made it our personal desire and passion to create and sustain an organization that focuses on the collaboration, promotion, growth and success of women in the technology sector.
Created in February of 2007, 'Girls in Tech' (GIT) was founded by Adriana Gascoigne. GIT and was born out of a need to provide a place for women to cultivate ideas around their careers and business concepts involving technology.
Girls in Tech aims to offer a variety of resources and tools for women to supplement and further enhance their professional careers and aspirations in technology. Some of these resources include, educational workshops and lectures, networking functions, round table discussions, conferences, social engagements, and recruitment events.
If you are interested in speaking to someone at Girls in Tech Corporate, please email info@girlsintech.net
About Vator
Vator (short for innovator) is a community and resource for entrepreneurs. Founded and run by veteran and award-winning journalist Bambi Francisco, Vator consists of Vator.tv,  a leading platform for entrepreneurs and innovators to effectively broadcast to and communicate with the entrepreneur and innovator community while at the same time reach the broad audience across the social Web through Vator's syndication. Vator.tv has more than 50,000 members and high-tech companies, using the service to effectively communicate with their partners, investors, media and customers. VatorNews is Vator's video business network on entrepreneurship and innovation with 275-plus contributors.