Description
AMA Wichita welcomes keynote speakers Evan Carroll and David Rendall, published authors ?and celebrated speakers ?and volunteers. Wichita Marketing Awards and Marketer of the Year will also be celebrated.

True differentiation in business is rare. We are now living in an age of equivalency where businesses need to find ways to stand out. But in this crowded environment how can you break through the noise to take your business One Louder? In this program, speakers Evan Carroll and David Rendall will reveal how to leverage the concepts from Purple Goldfish and Pink Goldfish, which highlight the importance of customer experience and overall differentiation.

As a result of this keynote session, participants will:
Understand how to do the little extras to drive value or reduce customer effort.
Understand how to design in order amplify uniqueness.
Gain a deeper appreciation for the need to exceed customer expectations.
The difference between ordinary and extraordinary is like the difference between 10 and 11--just a little extra push.
About our speakers
Evan Carroll
Evan Carroll is an author, speaker, and experience architect. His career spans roles in user experience, marketing, and product management for leading agencies and technology companies.
He's the author of two technology books and has appeared in major news outlets including The New York Times,
CBS Sunday Morning, NPR's Fresh Air, The Atlantic, and Popular Science.
A frequent speaker on technology, marketing, and digital culture, Evan has presented to audiences at SXSW Interactive, the Library of Congress, the Internet Archive, the American Bankers Association, the American Bar Association, the American Marketing Association, and the Direct Marketing Association, among others.
Before starting Evan Carroll and Associates, Evan worked at ChannelAdvisor, an e-commerce software company that helps brands and retailers extend their reach. Previously, Evan worked at Capstrat, an award-winning communications agency in the Omnicom Group. There Evan helped technology, healthcare, and higher education clients craft their digital and traditional communications.
Evan is co-author of the book, Blue Goldfish, which highlights businesses leveraging technology, data and analytics to do a "little something extra" to improve the experience for their customers.
A leader in digital legacy and personal archiving, Evan is co-founder at The Digital Beyond and co-author of the book, Your Digital Afterlife: When Facebook, Flickr and Twitter Are Your Estate, What's Your Legacy? (New Riders Press, 2010).
Evan holds MS and BS degrees in Information Science from UNC-Chapel Hill. He's a past president of the Triangle American Marketing Association and is a member of the National Speakers Association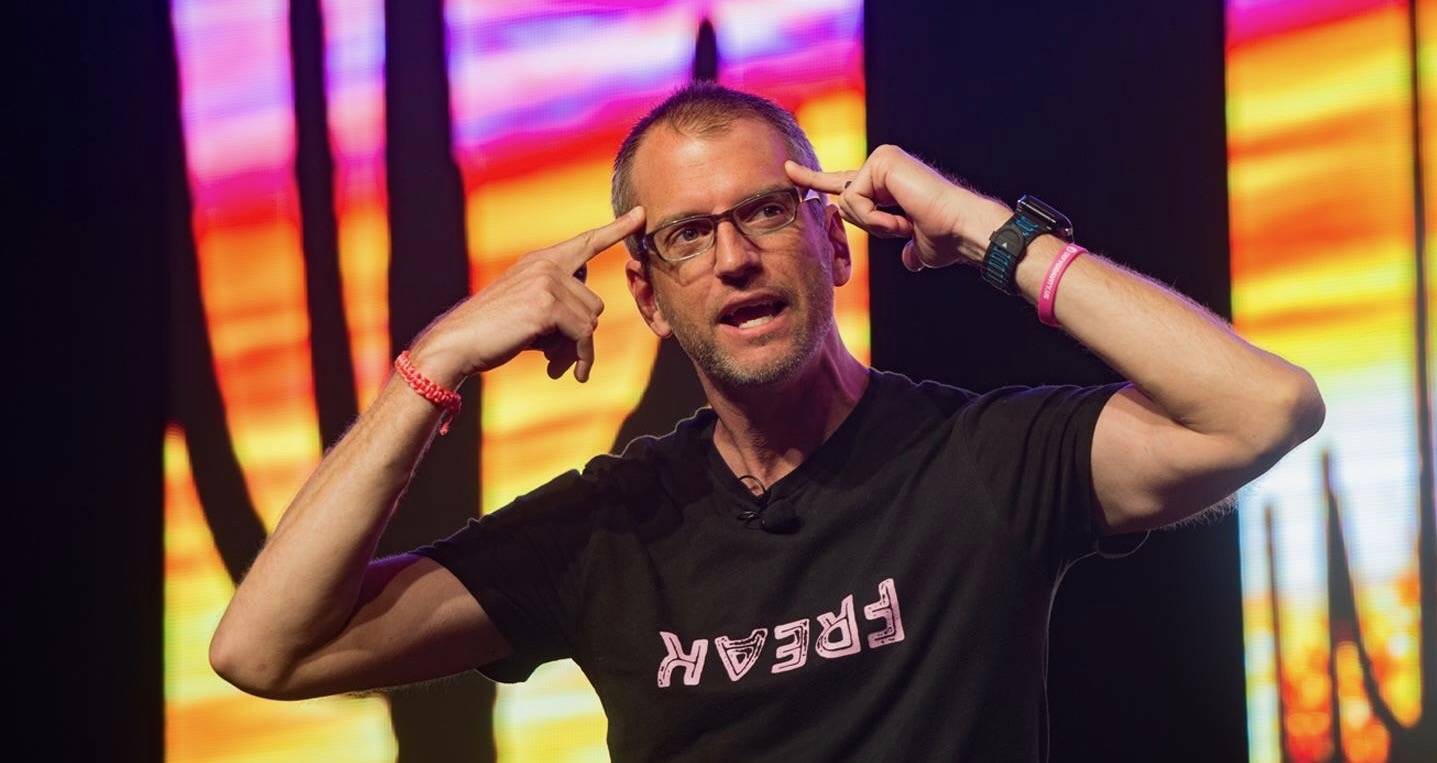 David Rendall

During the last fifteen years, David Rendall has spoken to audiences on every inhabited continent. His clients include the US Air Force, Australian Government, and Fortune 50 companies such as Microsoft, AT&T, United Health Group, Fannie Mae, and State Farm.
Prior to becoming a speaker, he was a leadership professor, stand-up comedian, and nonprofit executive.
In between presentations, David competes in ultramarathons and Ironman triathlons.
David has a doctor of management degree in organizational leadership, as well as a graduate degree in psychology. He is the author of four books:
The Four Factors of Effective Leadership

The Freak Factor

The Freak Factor for Kids

Pink Goldfish
Afternoon Workshop Discount
Think Outside the Bowl: Creating a World-Class Experience to Drive Customer Loyalty and Advocacy
As a valued Wichita Marketing Awards attendee, we'd like to offer you a discount code to attend a 3-hour workshop (2 – 5 PM) with Evan and Stan directly following the luncheon.
The workshop, Think Outside The Bowl: Bringing Purple Goldfish Strategy to Your Organization, willchallenge attendees to think differently about their customers and employees and do the little things that make a big difference in customer experience. Creating change, however, is an uphill battle and not knowing how to start can stop even the best companies from moving forward. That ends here.
You can register for the workshop, offered in partnership with the Wichita Regional Chamber of Commerce, by visiting this link. Please use the promo code AMAPromo to secure your $35 ($45 value) ticket price. Each attendee will receive a signed copy of Purple Goldfish ($15.95 value) and a copy of the Purple Goldfish Workbook ($19.95 value).
Thanks to our sponsors:

The Hudson
A'deas Printing
Lamphouse Photogrphy
Copp Media