Description
AMP UP YOUR VIBRATION!!
What the heck does that mean and how do I do it?!
We all have the power to shift our energy in every given moment! Since everything is energy, shifting our energy affects everything!!
In this fun, experiential 'group-shop' you will:
• Understand how your energetic frequency affects everything in your life – your relationships, career opportunities, health and finances.
• Learn the Top 5 ways to become 'magnetic' so that you can stop chasing the things you want and have them be magnetized towards you.
• Discover how to increase your Personal Power so that you radiate confidence in any situation.
• Learn fun, simple tools to raise your vibration that you can apply everyday!
I can't wait to show you how to amplify your vibration so you can create what you want to experience in your life!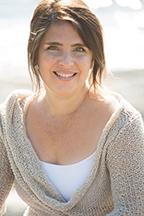 Andra Wochesen is a Certified Law of Attraction Life Coach and Reiki Practitioner who is passionate about helping people uncover and fully live their purpose. She uses her knowledge of the body, of energy and her experience as a coach to help people release things that are no longer serving them so they can connect to who they are at their core, increase their personal power and fully express that in the world.
Date and Time
Location
Bloor West Homeopatic and Wellness Centre
2428A Bloor Street West
Toronto, M6S 1P9
Canada