Amp Up Your Influence w/ Legislators + Achieve Awesome Outcomes for Animals
Description
Learn how to speak up for animals with legislators to achieve better results! Join us for a training specially designed for animal advocates on Effectively Communicating with Your Elected Officials.
A new legislative session just started in Lansing. It's the perfect time to hone your animal advocacy skills. Attorneys for Animals has teamed up with Theresa Rich, PhD, of ChangeChoices Consulting, LLC to present this timely training.
This is not a civics lesson about how a bill becomes a law. Rather, the training will enhance your skills in communications with legislators, both your own and those in leadership positions. The goal: get more pro-animal legislation passed and defeat the bad bills!
Our speaker: Theresa Rich, PhD, herself an elected official of the Farmington Hills (MI) City Council, is a motivational speaker, author, attorney, WSU Business school adjunct professor, and former school board president. She will bring her unique perspective and background to guide attendees in achieving positive outcomes for the animals by using proven techniques in communicating with those in power in Lansing.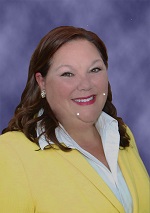 Informative materials will be provided, and light refreshments will be available.
Thanks to our #GivingTuesday donors, Attorneys for Animals is able to offer this training at reduced rates.