Description
Amor Dolor Flamenco – Melissa Cruz Flamenco 2016 Annual Showcase
$15 Advance, $20 Door
Oakland-based Flamenco artist and instructor Melissa Cruz presents her fourth annual showcase featuring a cast of over 15 dancers and musicians. Entitled "Amor Dolor Flamenco," (Love Pain Flamenco) the program is partially-curated by her dancers, who have created pieces expressing a wide range of emotions, including feelings surrounding the current political climate. This year, Melissa is pleased to present visiting flamenco singer, Daniel Azcarate. More information at http://melissacruz.weebly.com/.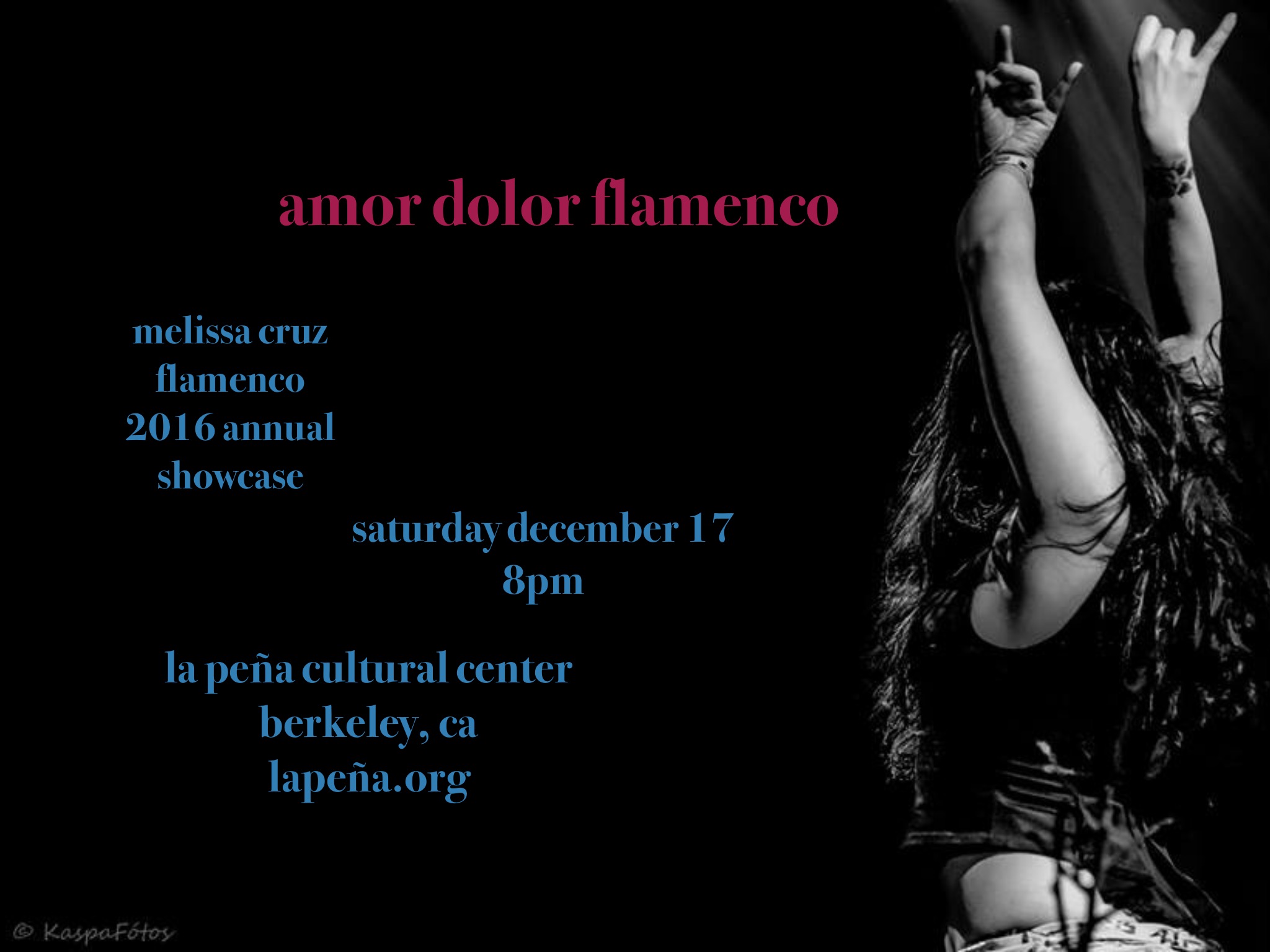 Organizer of Amor Dolor Flamenco – Melissa Cruz 2016 Showcase
La Peña Cultural Center is a community cultural center with a national reputation and a global vision that promotes peace, social justice and cultural understanding through the arts, education and social action.

As a welcoming gathering place, La Peña provides opportunities for artists to share diverse cultural traditions, to create and perform their work, and to support and interface with diverse social movements.

Annually, La Peña presents over 200 events with emerging and established artists; organizes an arts education program; produces new works by local artists, presents internationally and nationally renowned artists, and houses a Latin American cafe which complements the organization's mission.