Description
Join us for our popular museum tour series featuring an unorthodox approach visiting an art museum!

February's tour is guided by award winning storyteller and proud member and officer of the National Association of Black Storytellers, Sylvia Davis!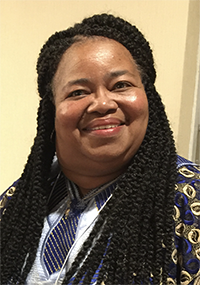 Sylvia spent an entire five months in retirement after her 38 year stint at Pineville High School as a teacher and assistant principal. She is currently in her fourth year as a middle school teacher at Holy Savior Menard. She is the self proclaimed "World's Biggest Saints' Fan" and attends as many games that she can each year with her husband. When she is not busy with school work or Saints' play, Sylvia can be found working for her church, with her sorority, or supporting her grandson's sports events.


So come downtown for an evening out at the Museum for this one-of-a-kind tour, and see how fun art museums can be! You might just like it!

The best part is IT'S FREE!!!
Space is limited. Please pre-register.