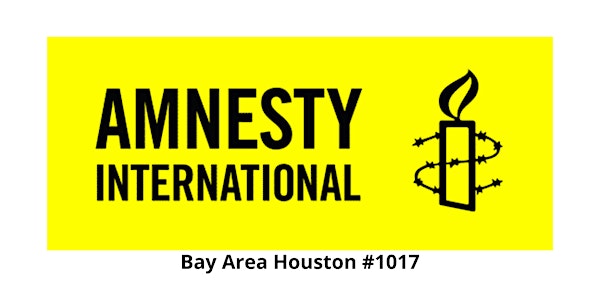 Amnesty International Bay Area November meeting
Join our November meeting to hear a talk on "West Should Hold India To Account on Human Rights."
About this event
Our speaker this month is Ajit Sahi, speaking about human rights in India. Sahi is a veteran Indian American civil rights activist and journalist with over 35 years of experience in the fields of human rights, civil and political liberties, religious freedom and investigative journalism. He serves as the Advocacy Director of the Indian American Muslim Council and is based in Washington, D.C. He regularly briefs members of the US Congress and officials of the United States government, including at the United States Department of State. Sahi has also testified before the Tom Lantos Human Rights Commission of the US House of Representatives. He also leads and coordinates a large coalition of civil rights organizations, which include faith-based organizations, including Christian, Hindu and Muslim organizations, as well as non-faith based organizations. He has been at the forefront of building an overarching narrative about the persecution of minorities in India, connecting premier global organizations such as Amnesty international and Human Rights Watch to this advocacy. He also works actively with Genocide Watch, a premier global authority on genocides which has over years released formal alerts on an impending genocide of Muslims in India. Sahi also works closely with the United States Commission on International Religious Freedom, an autonomous panel that has recommended to the US government that India be designated as a Country of Particular Concern (CPC) and sanctioned for its persecution of religious minorities. His pioneering work as an investigative reporter in India established the large-scale corruption in Indian police that led to the incarceration of thousands of innocent Muslims over decades in false and fabricated cases of terrorism. Ajit Sahi is a recipient of the Voice of Courage Award from Muslim Public Affairs Council in 2022, the inaugural Swami Agnivesh Award from Hindus for Human Rights in 2021, and the Pluralist Award from Center for Pluralism, which was given to him by former US Ambassador for IRF, Sam Brownback at the IRF Summit in June 2022.