Description
DC's most anticipated boat ride is here again for DESTINATION DC :: 4th July Weekend!

:: A.M.Nesia :: The Ultra All-Inclusive Boat Ride!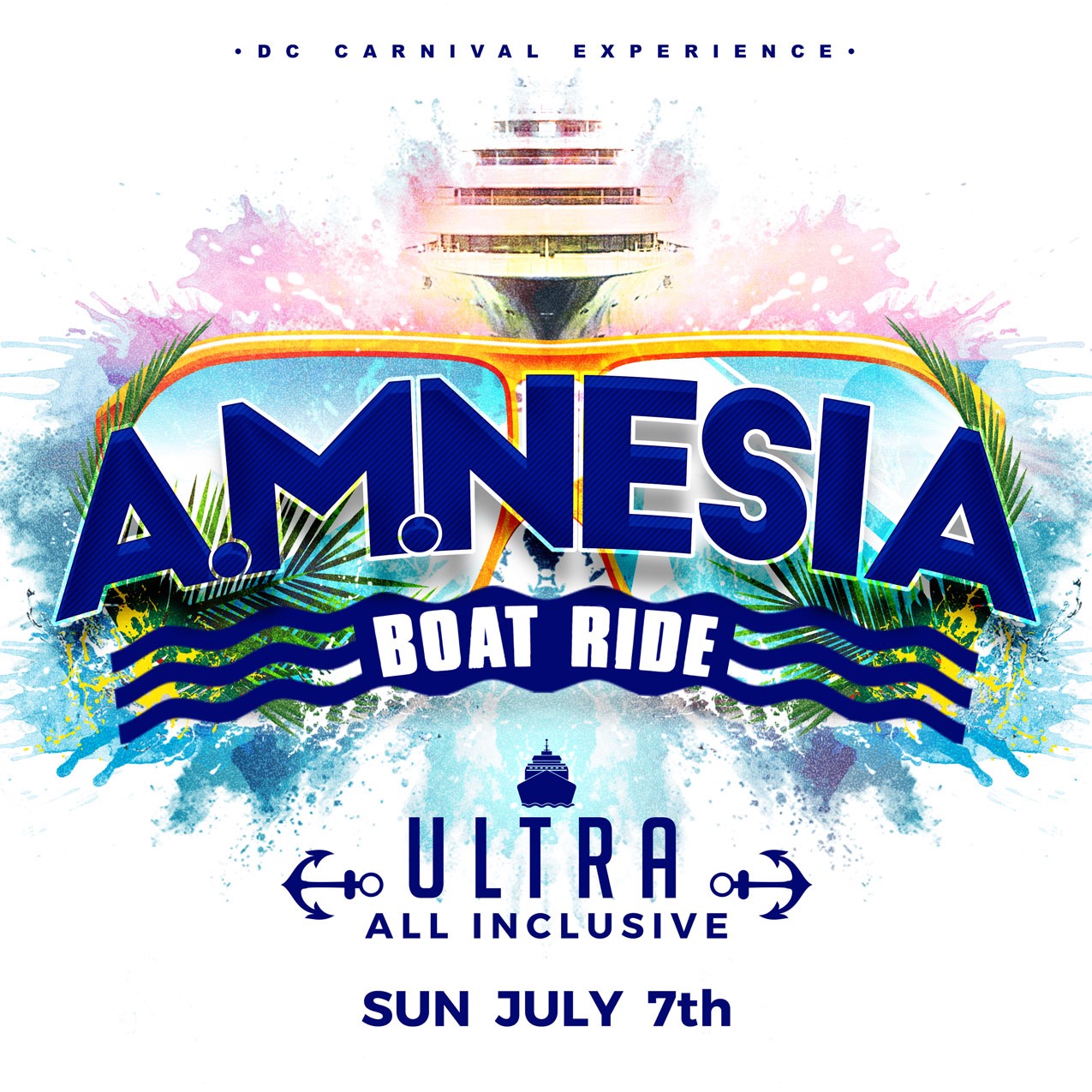 Sunday, July 7th we will be aboard the Cherry Blossom Boat, at the Alexandria Marina
Last year we left some late-comers "drydocked" at the Pier. Don't get left behind this year!

Boarding Time: 12:30 SHARP! | Sailing time: 1pm to 4pm
Musical Artistry by stellar International Dj Cast
Tixs available NOW at www.DCCarnival.com


We have just ONE RULE: Forget it all, leave your Inhibitions & Egos at the dock!!
For more Info:
DC Carnival Experience Hotline: 240.855.2094 | Email: info@dccarnival.com

[A.MNesia Event Disclaimer]
- This is a "By Ticket ONLY" event. You MUST purchase a ticket to have entry onto the cruise.
No tickets will be held nor SOLD on the date of the event.
- Tickets are limited and are sold on a "first come, first serve basis".
- For any reason that passengers are NOT check-in and boarded by 12:50, DC Carnival Experience reserves the RIGHT to re-sell those tickets to STAND-BY passengers between 12:55 and 1pm.
- Absolutely NO REFUNDS.