AML 2020 Year End wrap up & What To Look For In 2021
About this event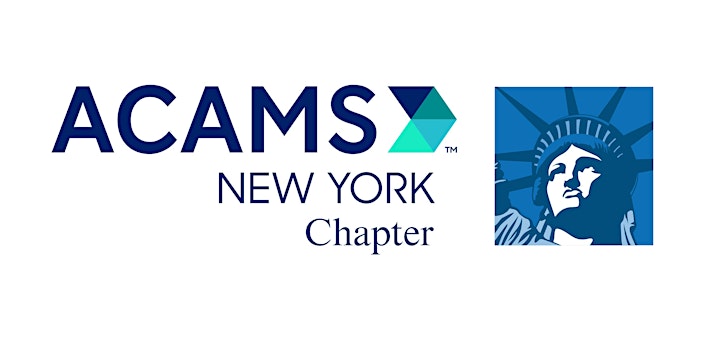 Topic: AML 2020 Year End wrap up & What To Look For In 2021
Location: Webinar
Cost: Free
Date: December 17, 2020
Time: 5:30 PM – 6:30 PM EDT
Sponsored by: ACAMS New York Chapter
We have the honor and pleasure of announcing that the newly appointed ACAMS President and Managing Director Scott Liles will be joining us for opening remarks prior to our webinar. This is Mr. Liles' first ACAMS Chapter event since joining, and we are humbled he will join us. Remember, you must sign up in advance to attend the webinar, and the event will not be recorded.
For the past several years, the ACAMS New York Chapter has hosted a winter party. Historically, this event has been attended by all of our Chapter volunteers, including Board members, and has provided a great opportunity to network and mingle with our members, speakers, sponsors and friends. Unfortunately, we are unable to host such an event this year.
In its place, we have elected to put together a panel of our volunteers, including Board members, for our last webinar of 2020 as an AML year in review, with an eye towards what to think about in 2021. Some of the topics to be discussed include marijuana banking; KYC/AML regulatory changes; illicit shipping practices; reputational risk management; CDD; and the potential direction of regulatory enforcement in a Biden administration. As usual, attendees will be able to submit questions for the panel on their topics of interest.
We hope to see you all there.
Howard and Meryl
Opening Remarks:
Meryl Lutsky, ACAMS Chapter Co-Chair
Howard Spieler, ACAMS Chapter Co-Chair
Speakers:
Drew Bach, The First National Bank of Long Island
David Chenkin, Zeichner Ellman & Krause LLP
Vasilios Chrisos, PWC
Kelly Cooper, CitiBank
John MacKessy, Blackrock
Susan White, kompany
Peter Wild, McKinsey & Company
Notes:
A link to the webinar will follow via email once you are registered
Only New York Chapter members are eligible to earn a CAMS Credit. Please sign up with your email address registered with ACAMS to ensure CPE credits are applied.
This event is closed to the media and will not be recorded. Please do not quote any speakers without written permission.
There will be a limited number of spots available to attend this webinar. Please be courteous and cancel your registration if you cannot attend.
In compliance with the Americans with Disabilities Act, the ACAMS New York Chapter will honor requests for reasonable accommodations made by individuals with disabilities. Requests can be served more effectively if notice is provided at least 5 days before the event. Please direct accommodation requests to acams.ny.chapter@gmail.com.
ACAMS New York Chapter policies can be found here: https://www.acamsny.org/information