Description
Presented by Lee Atkinson
Join us for this special edition of the Alamance Makers Guild MicroController Group featuring the Raspberry Pi and be elligible for a surprise give-away of an SD Card Helper. All are welcome, open to the public.
Haven't taken that Raspberry Pi out of the box yet? Or perhaps you have but would like to abbreviate the preperation for your next projects.
Atkinson covers recipes of how to configure your Raspberry Pi from multiple operating systems including Linux, Microsoft and MacOS, with or without internet. Newbies and Linux experts alike. Make sure your Raspberry Pi is ready for multiple projects any time. If you have one bring it with your laptop.
Also includes recipes for wireless connection, GPIO Pins, I2C/SPIE to connect to sensors, actuators, cameras, and LEDs.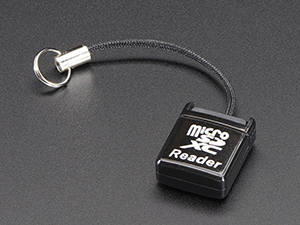 USB Micro SD Card Helper