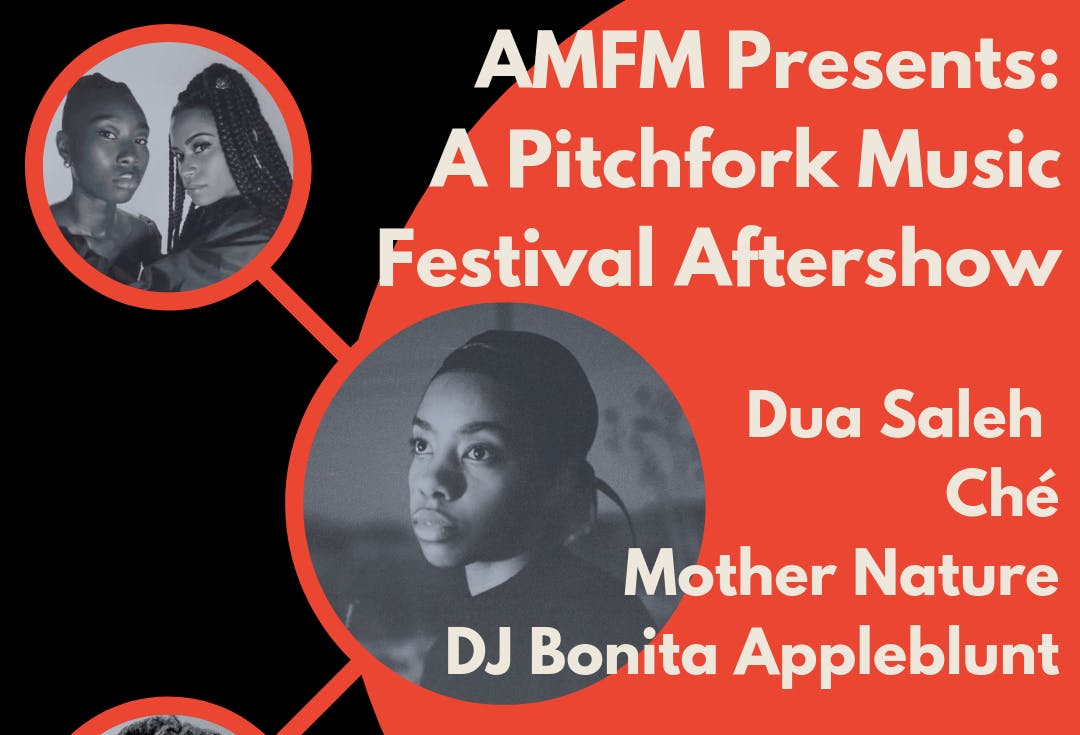 About this Event
$10 (limited), $12 (adv.), $15 // 21+
AMFM Presents: A Pitchfork Music Festival Aftershow featuring...
DJ BONITA APPLEBLUNT
----------
It's tempting to describe DUA SALEH as a natural. An artist who only began recording music two years ago isn't supposed to sing with such infectious bravado and haunting gloom. Yet to say DUA has arrived fully-formed on their first ever EP project titled Nūr - (pronounced "noor" - meaning "the light" in Arabic). They may have just decided to try songwriting, but they've spent their life working across divisions: borders, mediums, identities, and protest lines. 
CHÉ (fka Detroit Che) is a emcee/producer/artist hailing from the Motor City. She appeared in BET's 2014 Hip-Hop Awards Cypher as Sprite's first female 'HOT 16' contest winner. Since the cypher, she's released 3 projects including her latest EP, 'CHÉNGES' (changes). ​
MOTHER NATURE is a high-energy, thought-provoking, mantra-creating, truth-telling, klevah lyricism-producing, Black Girl Genuis hip hop duo.
BONITA APPLEBLUNT is a DJ and sound engineer, originally from Ohio, currently working and making soundwaves in Chicago. She is the resident DJ for AMFM.