America's New Opportunity in the Global Economy

Tuesday, April 23, 2013 from 10:30 AM to 11:45 AM (EDT)
Event Details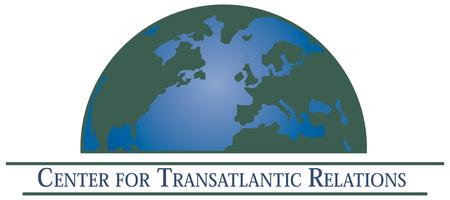 invites you to

America's New Opportunity in the Global Economy

with

Robert Hormats
Under Secretary of State for Economic Growth, Energy, and the Environment
Tuesday, April 23, 2013
10:30 am - 11:45 am
Rome Auditorium
Johns Hopkins University SAIS
1619 Massachusetts Ave, NW
Washington, DC

As the United States and Europe begin to discuss the Transatlantic Trade and Investment Partnership (TTIP), Secretary Hormats asks if the U.S. is in a better position today to revitalize its leadership in the global economy and benefit from a new TTIP.

Robert D. Hormats is currently serving as the Under Secretary of State for Economic Growth, Energy, and the Environment. Hormats was formerly Vice Chairman of Goldman Sachs (International), having joined in 1982. Previously, he served as Senior Deputy Assistant Secretary, from 1977 to 1979, and Assistant Secretary of State, from 1981 to 1982, at the Bureau of Economic and Business Affairs (formerly Bureau of Economic, Energy, and Business Affairs). He was Ambassador and Deputy U.S. Trade Representative from 1979 to 1981. He served as a senior staff member for International Economic Affairs on the United States National Security Council from 1969 to 1977, where he was senior economic adviser to Henry Kissinger, General Brent Scowcroft and Zbigniew Brzezinski. He helped to manage the Nixon administration's opening of diplomatic relations with China's communist government.

When & Where

Rome Auditorium
1619 Massachusetts Avenue Northwest
Washington, DC 20036


Tuesday, April 23, 2013 from 10:30 AM to 11:45 AM (EDT)
Add to my calendar
Organizer
The Johns Hopkins School of Advanced International Studies (SAIS) and the German Academic Exchange Service (DAAD) are pleased to present the inaugural class of DAAD Post-Doctoral Fellows who will join the school for the 2018-2019 academic year to conduct research on the theme "The United States, Europe, and World Order." 
​
The project on "The United States, Europe, and World Order" is led by Daniel Hamilton, Austrian Marshall Plan Foundation Professor at the Johns Hopkins SAIS Foreign Policy Institute, and Kristina Spohr, the inaugural Helmut Schmidt Distinguished Professor in the Henry A. Kissinger Center for Global Affairs at Johns Hopkins SAIS. 
​
This new professorship and the post-doctoral program are part of a multi-year program to enhance research on transatlantic relations at Johns Hopkins SAIS funded by the DAAD with generous support by the German Federal Foreign Office.