Description
Photo by Pedro Szekely


Americas in Flux
Cuba & the United States: Prospects for Normalization
On December 17, 2014, the governments of Cuba and the United States announced a plan to normalize diplomatic relations. As former President Obama indicated when he made the announcement: "In the most significant changes in our policy in more than fifty years, we will end an outdated approach that, for decades, has failed to advance our interests….".

After more than two years, where do relations between Cuba and the US stand? What are the prospects for normalization?
Three well-known scholars and practitioners will share their perspective on this important issue. Come join the conversation!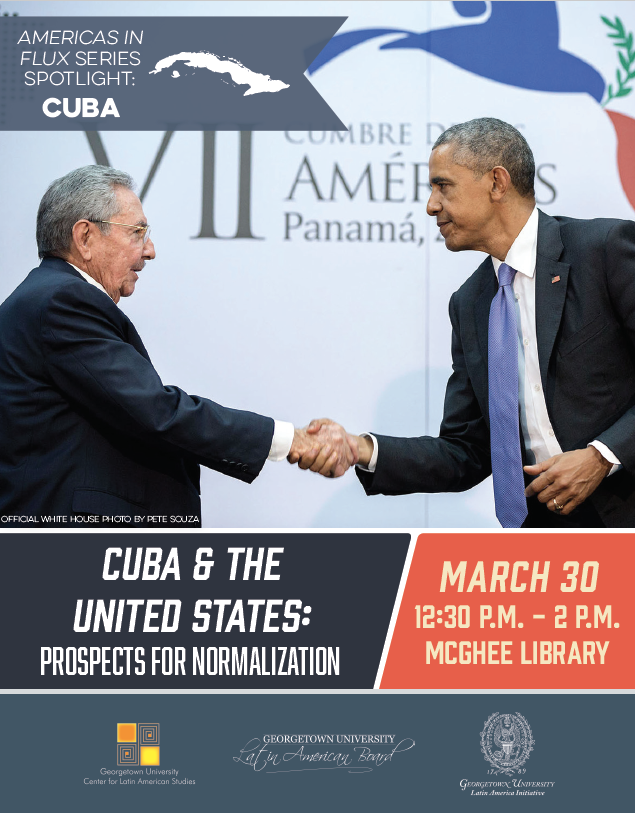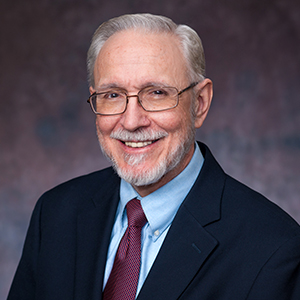 Dr. William LeoGrande is a professor of Government and a specialist in Latin American politics and U.S. foreign policy toward Latin America. Dr. LeoGrande has been a frequent adviser to government and private sector agencies. He has written five books, including Our Own Backyard: The United States in Central America, 1977 – 1992. Most recently, he is coauthor of Back Channel to Cuba: The Hidden History of Negotiations between Washington and Havana. Previously, he served on the staffs of the Democratic Policy Committee of the United States Senate, and the Democratic Caucus Task Force on Central America of the United States House of Representatives. Dr. LeoGrande has been a Council on Foreign Relations International Affairs Fellow, and a Pew Faculty Fellow in International Affairs. His articles have appeared in various international and national journals, magazines and newspapers. He holds a Ph.D. in Political Science from Syracuse University.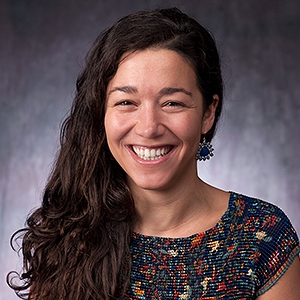 Dr. Marguerite Rose Jimenez is a Senior Associate at the Washington Office on Latin America (WOLA) where she focuses on Cuba. She also teaches courses on Cuba as an adjunct professor at Georgetown University. Previously she served as senior policy advisor to the U.S. Secretary of Commerce where her portfolio included the Western Hemisphere and especially commercial relations between the United States and Cuba. Dr. Jimenez has also served as a White House Fellow, taught public policy at American University's School of Public Affairs, and spent the past 12 years working on issues related to Latin America, foreign policy, and global health. She has an M.A. in international relations and a Ph.D. in political science from American University's School of Public Affairs.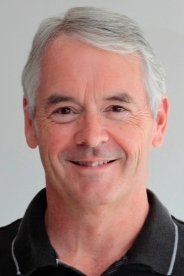 Fulton T. Armstrong directs the AU's Center for Latin American & Latino Studies blog, AULABLOG; contributes to the Cuba Initiative; and an in-depth examination of security programs in Central America. Before joining the Center, he followed Latin American affairs for almost 30 years in a number of U.S. government positions. He served as a senior professional staff member responsible for Latin America on the Senate Foreign Relations Committee from July 2008 to October 2011, where he also worked closely with the committee's investigations team. Prior to that, he served in the Executive Branch in a series of policy and analytical positions. Among other senior positions, he was National Intelligence Officer for Latin America – the U.S. Intelligence Community's most senior analyst – in 2000-2004, and for six months he was the chief of staff of the DCI Crime and Narcotics Center. He served two terms as the Director for Inter-American Affairs at the National Security Council (1995-97 and 1998-99), between which he was Deputy NIO for Latin America. From 1980-84 he worked for U.S. Representative Jim Leach (R-Iowa). He has spent 12 years studying and working in Europe, Asia, and Latin America. He speaks Spanish and Chinese.
This event is OFF THE RECORD.
Lunch will be served. Please let us know if you have any dietary restrictions.
Accommodation requests related to a disability or dietary restrictions should be made by emailing Carmen.Trigo@georgetown.edu. A good faith effort will be made to fulfill requests.
Event Sponsors