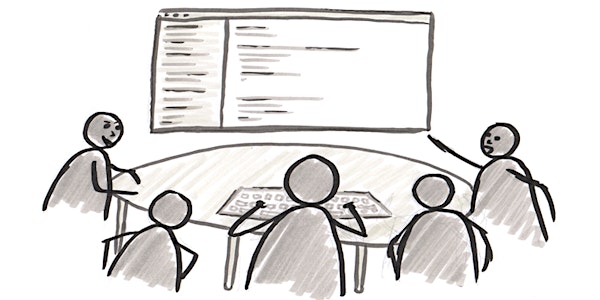 Americas East Mobretreat
Want more Mob Programming? Choose any or all of 4 events on 3 dates on 3 continents.
About this event
On April 25th was the very first online mobretreat.
A mobretreat is like a coderetreat, where …
people practice TDD as a mob, i.e. as a group of 5 people plus-or-minus 1.
constraints change with each round, but they are not about how the code is written.
instead the constraints define how people in the mob communicate.
If you are interested in learning about mob programming, and specifically differing styles of mob programming, and want to share these practices with your community, then please join us for one of the upcoming online mobretreat events.
For Americas West, on Saturday May 23, from 9 am to 4pm PDT
For Americas East, on Saturday May 23, from 8:30 am to 4:30pm EDT
IN THE PAST- Americas East Mobretreat
For Asia, PAST - WAS on Saturday May 9, from 10am to 5pm IST.
For Europe and the UK, PAST - WAS on Saturday May 16, from 10am to 5pm CEST
The events above are in preparation for the very first Global Day of Mobretreat which is tentatively scheduled for Saturday, July 18th 2020.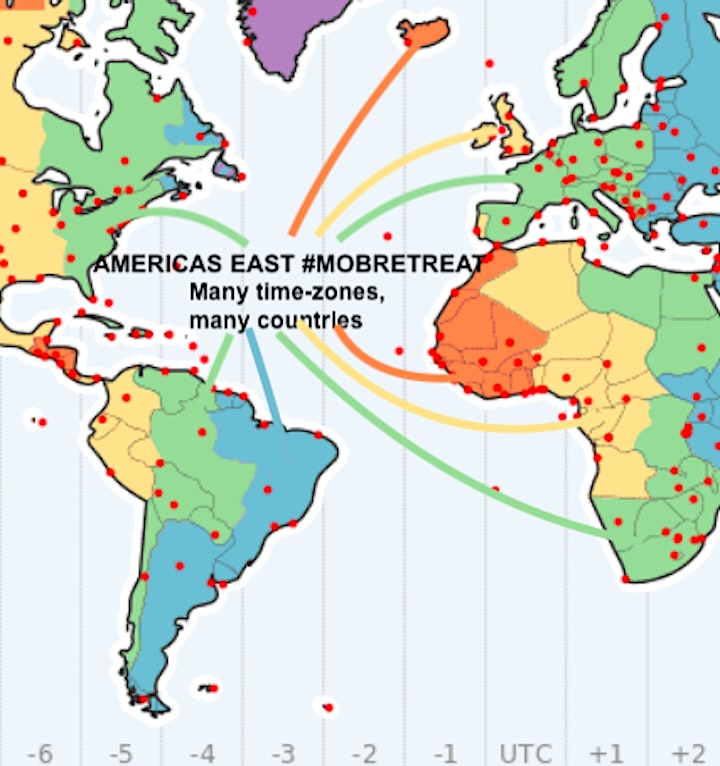 Besides 10 states from the US, we have registrations from Austria, Brazil, Canada, Germany, Singapore, Russial, and UK represented.
From the first Mobretreat:
Focus of the Mobretreat:
"Getting introduced to mob programming was the important part, not the code we were writing."
How many people is the right number for a "mob".
"What matters more than the number of people is the number of perspectives."
Learned from experiencing multiple styles of mob programming:
"With more familiarity came freedom and we got better flow."
"In later rounds we got more freedom, and from that we saw more flow."
First experience:
"I was surprised that remote mob programming actually worked better than face-to-face."
Mechanics of remote mob programming:
"Using my own keyboard made the driver role easier for me."
Here is who is registered so far:
Anatoly Melentev
Aya El Settini
Camille Bell
Chris Wray
Dan Puckett
Daniel Bartholomae
Dimitry Polivaev
Eswaran Balakrishnan
Fabio D'Amico
Frank Anbazhagan
Gautam Ludhani
George Neusse
Jeffrey Springwater
Jennifer Harness
Jocelyn Chen
John Maxwell
Johnicholas Hines
Ken Brown
Koushik Meenakshisundaram
Leonardo Mattos
Mark Reese
Matheus Santana
Mike Onslow
Mohammad Surti
Nai Shih
Naresh Chauhan
Nicholas Del Grosso
Philip Markgraf
Prabin Amatya
Pradip Ghosh
Ravi Kota
Sajid Mohammed
Sanjay Singh
Senthil Kumar
Shanti Suresh
Sheikh Anwar
Steve Taggart
Timothy Wright
Valeriy Gorshkov