Sales Have Ended
Registrations are closed
Thank you, see you on May 18th!
Event Information
Location
The Pub Rookwood
2692 Edmondson Road
Cincinnati, OH 45209
Sales Have Ended
Registrations are closed
Thank you, see you on May 18th!
Join us for lunch and listen to Nigel Farage and FreedomWorks President Adam Brandon as we discuss the future of Grassroots!
About this event
FreedomWorks is proud to launch our "America's Comeback" tour featuring Brexit leader Nigel Farage! Now more than ever, Grassroots has the chance to take back America for working class people! Join us to hear how Grassroots activists like yourself played an integral part in the Brexit movement, which led to Britain's independence from the centralized power hungry European Union!
About Nigel Farage:
A veteran grassroots campaigner, Nigel Farage was first elected to the European Parliament in 1999, and fought an inspirational battle for decades to take Britain out of the European Union. His staunch nationalism and unapologetic populism made him a darling of the working classes, and a formidable opponent to the comfortably corrupt cronyism of the European Union in Brussels.
His appeal to the forgotten men and women of Britain was instrumental in forcing the Brexit vote in 2016, a vote which saw national pride and the average people triumph over London elitism and globalist fear-mongering. Nigel remained active in British politics to ensure that Brexit means Brexit, which was eventually achieved in January 2020. As America stands facing her own crisis of leadership, Nigel is headed to the heartland of the USA, with a message of hope and courage for these tumultuous times.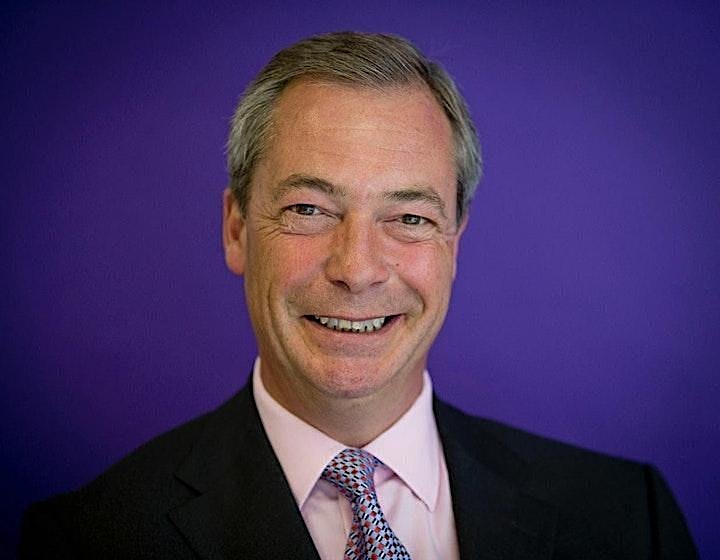 Date and time
Location
The Pub Rookwood
2692 Edmondson Road
Cincinnati, OH 45209