AMERICAN RESCUE PLAN | PANDEMIC RELIEF ASSISTANCE FOR HOMEOWNERS | HOMEOWNE
AMERICAN RESCUE PLAN CONGRESS CREATED HOMEOWNER ASSISTANCE FUND - 9.9 Billion To Help Homeowners Facing Hardship During COVID 19
About this event
As part of the American Rescue Plan Congress has created Homeowner Assistance Fund (HAF) which will provide $9.9 billion to help homeowners facing hardships during the COVID-19 pandemic.

Our no cost 2-hour webinar, taught by HUD Certified Counselors, will examine, and address the many concerns homeowners have apply gain access to Homeowner Assistance Fund. (Click Here To Learn What is an HUD Certified Counselor is? and How Can They Help?) You will leave the session with a plan of action to begin the initial steps with the necessary resources to begin the path toward financial recovery.

Topics covered during this webinar:

How the Homeowners Assistance Fund can be applied to the following qualified expenses:

• Mortgage payment assistance,

• funds to help a homeowner reinstate a mortgage or pay other housing related costs from a period of forbearance, delinquency or default;

• principal reduction;

• interest rate reduction, and

• payment assistance for utilities, internet service, property, flood or mortgage insurance, and homeowner association fees, condominium association fees, or common charges.

· How soon money will be made available?

· How you as a homeowner will be able to access Homeowner Assistance Funds

· Who is eligible for funds?

· How does this fit with existing assistance available to homeowner through their mortgage servicer?

Although the financial impacts of the COVID-19 pandemic continue to affect individuals and families. HPP CARES CDE project KEEP HOME SAFE, a HUD-approved housing counseling agency and our counselors continue to play a critical role is helping struggling homeowners, like yourself understand their options for immediate relief from the worries of foreclosure and eviction. Whether we are working on the front line to help with clients to obtain a forbearance pause in their mortgage payments or just to simplify the available mortgage relief options made available for reestablishing homeownership post-forbearance our Financial Health First Responders are here to help you navigate and address the financial challenges that lay ahead.

COST: NO COST

REGISTRATION PACKET must be completed in order to gain access to our webinar. As a nonprofit we are funded by grants and must have records of all participants we have assisted through our no cost webinars.

LOCATION: LEARN FROM THE CONVENIENCE OF YOUR HOME. NO MASK, GLOVES, HAND SANITIZER REQUIRED!

Still have questions send over and email: info@hppcares.org, schedule an appointment, or give us a call 562.281.8861(please be advised questions should be general in nature, if they become detailed, we will ask that you schedule an appointment)

********************************************************************************************

ALL WORKSHOPS ARE CONDUCTED VIRTUALLY VIA WEBINAR.

(NO IN PERSON WORKSHOPS) Per the Governor's July13, 2020 orders, in the best interest and safety of our community and staff, we are working remotely through March 31, 2020. We are doing our part to flatten the curve. Meanwhile, we remain committed to serving clients at these extraordinary times.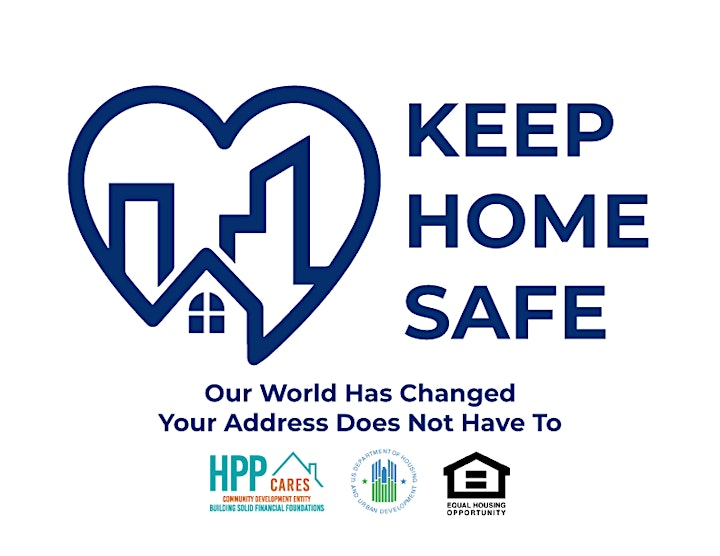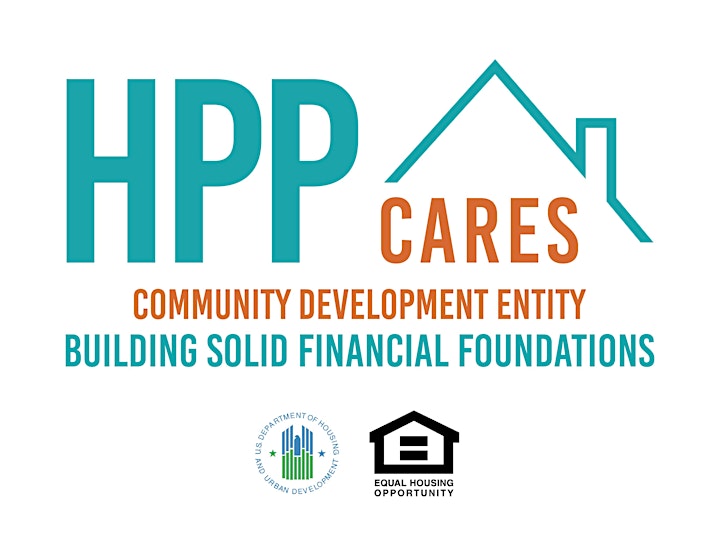 Organizer of AMERICAN RESCUE PLAN | PANDEMIC RELIEF ASSISTANCE FOR HOMEOWNERS | HOMEOWNE