Description
Join us at the American Pool Service Office in Raleigh NC on Wednesday, April 13th from 12:00pm to 5:00pm to secure a job position for the 2016 Summer Season!
---
Positions Available:
Certified Pool Operator
A certified pool operator's primary responsibility is maintaining pool cleanliness. A valid driver's license and dependable transportation are required. You must take and pass the CPO class. Training is available if you are not currently certified. This is a seasonal position from May – September and may lead to a full-time position.
This is an open event, you may arrive at anytime between 12:00pm & 5:00pm. The event will be held in our Conference room! REMEMBER our office is located BEHIND the Hunt & Gather Building. See below image for details.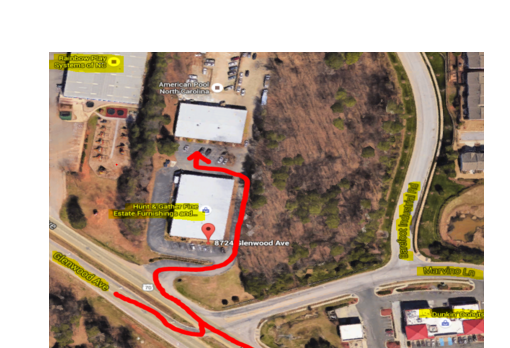 American Pool Service Address:
8724 Glenwood Ave, Suite D
Raleigh, NC 27617
Click the button at the top of the page to register for this event!
We look forward to seeing you there!
FAQ's

Do I need to bring anything to this event?
YES! Please bring a VALID driver's license (or passport), social security card, any current Certifications (i.e CPO, Wake county, etc.).
Do I have to print my ticket to this event?
No, you do not have to print your ticket, but it might be a good idea to have it as a reference for time, location, and contact information.
What if I RSVP to an event and do not show?
If you RSVP to this event and for some reason you are not able to make it, please contact our office and let us know so that we can reschedule with you.

Where can I contact the organizer with any questions?
For any questions, you may contact us at our office at 919-878-3661 or email us at NCRecruit@pools-world.com

American Pool of NC
Office: 919-878-3661
Fax: 919-787-4224
E: NCRecruit@pools-world.com
http://www.americanpool.com/locations/north-carolina-pool-services/