Description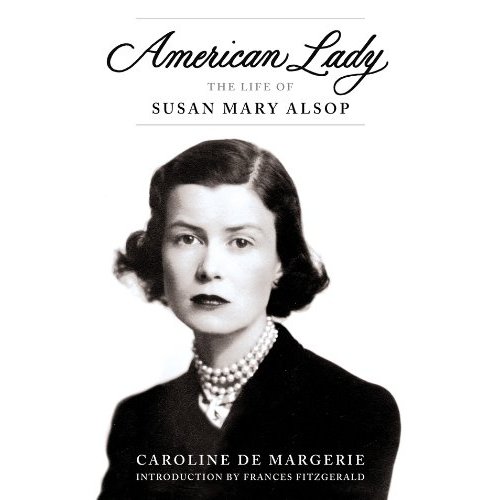 Sophie-Caroline de Margerie, French-American Foundation Young Leader, will join the Foundation for a book talk and reception to discuss her work, American Lady: The Life of Susan Mary Alsop, recently translated into English. The biography looks into the life and influence of Alsop, a Washington socialite whose Georgetown dinner parties brought together influential figures - from Winston Churchill to the Kennedys.
To learn more, read this article (http://tmagazine.blogs.nytimes.com/2011/11/23/lumiere-d-cs-dinnertime-diplomacy/) from the New York Time Style Magazine about "dinner-time diplomacy," as explored in Ms. de Margerie's work.
Copies of American Lady will be available at the event for $30.
TO ATTEND THIS EVENT, PLEASE CONTACT PATRICK LATTIN AT plattin@frenchamerican.org.
Organizer of American Lady, Reception with Caroline de Margerie