About this Event
The American Innovation Conference is dedicated to sharing, collaborating, and celebrating customer-focused innovation and its impact on company success. Companies that are perceived to be innovative by their customers are more attractive, enjoy higher loyalty, and are ultimately more successful than companies that lag in innovativeness.
Join us to hear success stories and lessons learned from the most innovative companies in America, as well as insights from the authors of the American Innovation Index. There will be an opportunity to talk to Innovation Leaders in all sectors at the celebratory reception following an awards presentation. Previous year's speakers and attendees included many award winners, such as: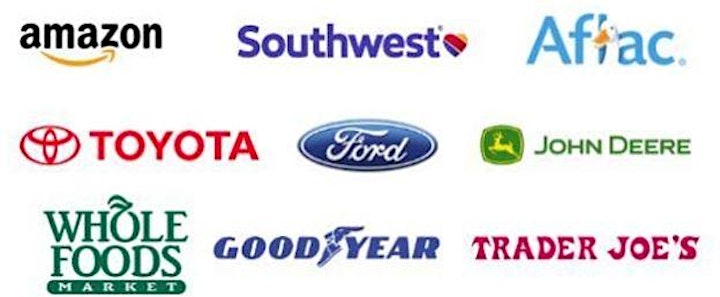 The conference is designed to ensure you come away with ideas for driving your company's innovation strategy that will be applauded by your customers.
Conference Schedule (Virtual - Zoom Webinar Format)
9:00am – Welcome, Donna Rapaccioli, Dean, Gabelli School of Business
9:00am – 9:20am – Keynote Session, Sheryl Feinzig, Partner, IBM Global Business Services Talent & Transformation practice
9:20am – 9:35am – Q&A session
9:35am – 9:55am – American Innovation Index, Gina Woodall and Tim Keiningham
9:55am - 10:15am – Q&A session
10:15am - 11:00am -- American Innovation Index and Social Innovation Index Winner Presentations
11:00am - 11:30am -- The Pandemic's Impact on Company Innovativeness and Lessons Learned
11:30-12:00pm -- The Role Company Innovativeness Plays in the Work Culture and Employee Engagement
12:00pm -- Conference Closing
Who Should Attend? Anyone with an interest in learning more about improving customer-focused innovativeness of companies, including students, faculty, executives and management in innovation strategy, branding and marketing.
General Inquiries: Please email Lerzan Aksoy, Associate Dean of Undergraduate Studies and Strategic Initiatives and Professor of Marketing, Fordham University, Gabelli School of Business for any questions, comments or press inquiries.