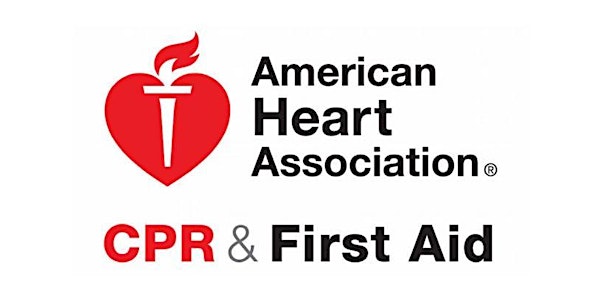 American Heart Association CPR and First Aid Certification Course
Location
Brian Bowman Veterans of Foreign Wars 1431
117 North Water Street
Crawfordsville, IN 47933
American Heart Association Heart Saver First Aid CPR AED Certification
About this event
This certification course will cost $25.00 per person. Please register for this event on Eventbrite so we can plan for attendance. Payment can be made when signing up or on the 13th of August or by bringing your payment to our post prior to the day of the training.
Heartsaver® First Aid CPR AED Training
The AHA's Heartsaver First Aid CPR AED course trains participants to provide first aid, CPR, and use an automated external defibrillator (AED) in a safe, timely, and effective manner. Reflects science and education from the American Heart Association Guidelines Update for CPR and Emergency Cardiovascular Care (ECC).
Who should take this course?
The AHA's Heartsaver First Aid CPR AED Course is designed for anyone with little or no medical training who needs a course completion card for their job, regulatory (e.g., OSHA), or other requirements, or anyone who wants to be prepared for an emergency in any setting.
Heartsaver First Aid CPR AED Course Options
What does this course teach?
First aid basics
Medical emergencies
Injury emergencies
Environmental emergencies
Preventing illness and injury
Adult CPR and AED use
Opioid-associated life-threatening emergencies
Optional modules in Child CPR AED and Infant CPR