Description
American Girl Mini Tea and Crafts
Saturday, August 19, 2017, 1pm-2:30pm
Girls dress fancy, bring your doll and let's have a mini tea party!

Felicity prepared to "take her place in society" by taking private manner lessons. Samantha enjoyed daily tea with Grand Mary who ensured she'd become a "proper lady".

Girls will enjoy iced tea, lemonade, scones and tea cookies while learning proper tea party etiquette*.

Girls will make doll tea party hat and purse as well as a doll serving tray and cookies.

Girls will take home a Doll Tea Set and Patch.

NEW! Girls Take home Hat & Fan Set.

Activities led by teen aged Girl Scouts.
*Tea Party Manners, Introduction Techniques & Conversation Skills help girls fulfill all or part of: Daisy's - Courageous and Strong; Sister to Every Girl Scout; Responsible for what I say and Do; Brownies – Making Friends or Manners; Juniors - Social Butterfly
Admission: $25 Girl Scouts & Tagalongs; $30 Non Scouts. All Girls Welcomed!
Register as a troop or group (we will reserve a table for you) or individually.
Parents drop off or stay; we are using mini tables for our mini party.
Available for pre order (Images on website):
Additional Girl Tea Party Hat & Fan Set $10

Additional Doll Tea Set $10

Two Girl Sized Rose Flower Cups and Saucers $10

Girl Rose Flower Tea Party Starter Set (two cups and saucers plus mini pot) ($20

Princess Pink full Tea Set for Two plus Bling $50
Girl Scout Community Program Partner + Girl Scout Teen Age Employees + Girl Scout Leader/Owner + Girl Scout Discounts and Patches = Girl Power In Action!!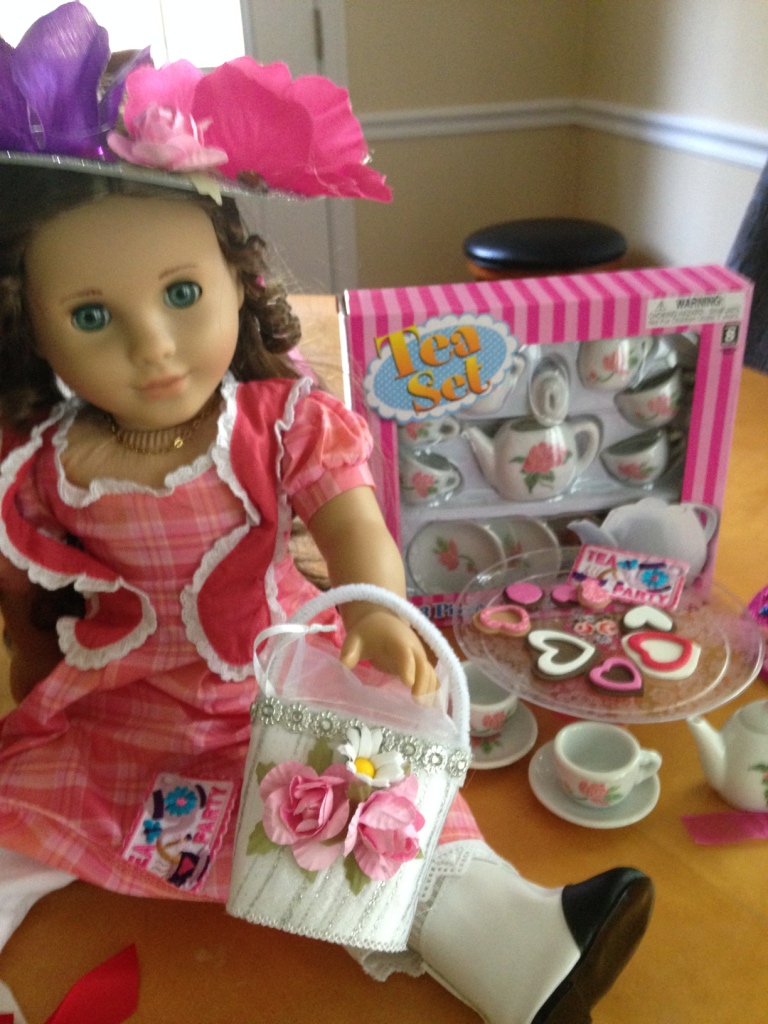 Girl Make Doll Purses, Hats, Cookies and Stand and Receive Free Doll Tea Set, Hat and Fan Set and Patch!

Ways to register:
Download flyer from website http://fancygirlteaparties.com/ and pay by mail (no fees)
or buy tickets from this site.
Fancy Girl Tea Parties, Crafts & Bling LLC
2839 Maple Lane, Fairfax, VA 22031
MsJ@FancyGirlTeaParties.com or jf.rubeiz@yahoo.com
http://fancygirlteaparties.com/
Facebook.com/fancygirlteaparties/