About this Event
Born in Philadelphia, Pa in August of 2013, American Dinosaur was founded on a love of songwriting and America. The basis of their formation shows in their music, as they are constantly trying to transform the sound of today's popular music. Whether it is with their Blues/Rock guitar riffs, Hip-Hop influenced Drumming, or the Mellow Yellow bass lines, American Dinosaur is sure to have you tapping your feet. Woven together by sweet harmonies and even sweeter hooks, these 4 Soul Surfers won't rest until the citizens of Earth know the wonders of American Dinosaur.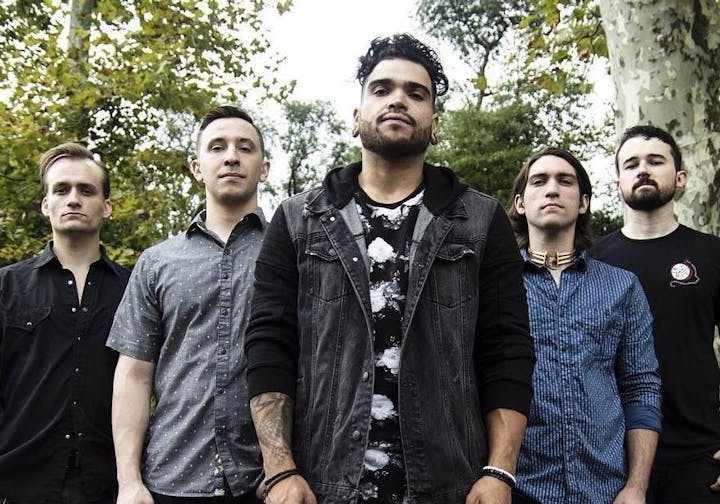 Bluesy alternative rock band Delmont was born in the streets of Philadelphia when a broken guitar was found in a dumpster. Since then, nothing has been the same.
The band was initially formed in 2014 by Sean Ramirez and Joey Fontana writing acoustic songs in an apartment in Manayunk. With Sean's soulful raspy vocals and Joey's virtuosic guitar playing, this small passion project slowly gave birth to something larger than originally imagined. The duo was eventually joined by bassist Colby Fischang, guitarist Ryan Branagh, and drummer Jonah Kazman. With Colby's funky bass lines, Ryan's classic riffs, and Jonah's chest pounding drum beats rounding out the rhythm section, the line up was complete and Delmont was born.
While all members hail from the Northeast, Delmont's music brings a unique southern rock n' soul touch to the fertile Philly rock scene. Alternating between the grit and soul of the blues and more pop-inflected rock, Delmont achieves balancing many styles of music. Their lyrics strive to address life's difficult questions and connect diverse groups of people.
Delmont draws its inspiration from the values Philly is known for: hard work and passion. A Philadelphian understands that nothing is given and if you want something you must work to the bone for it. After playing numerous gigs, the band finally recorded some of their material for their debut EP, Aged. Recorded at the renowned Forge Recording studios, the five-track EP is a blistering, soulful rock n' roll collection filled with relatable, contemplative lyrics. Aged will be released in Spring 2019.
Delmont knows that anything worth doing right takes a lot of sweat and a lot of whiskey. It takes a lot of hard work and a lot of joy. Their mission is to be the soundtrack of your triumphs, your pitfalls, your victories, your failures, your struggles, and your celebrations.
Performers
Date and Time
Location
Refund Policy