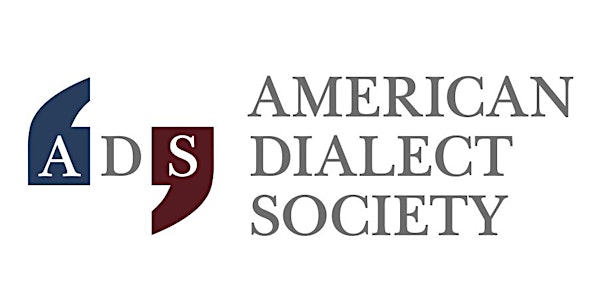 American Dialect Society 2021 Word of the Year
The American Dialect Society will be holding a virtual voting session to select the words of the year for 2021.
Refund Policy
Contact the organizer to request a refund.
Eventbrite's fee is nonrefundable.
About this event
Register for the American Dialect Society's 2021 Word of the Year livestream on Friday, January 7, 2022.
You can also make your own nominations for Word of the Year when you register! Nominations should be some or all of the following:
widely used,
new or newly popular,
significant to the happenings of 2021,
and/or indicative of public discourse and national preoccupations in 2021.
Single words, phrases, compounds, catch phrases, hashtags, and other types of brief written or spoken communication are accepted as nominations.
Since 1990, the American Dialect Society has selected words of the year to highlight language change, to bring a few aspects of the study of linguistics to the public's attention, and to have a little bit of fun. The lighthearted vote is usually held each year at the time of the society's annual convention. This year's vote will be held virtually. Past words-of-the-year votes are here.
If you would like to submit nominations for Word of the Year without registering for the event, you can email them to woty@americandialect.org or tweet them @americandialect.
Learn more about the American Dialect Society, including membership and how to support it with your donations, at https://americandialect.org.