American Dental Therapy Annual Meeting
Annual National Gathering for dental therapists/dhats/students & our allies to create the conditions for equity in oral healthcare.
About this event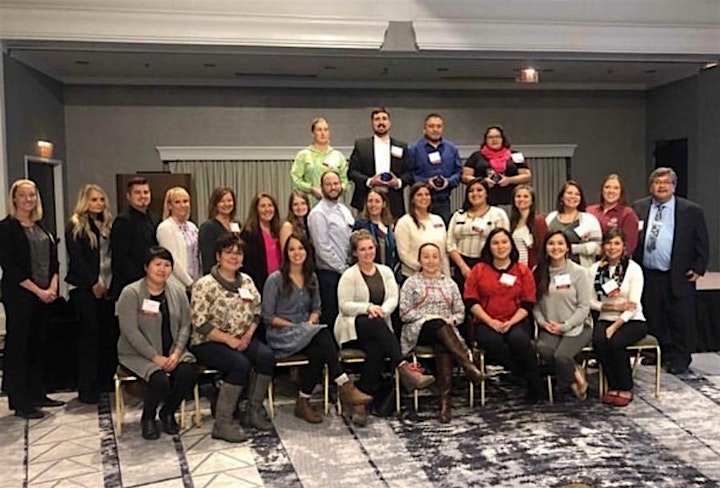 Agenda & Special Guests
10:00-10:10 Welcoming, Kari Ann Kuntzelman, President ADTA, (Chickasaw Nation) Dental Therapist/Dental Health Aide Education Specialist, NPAIHB.
10:10-10:20 Agenda Review/Meeting Management/My Story, Anna DeGraffenreid, Secretary ADTA Board, (Couer D'Alene) Dental Therapist, Swinomish Clinic, WA
10:20-10:45 National, State Updates on Dental Therapy, Laura Brannon, National Partnership on Dental Therapy/Community Catalyst; Christina Peters, Director Community Health Aide Program, Northwest Portland Area Indian Health Board.
10:45-11:25 Dental Therapy Education Update, Dr. Sarah Shoffstall-Cone, Director Ilisagvik College/ANTHC. Dr. Hogan, Director, Skagit Valley College, Professor Seyffer, University of Minnesota, School of Dentistry, Division of Dental Therapy.
5-minute screen break
11:30-11:45 Q&A HRSA Report on Dental Therapy Education (July 2022), Shane Rogers, Designated Federal Official Division of Medicine and Dentistry Bureau of Health Workforce Health Resources and Services Administration & Dr. Jennifer Holtzman , Subject Matter Expert for the Advisory Committee on Training in Primary Care Medicine and Dentistry (ACTPCMD).
11:45-12:00 .Community Announcements & Lunch Break
12:00-1:00 .CE, Modern Community-Centric Care with NonInvasive Caries Therapy, Dr. Jeremy Horst Keeper, Director of Innovation, Carequest Institute Jeremy Horst, DDS, PhD as Director, Clinical Innovation. Course Description: The ADA recently issued 3 guidelines that define a new era in caries management. Dental therapists are the best poised clinicians to wield this new approach to manage tooth decay in ways that serve the disease levels in their communities. There are clear lines of when to drill and when not, and noninvasive therapies are available for most new cavities. We have new materials that do not stain, such as povidone iodine and Curodont, and definitive techniques such as Hall crowns and SMART fillings. Partial caries removal has become the international standard. Modern glass ionomers make sealants simpler than ever. The evidence is strong. Here we will focus on translating guidelines to practical decision making, an update on techniques, how-to, and expected outcomes to empower dental therapists to provide more community-centered care to help indigenous peoples thrive. Register here for CDE.
1:00-2:00 . CE, Affirming and Welcoming Clinical Environments, Itai Jeffries, (yesah/Occaneechi) NPAIHB Presenter: Itai Jeffries, PhD (they/them/y'all) is a Two Spirit educator, qualitative researcher, and equity consultant. They co-manage the Paths (Re)Membered Project at NPAIHB, a 2SLGBTQ+ health equity initiative, and are a firm partner of biwa|Emergent Equity, Inc., a racial equity and organizational development firm based in Chapel Hill, North Carolina. Itai serves as Vice Chair for the Yarrow Project based in Tacoma, WA, which encircles Indigenous survivors of violence by engaging community, connecting to culture, and dismantling systems of harm. Register here for CDE.
This continuing education activity has been planned and implemented in accordance with the standards of the ADA Continuing Education Recognition program (ADA CERP)through joint efforts between Arcora Foundation and the ADTA.
2:00-3:00 Board of Directors Meeting
Up Next: October 22, 2022 National Dental Therapy Student Meeting