'American Art's Greatest Fathers & Sons, Part II: The Wyeth Family' Webinar
Can't make it live? Register and get access to the full replay for one week! New York Adventure Club | www.AdventureClub.com
About this event
Throughout American art history, there have been many examples of young artists trained and mentored by their artistic parents — but what happens when that parent is not just good, but one of the best? For the Peale and Wyeth families, a father-son(s) dynamic played out both at home and in the art itself, often in astonishing, funny, and recognizable ways. It's time to explore the works of these artist-families, which reveal the personal — and sometimes dysfunctional — relationships they shared on and off the canvas.
Join New York Adventure Club for the second of a two-part, image-rich, series where we take a close look at two prominent American artist-families — the Peales and Wyeths — and how their artwork reveals intriguing insights into their intimate family relationships. In Part II, we'll explore the distinctive and compelling voices of the Wyeth family, from a father creating popular culture to a son toying with it.
Led by American Art Historian Rena Tobey, our artistic deep dive into the Wyeth family will include:
Dissecting images to understand the American historical, political, social, and cultural contexts surrounding the works by the Wyeths, as well as how family constellations get revealed
An understanding about how life biographies provide a way of interpreting art works
An introduction to N.C. Wyeth, a powerhouse force of illustration, establishing visual culture that's prevalent today
A close look at artworks by Andrew Wyeth that not only reveal what made his work so important, but show the relationship with his father
A celebration of the extraordinary production of this prolific father and son, and their effect on America's view of itself
Afterward, we'll have a Q&A with Rena — any and all questions about these artworks are welcomed and encouraged!
Can't make it live? Don't worry, you'll have access to the full replay for one week!
See you there, virtually!
*Immediately upon registering, you will receive a separate, automated email containing the link to join this webinar
**For the best possible viewing experience, please ensure you're using the latest version of your internet browser — Google Chrome is the most compatible. Exact technical requirements and a webinar user guide will be shared in the automated confirmation email upon registration.
***A full replay of the experience will be available to all registered guests for up to a week
American Art's Greatest Fathers & Sons Webinar Series
Part I - The Peale Family
Part II - The Wyeth Family
About Rena
Rena Tobey is an American art historian whose passion centers on making art accessible, insightful, and fun. She teaches at NYU's School for Professional Studies and conducts lively, interactive tours of museum collections, including the Metropolitan Museum of Art, the Jewish Museum, and the American Folk Art Museum. Rena's research and writing centers on American women artists working before 1945, with particular interest in the challenges they faced in bucking societal norms.
Disclaimer
By attending a New York Adventure Club experience, you accept our terms of service.
Categories: Virtual, Art & Entertainment
Organizer of 'American Art's Greatest Fathers & Sons, Part II: The Wyeth Family' Webinar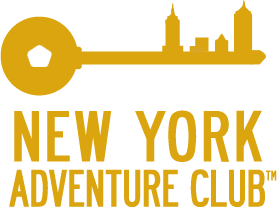 NEW YORK ADVENTURE CLUB
Unlock Your City
We give you insider access to the city's best-kept secrets. But we're so much more than a tour company.
WHO WE ARE

We are a community-driven club that curates the most unique experiences in town, with a focus on history and storytelling. We show you a city you never knew existed, and offer a community you can't live without.
You won't find our special-access tours and exclusive events anywhere else. Think after-hours tours of New York City's most celebrated spaces, themed parties in unexpected locations, and weekend excursions to incredible destinations. All of our events end with social hangouts so you can meet people who love exploring as much as you do.
THE 'CLUB' IN NEW YORK ADVENTURE CLUB

Our current community is more than 23,000 members strong and includes everyone from recent NYC transplants to lifelong residents. Whatever borough you're from (or city or country, for that matter), we'll make it easy for you to take full advantage of the unique places and great people this city has to offer.  
WHERE WE GO
To ensure a one-of-a-kind experience each and every time, we handpick events and outings specifically for the New York Adventure Club community. Recent events include:
* An after-hours tour of New York City Hall
* Special access into some of New York's most coveted private social clubs, including the Explorers Club and National Arts Club
* Petting baby kangaroos, holding sloths, and feeding leopards at Staten Island Zoo

* An NYPD Precinct tour, including a meet-and-greet with detectives and Emergency Service Unit crew members
* A tour of the Polish Consulate led by the Consul General and Vice Consul General of Poland

* A special-access tour of Brookhaven National Laboratory and its Relativistic Heavy Ion Collider (RHIC)
* A Halloween party in a historic gothic crypt, complete with a five-piece brass band
Subscribe with our newsletter to get the inside scoop on the city's most interesting events: http://eepurl.com/1cnVH
Unlock Your City with New York Adventure Club