Description
A BEAR WITNESS CENTRAL FREE CONFERENCE
Hear Trevor Loudon, author of The Enemies Within, Armando Escalante and Randy McDaniels discuss about the reasons behind the continuous barage of accusations, impediments, and threats from the deep state, the left, anarchists and globalists.
Far-Left and Islamist Activities – Their Similar Agendas
TREVOR LOUDON – In this presentation, Trevor Loudon's thesis exposes that what is commonly regarded as mainstream political policy is in fact driven and guided by hidden subversive elements. He will speak on this subversion and how The Democratic party's consistent defunding of the US military, Obamacare, the Iran Nuclear Deal, normalization of relations with Cuba, Islamic refugee re-settlement, $15 minimum wage, fracking bans, pipeline shutdowns and the push for illegal alien amnesty are all consistent with far-left and Islamist agendas. Trevor Loudon affirms how America is to continue its role as a bastion of freedom as pivotal for the future of western civilization."
Understand The Enemy – Cultural Marxism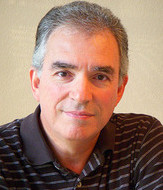 ARMANDO ESCALANTE – "The Institute for Social Research is an organization that was established in 1923 as a result of a meeting that Vladimir Lenin organized, in late 1922, with a group of German intellectuals. The Institute for Social Research, later known as the "Frankfurt School", had one purpose: the destruction of Western Culture.
Armando will present, as a record of history, who the members were and how their influence continues to undermine the culture even today, including the undermining of Christianity. It also explains why it has been effective and identifies the subversive yet "overt" tactics being used and what needs to be done to reverse it. It is imperative that Americans learn to understand the activities of the Frankfurt School. Some of the foundational ideology deeply embedded in Education originate from the Frankfurt School. It has brought to America what is called "Cultural Marxism". This presentation sheds light to their work and helps give an edge to those of us in the Liberty movement. The more we understand the enemy, the better equipped we are to not fall prey to the assault."
The Majority Minority Vote; The Muslim Brotherhood strategy to fundamentally change America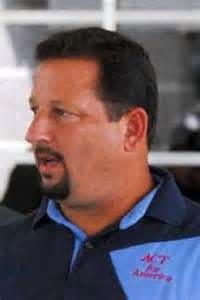 RANDY MCDANIELS – This presentation will demonstrate how the Muslim Brotherhood is working to fundamentally transform America by harnessing the minority votes by recruiting leftist, feminist, BLM, LGBTQ and other groups, controlling the Muslim voters, as well as engaging elected officials in the Republican and Democrat parties. 1 or 2 video clips of Muslim Brotherhood operatives and unfortunately respected leaders of political groups in Florida were captured on film stating these seditious goals."