America ReFocused, FreedomWorks, Tea Party Gathering in Indianapolis

Thursday, March 24, 2011 at 2:30 PM

-

Saturday, March 26, 2011 at 6:00 PM (EDT)
Event Details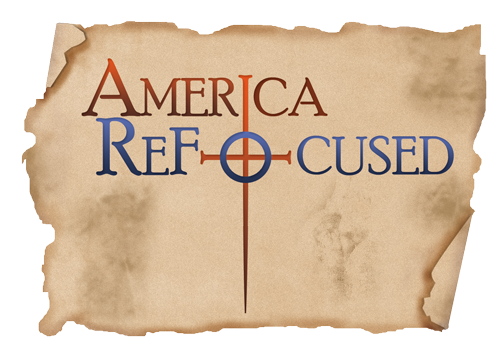 America ReFocused, FreedomWorks, Indiana Tea Party Groups, 9/12 Project chapters are working together to put on a HUGE three-day event in Indianapolis on March 24, 25, 26th! Join us for grassroots training, online community oganizing, networking and top notch policy panels on some of the biggest issues of the day: Obamacare repeal, cap and tax, budgets, school choice, taxes and more!
Thursday afternoon 2:30-4:30
Join us for a HUGE Press event and Rally at State House with Indiana Tea Party Members in the Rotunda!
Come show your Hoosier enthusiasm!
Freedomworks presents:
Dick Armey 
Brendan Steinhauser
Dr. Tom Borelli
Deneen Borelli
Don Bates Jr.
Senator Mike Delph
Emery McClenden
Conner Caudil-IU College Republican Club
Greg Fettig
Lisa Deaton-We the People Indiana
Thursday evening 7:00-9:00pm
An Evening with Dick Armey at the Omni Severin
Ticketed event to hear Dick Armey speak, mingle and have question an answer time.  A not-to-be missed golden opportunity to spend some quality time with the charismatic Mr. Armey and the FreedomWorks staff.
His book "Give us Liberty: A Tea Party Manifesto" will be available for purchase and to have signed.
Tickets are a minimum donation of $50.00
A portion of the proceeds will go to support Indiana Tea Party groups in need of financial resources for operating costs.  For consideration please send a request, group bio and how you would utilize funds to Greg@americarefocused.org
Friday Morning- 9:00-11:45
Welcome and Intro-9:00-9:30 FreedomWorks
9:30-11:00 Panel Discussion  with Moderator Tom Rose (WIBC)
Panelist will speak and there will be opportunity to ask questions to all of the panel participants.
Congressman Todd Rokita-Federal Issues
Dr.Tony Bennett, Indiana Superintendent of Public Instruction–School Choice
Greg Fettig-Citizen Involvment
FreedomWorks Staff-Grassroots Activism
Dr. Tom  Borelli-Energy Issues
Deneen  Borelli- Minority Activist Involvement
Indiana State Treasurer Richard Mourdock-Fiscal Issues
State Senator Mike Delph-Immigration Reform
Dick Armey speaking 11:00-11:35 
94 vs/2011 Right incentives and working together
Press in attendance for entire event.
Lunch 11:45-1:30 – On your own
  Friday Afternoon-2:00-5:00
 Hoosiers for Conservative Senate District Meetings-Monica Boyer
Friday night-7:00-9:00
Blogger Social Gathering at the Slippery Noodle Inn
Saturday Conference Training Event and Blogger workshops 9:00am -4:30pm
Conference held at the Omni Severin
Registration fee of $20.00 for entire day including lunch
Welcome and intro 9:00am-9:30 –
Russ Walker and Brendan Steinhauser from FreedomWorks
Introduction by Greg Fettig 
Opening keynote 9:30am-10:15-
Blogger Opening with Tabitha Hale 10:30-10:45
Bloggers- 10:45-11:30 Twitter for people who know how to use it with Stephen Kruiser
Bloggers- 11:30-12:00 podcasting w/FingersMalloy
Bloggers- 12:00-12:30 Using video effectively
Freedom Connect 2 hour training 10:30-12:30 – led by Kara Pally of FreedomWorks
Lunch –12:30-1:45
Campaign training panel and organizing for the Senate Race 2:00-3:00
Blogger training Freedom Connector with Kara Pally 2:00-3:00
Breakouts 3:30-4:30
Break out #1 -EPA strategy and energy/AGW  –Tom Borelli and Dr Gordon Fultz
Break out #2-Physicians importance and Strategy of Obama Care Repeal-Dean Clancey and Indiana Physicians
Break out #3-School choice-Brendan Steinhauser and Kristina Ribali
Break out #4-Auditing the Fed and IMS Bailouts-Julie Borowski and Russ Walker
Break out #5  Growing your platform/Networking -Tabitha Hale
Have questions about America ReFocused, FreedomWorks, Tea Party Gathering in Indianapolis?
Contact FreedomWorks
When & Where

Omni Severin Hotel
40 West Jackson Street
Indianapolis, IN 46225


Thursday, March 24, 2011 at 2:30 PM

-

Saturday, March 26, 2011 at 6:00 PM (EDT)
Add to my calendar
Organizer
FreedomWorks
FreedomWorks fights for lower taxes, less government and more freedom.
America ReFocused, FreedomWorks, Tea Party Gathering in Indianapolis