Description
ONLINE REGISTRATION IS NOW CLOSED. WALK-INS WELCOME. The evening includes a Private Reception with Dr. Doran followed by an interactive conversation with Ken Levin, PhD. Sponsorship levels include the reception, VIP seating at the briefing, listing in the evening's program and other benefits. Wine and hors d'oeuvres will be served at the reception (Kosher style). Reception begins at 6 PM, Briefing at 7:30. Please see "Tickets" for details on Sponsorships, Reception & Briefing and Briefing only admission.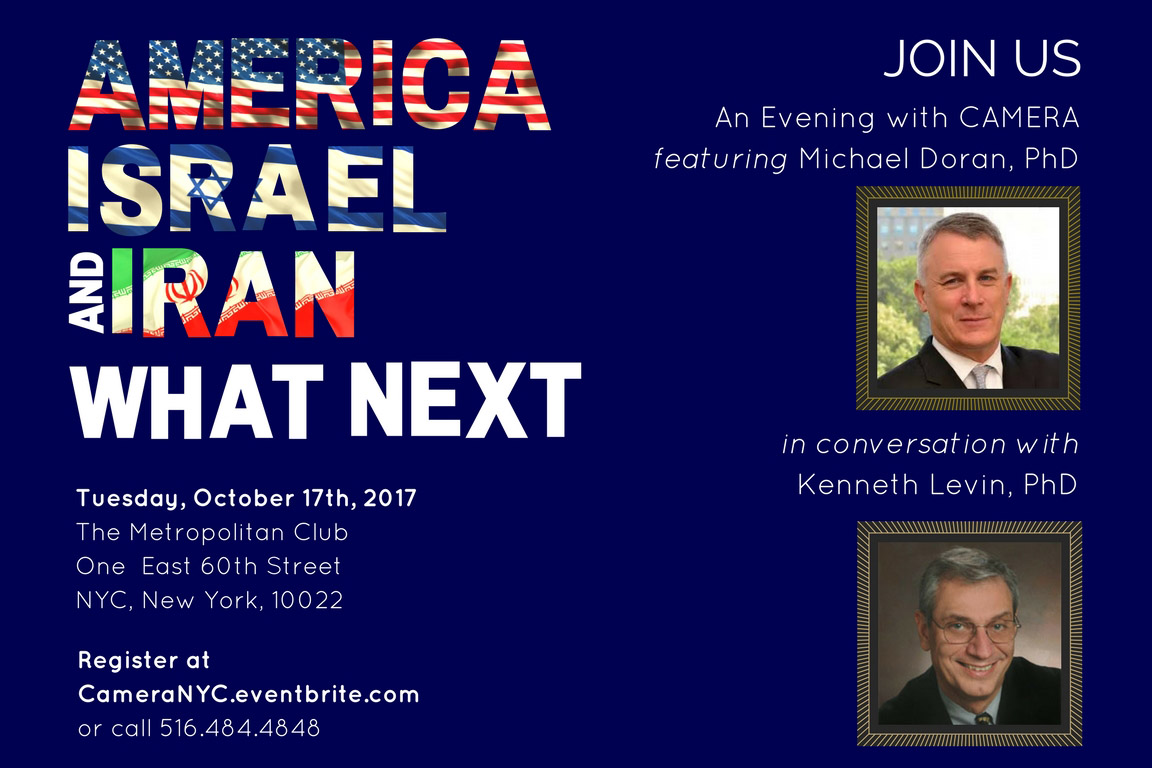 Michael Doran, PhD, will speak on America's options in the Middle East and the leadership decisions necessary to protect American and Israeli interests. Michael Doran is a policy expert and Senior Fellow at The Hudson Institute specializing in Middle East security. He previously served as the National Security Council senior director under George W. Bush. He appears frequently on television and has published extensively. His most recent book entitled "Ike's Gamble: America's Rise to Dominance in the Middle East" details how President Eisenhower came to realize that Israel is America's strongest ally.
Dr. Kenneth Levin, PhD serves on CAMERA's Board of Directors and is a psychiatrist and historian and author of The Oslo Syndrome: Delusions of a People under Siege.