Description
Eastwind Books of Berkeley and the Oakland Asian Cultural Center Present:
America Is Not the Heart
BOOK TALK
Wednesday, October 24, 2018
6:30-8:30pm
About the Book
America Is Not the Heart is a sprawling, soulful debut about three generations of women in one family struggling to balance the promise of the American dream and the unshakeable grip of history. With exuberance, grit, and sly tenderness, here is a family saga; an origin story; a romance; a narrative of two nations and the people who leave one home to grasp at another.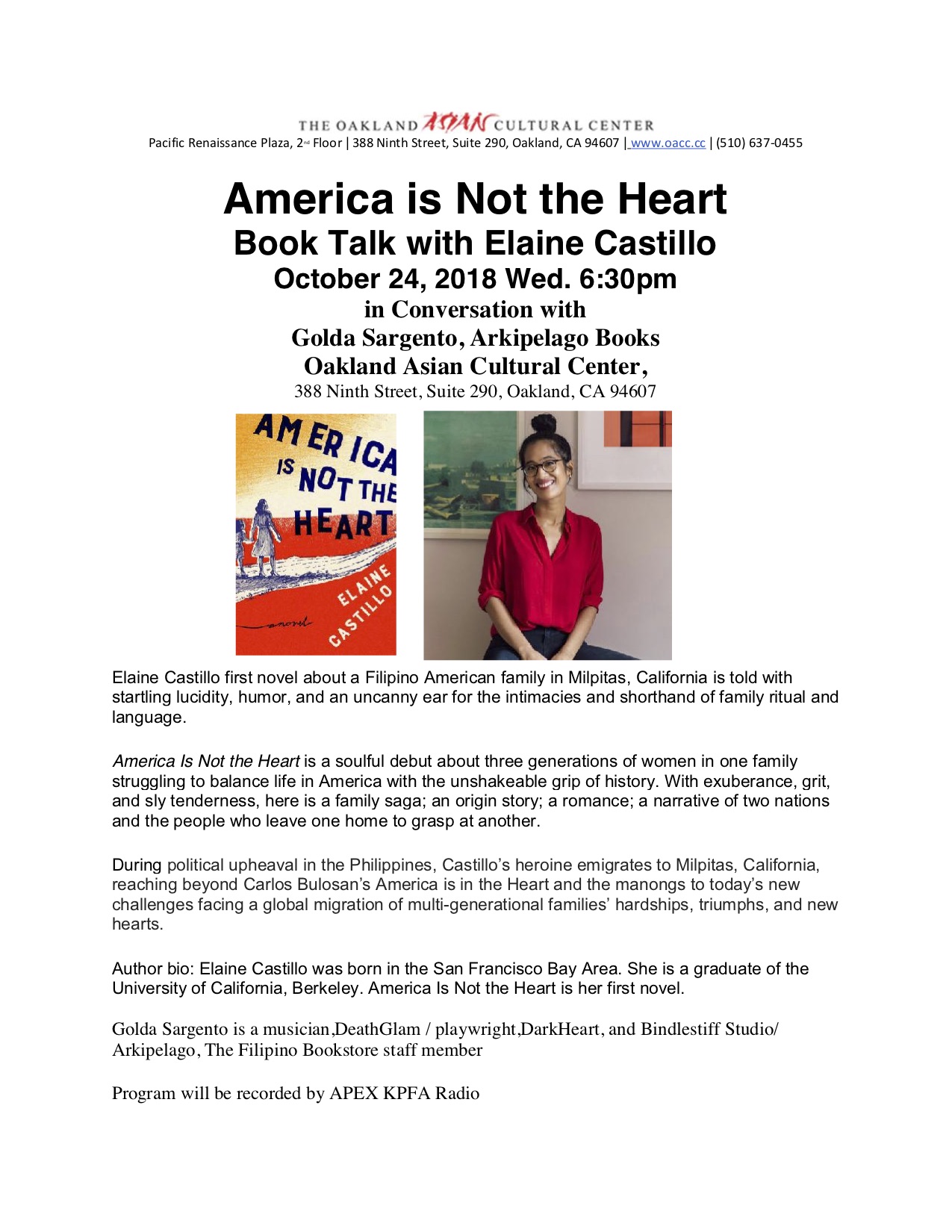 About the Author
Elaine Castillo was born and raised in the Bay Area. She graduated from the University of California, Berkeley with a degree in Comparative Literature. She is a Voices of Our Nation Arts Foundation Fellow, and her writing can be found or is forthcoming from Freeman's, Lit Hub, The Rumpus, Taste Magazine, Bon Appetit, Electric Literature and elsewhere. Her most recent short film, A MUKBANG, was commissioned by the San Francisco Museum of Modern Art's Open Space. Her debut novel is AMERICA IS NOT THE HEART was published by Viking Books in the US/Canada and Atlantic Books (UK), and is forthcoming in translation in multiple countries. Her Instagram can be found at @_elainecastillo.