This series provides an extensive review of the board certification exam for ambulatory nursing from certified experts in this field.
About this event
AMBULATORY CARE NURSING CERTIFICATION REVIEW
July 5 - August 19, 2021 | 12.0 contact hours
Please Note: The Ambulatory Nursing RN-BC credential has changed to AMB-BC. The exam content outline has not changed. The content of this review course will prepare you for the current certification exam.
The demand for ambulatory care nurses will continue to increase over the next several years. In addition, the scope of ambulatory care nursing is expected to broaden. Becoming certified in ambulatory care nursing will enable RNs to meet increasing expectations by increasing confidence, developing new skills and taking on additional responsibilities. Participants will become proficient in role and responsibilities topic areas such as clinical practice, care management, patient education, telehealth, communication, and legal issues within ambulatory care nursing.
This multi-week self-paced program combines online education with recorded webinars to provide you with a study choice that fits your learning needs and schedule and is aligned with the core elements of the certification exam. Complete the series and earn 12.0 contact hours and a certificate of completion.
"The Ambulatory Care Nursing Certification Review Focused CE was the linchpin to my success in passing my certification exam! The webinars and study materials were very valuable and relevant to today's practice environment. Without a doubt, I strongly recommend the Ambulatory Care Nursing Certification Review Focused CE to anyone that is dedicated to increasing their knowledge and advancing their career." Alecia K. T., MSN, RN-BC
"I currently hold a certification in Ambulatory Care Nursing, however, I would have never pursued it if weren't for the Ambulatory Care Nursing Certification Review Focused CE Series. I was simply going to enhance more competencies within my job performance, but taking the course has invoked ambition for me to pursue the board certification. ..." Susan K, BSN, RN-BC
"The Ambulatory Care Nursing Certification Review Focused CE Series was a key factor in successfully passing the Ambulatory Care Nursing Certification Exam. The course covered all aspects of test review from healthcare laws to patient diagnosis and treatment. Acquired nursing knowledge paired with this Focused CE Series is a sure step toward success." Joyce J., BSN, RN-BC
"I would highly recommend the Ambulatory Care Nursing Certification Review Focused CE Series to anyone thinking about the certification exam. The webinars and self-learning courses were easy to understand and reflected the content of the examination. It was convenient to be able to view the information at my own pace and even view the programs more than once. I was also able to print the self-learning modules and study those at times when I didn't have access to a computer. The webinars were done by knowledgeable instructors who spoke clear and concise. I firmly believe I would not have passed the exam without it." Tina B., RN
ENDORSEMENT
AAACN is proud to endorse this Ambulatory Care Nursing Certification Review preparation program, developed and hosted by Nurse.com
AAACN Special Membership Rate: $370 per attendee (To obtain your special rate, visit www.aaacn.org to sign-in to the AAACN membership area. You will then automatically link to the Nurse.com Ambulatory Care Nursing Certification Review Focused CE Series web page. Not an AAACN member? Join today to be eligible to register at the member price!)
BENEFITS
Strengthen your chances of passing the Ambulatory Care Nurse certification exam.
Attend interactive discussions with Ambulatory Care Nursing certified experts.
Network with peers within the virtual classroom.
AGENDA
This multi-week series consists of self-study readings, webinar courses, and a practice test specifically created to align with the current ANCC certification exam. The content will help you prepare for the certification exam and will be available until the series ends on August 19, 2021 at 11:59 PM ET.
Online Modules: All readings are available on Monday, July 5, 2021.
Practice Test: Available starting Monday, July 5, 2021.
Interactive Classroom: Weekly discussion questions are provided. You will also be able to network with peers and instructors, available to you throughout the series.
Live Webinars: If you missed any webinars, you will have a chance to review the recordings until August 19, 2021.
Clinical Practice: Plan of Care and Care Management: Thursday, July 8, 2021; 7-8:30 p.m. ET
Professional and Legal Issues, Regulations, Standards and Scope of Practice: Thursday, July 15, 2021; 7-8:30 p.m. ET
Clinical Assessment, Telehealth, and Telephone Triage: Thursday, July 22, 2021; 7-8:30 p.m. ET
Medication Management and Systems: Thursday, July 29, 2021; 7-8:30 p.m. ET
Education: Teaching and Learning Principles, Health Promotion, and Prevention: Thursday, August 5, 2021; 7-8 p.m. ET
If you missed any webinars, you will have a chance to view the recording until August 19, 2021.
OBJECTIVES
The goal of the Ambulatory Care Nursing Focused CE Series is to provide nurses with information on ambulatory care and a review for those preparing to sit for the Ambulatory Care Nurse certification exam. Upon completion of this series, attendees will be able to do the following:
Discuss the ambulatory care RN's role and responsibilities as described in the Ambulatory Care Nursing Conceptual Framework.
List the components of effective care coordination.
Describe how to develop an effective plan of care.
Describe effective patient education strategies.
List the necessary skills to effectively administer telehealth nursing.
Describe effective communication skills needed in the ambulatory care setting.
Discuss components of ambulatory care quality management, including medication management, procedure development, and evidence-based practice.
List characteristics of an effective ambulatory care RN leader.
Discuss legal issues in ambulatory care nursing scope and standards of practice.
Describe the ambulatory care nursing scope and standards of practice.
SPEAKERS
E. Mary Johnson, BSN, RN-BC, NE-BC is a patient navigator, coach, consultant and has been a nurse leader for over 35 years. She currently serves as educator for AAACN Certification Review Course and the EmPowerU course for the Visiting Nurse Association of Cleveland. She has written several articles on various Nursing issues and has authored the chapter for AAACN Core Curriculum Textbook on Patient Advocacy. She is a frequent lecturer on issues of nursing leadership, nursing retention, mentoring and nursing certification preparation.
Susan Paschke, MSN, BA, RN-BC, NEA-BC is a nursing leader, registered nurse, administrator and quality management specialist with thirty years of experience in a variety of healthcare settings. Her experience includes progressive leadership roles and accomplishments in clinical, quality and managerial aspects of nursing and operations in the inpatient, ambulatory and home care settings. She was also a past president of the American Academy of Ambulatory Care Nursing.
ACCREDITATION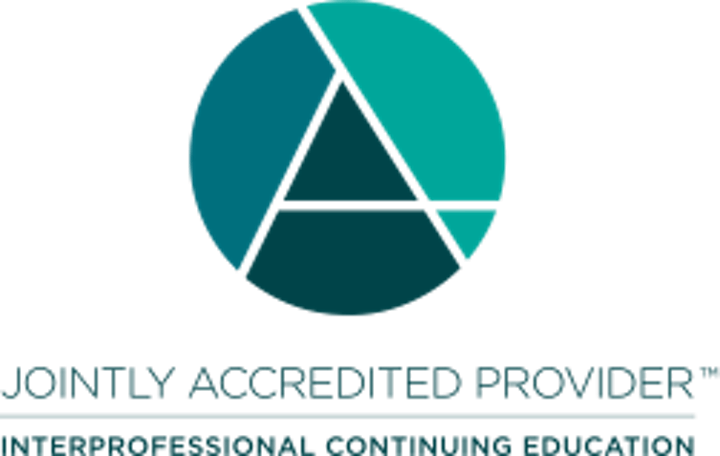 In support of improving patient care, this activity has been planned and implemented by Relias LLC and the American Academy of Ambulatory Care Nursing. Relias LLC is jointly accredited by the Accreditation Council for Continuing Medical Education (ACCME), the Accreditation Council for Pharmacy Education (ACPE), and the American Nurses Credentialing Center (ANCC), to provide continuing education for the healthcare team.
Relias LLC is also an approved provider by the Florida Board of Nursing, and an accepted provider through the Arkansas Board of Nursing, District of Columbia Board of Nursing, Georgia Board of Nursing, New Mexico Board of Nursing, South Carolina Board of Nursing and West Virginia Board of Examiners for Registered Professionals (provider # 50-1489). Relias LLC is approved by the California Board of Registered Nursing, provider # CEP13791 for 12.0 contact hour(s).
DISCLOSURES
Webinars must be attended in their entirety and the evaluation form must be completed.
The planners and presenter(s)/author(s) of this course have declared no relevant conflicts of interest that relate to this educational activity.
Relias LLC guarantees that the content of these educational activities are free from bias.
CANCELLATION AND REFUND POLICY
Phone cancellations must be confirmed in writing. Cancellations received four weeks prior to the start date of the series will receive a full refund of the registration fee. Cancellations received after four weeks and up to seven days prior to the start of the series will be assessed a $50 processing fee. Cancellations received seven days prior or "no shows" will not receive a refund. In the event that the program is cancelled, a full refund will be issued.
QUESTIONS
Please contact Relias customer support: https://www.nurse.com/contact.