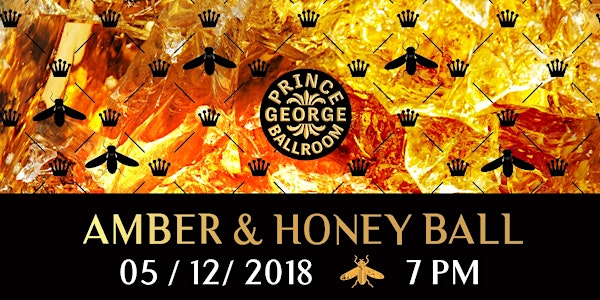 When and where
Location
The Prince George Ballroom 15 East 27th Street New York, NY 10016
Description
Join us at Prince George's Ballroom 15 E27th street (btw 5th & Madison Ave) for the Honey & Amber Ball. The event we invite you to support will start off the LV100NY organization's (subsidiary of Daugavas Vanagi Latvian Welfare Association's in New York) fund-raising campaign for Latvian retirement homes in need; an unforgettable evening in New York City's most elegant event space to advance charitable programs and events as part of Latvian Centennial Celebration.

​7pm- Cocktail hour
8pm- Dinner & Performances
​Excellencies & Honorable Guests:
​Ambassador of Latvia in USA - Mr. Andris Teikmanis
Ambassador at Permanent Mission of Latvia to the UN in New York - Mr. Jānis Mažeiks
​Special Guest Speakers:
​Executive Director of BronxNet TV - Mr. Michael Max Knobbe
From the Office of Legal Affairs, United Nations, Founder and President of The Art Of Giving Project.com -
​
Guest Star Performers:
​
TRIO - centennial markings of millennia performance
ADRIANA MIGLANE - Pop singer, soloist, X Factor Latvia finalist

3LIVE PROJECT - electronic and live music combo
~10:30 pm - dance dance dance with 3 LIVE PROJECT
Black Tie (optional)
Age Requirement for alcoholic beverage consumption : 21+
Don't miss the opportunity to be a guest at once in the lifetime event - Celebration of Latvia's 100 year Anniversary in New York City -The Amber & Honey Ball.
All net proceeds from the Amber & Honey Ball will be directed towards charitable programs of Latvian Welfare Association.
To learn more about supported missions click here.
You can support these programs and be a part of the Amber & Honey Ball in one or more of the following ways:
Placing advertisements during the event;

Purchasing tickets to the Ball;


Donating prizes for the raffle or auction.
For sponsorship and other contributions, click HERE or contact: info@lv100ny.com or 212-810-7178.
​LV100NY is a 501(c)3 nonprofit organization, subsidiary of "Daugavas Vanagi Latvian Welfare Association in New York". All donations are tax deductible to the extent permitted by law.

Please visit our charity's page www.lv100ny.org/mission for additional information or contact us directly.
We are looking forward to seeing you at the Amber & Honey Ball on May 12th, 2018.
Thank you for your support!
Follow us on Instagram and Facebook @amberandhoneyball.