Description
Are you an Amazon/ecommerce Entrepreneur coming to Canton Fair this Autumn?
If yes, you do not want to miss our "World Famous" meetup for ecommerce entrepreneurs!
The event is totally FREE
Networking is one of the most important parts of being an entrepreneur, this is why back in April 2015 I started this totally free networking event for Amazon Sellers.
In the past three years, the event has grown from a small meetup, to a massive 400+ attendee's event, attracting some of the world's top ecommerce entrepreneur visiting Canton Fair.

About The Event
The event is a casual get together for ecommerce entrepreneur, where you can enjoy your free evenings to discuss the latest tactics, techniques and processes that are working for ecommerce in 2017 and network with some of the best brains in the business!
WHY FREE!
It's really free, I love to network, some of my best contact and lifelong friends have come from this event, we have an Amazing group of people attending Canton Fair every six months and it would be a total waste not to join together to improve our business, our lives and our friendships together!
At the last event, lots of people even suggested that I started to charge for the event as they felt they had learnt so much, and got the opportunity to network with amazon people, but the event is still FREE and will stay FREE!
This year we will have some sponsors to help cover the cost of putting on this huge event, but I promise you now! There will be no hard sell from anyone. I have chosen sponsors that I already use in my business, these are tried and tested companies that will help you grow and improve, and best of all they will get us some free beer! (Food you need to buy yourself!)
New Venue
We have grown so big now that I have needed to go out and find a new venue capable of holding up to 500 people, so this year we will move just around the corner to 1920 German Bar & Restaurant.
The Bar & Restaurant is right next to the Grand Hyatt Hotel, we will be sending our detailed instructions on how to get to the venue nearer the event date
Where to meet
Starting time is 19:00 @ 1920 German Restaurant & Bar; feel free to get there earlier!
• Phase 2 = Wednesday 25th October
• Phase 3 = Wednesday 1st Nov
Address:
1920 German Restaurant & Bar; Zhujiangdong Road | Shop MW01-03 B1, Mid part of Huachenghui Center Guangzhou 510000, China
冼村街道花城广场珠江东路30号东花城汇中区B1层z
Phone: +86 20 8709 6032
Contact Me
Facebook – fb.me/cjdavey
WeChat – chris_zhuhai
WhatsApp +86 137 0232 0227
Email: events@fba4u.com
The best way to contact or talk with me...is wechat...this is a phone app like WhatsApp mixed with facebook, twitter, etc...It is an excellent app
Wechat is the most used app in China...all suppliers will have it...it is great for contacting them after work time for urgent requests, it has an English version you can download on your mobile, search the app store for it!
Wechat uses QR Codes to connet, scan mine to connect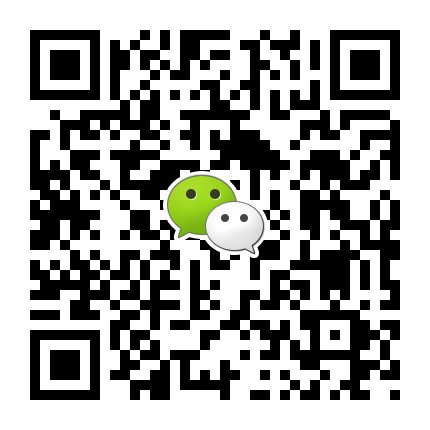 We have an amazing group on WECHAT of nearly 500 Amazon Sellers, If you add me on wechat I'll place you in this group, where you can network with some Amazon Rockstars!
Other Exhibition Info
If you are coming all the way to Asia there are many other exhibitions that really must not be missed, especially in Hong Kong, these shows are great!
You can find all the details of the exhibitions in ASIA on our website http://bit.ly/fba4u-expo
Facebook Group
Join our event Facebook group and connect with other like-minded ecommerce & Amazon Entrepreneurs attending Canton Fair this year!
On our Facebook group, we will provide lots of available information like where to stay, how to get around, where to eat, cool tourist places to visit, meetup events, how to dress for Canton Fair etc…