THE YEARLY ASGTG MEETUPS ARE THE HIGHLIGHT OF THE YEAR FOR LARGE, LEGITIMATE 3P SELLERS AND VENDORS.
About this event
ASGTG 2021: E-Commerce POST COVID  #ASGTG21
Presented by: Ed Rosenberg
For: Private Label and Resellers on Amazon
Location: Kol Yaakov Hall in Brooklyn, NY
Date: Wednesday, Aug 25, 2021
This all-day event connects Amazon's top sellers with Amazon experts, speakers,  and others who strive to succeed in the marketplace.  Includes lavish gourmet Brunch and dinner. To communicate with attendees at event join Events ASGTG Telegram group.
Schedule:
10:00 am - 8:00 pm (All Day) Networking
10:30 am - 3:00 pm- Lavish Brunch
4:00 pm - 8:00 pm Lavish Dinner
---------------------------------------------------------------------
11:00-12:00 Emma Schermer Tamir
12:15 - 1:15 Mina Elias Topic: Advanced Amazon PPC Mastery
2:00 - 2:50 Jared Orkin How you can use AI to scale your business from 7 to 8 figures
3:15- 4:15 Tim Jordan Rapid Fire Tips/Tricks: The Top Things to Know for Amazon Today
.....Much more being added
The annual ASGTG event/meetup has become the yearly highlight for sellers throughout the world and is likely the most spoken about Amazon Sellers event of the year - truly a standout among the rest. It's no wonder it was voted one of the top Amazon Sellers events to attend. 
ASGTG started as a simple idea and quickly exploded into a group sourcing for all Amazon selling issues. It includes many top 500 Amazon sellers. This idea has proven to be even more powerful than we ever thought possible. The annual ASGTG winter event 2020 sold out. Sellers flew in from all over the world including Israel, Florida, California and from multiple countries in Europe. The packed hall and sold out event demonstrated the high demand for additional events with high quality attendees and presentations.
New competition will always come along and eat up the profits. Sellers who fail to take the time to innovate and network can easily fall behind. The ASGTG EVENTS always provide sellers with the opportunity, knowledge and connections to have a competitive advantage in the constantly and fast changing world of eCommerce.
Attendees will have access to a full day of content in the main room, including seminars, keynote speakers and discussions by leaders in the E-commerce field. A second room will provide an all-day lavish gourmet catered buffet lunch and dinner, sponsorship booths, as well as more valuable networking opportunities.
Attendee Feedback on previous ASGTG events:
"Thank you for having me. The best amazon event I've ever been to, by far. " Juozas Kaziukėnas.
"This is why I go to ASGTG -9 hours with some of the smartest people in e-commerce. Definitely the best single-day conference I know of." Abe Chamoli
"Every speech has amazing content. The networking is unparalleled. We've been going for four years, and every year we walk away with new connections worth thousands in financial savings." Gavriel N.
"I came in from Israel for the show and am so glad I did. " Jan 2020 event attendee
"This is THE place for all your up-to-date Amazon news, information and questions. Highly recommended to anyone selling online from the newbie to the long-time seller." Barrry Lampart
"This show is known in the industry as one of the top shows for Amazon sellers.The passion and ideas that come out of the event are energizing." Jeff Cohen, Seller Labs
"Was the best amazon event I have ever been by. It was informative and had real content and the food was off the charts." Usher P.
Reserve your place now. We look forward to another great success this year!
Presentations from Top Amazon Experts
Lavish Lunch + famous ASGTG lavish gourmet catered buffet dinner 
High-energy, inviting atmosphere for networking with hundreds of advanced sellers
Many of the top 500 Amazon sellers in attendance.
We have sponsored booths as well as other sponsorships available.
Nate Jackson is the VP of Acquisitions at Perch, a technology-driven commerce company that acquires and operates top Amazon third-party and other D2C brands at scale. Prior to Perch, Nate was a Senior Manager at Bain & Company's Private Equity Group. He received his MBA from Carnegie Mellon's Tepper School of Business.
Title: Gold Rush or Sea Change? The Evolving Landscape of FBA Acquirers
Description: FBA Acquirers and Aggregators have exploded onto the scene over the last year, but, with every boom, comes uncertainty. This keynote analyzes the next 12-24 months, highlighting important funding trends, deal pricing trends, and what is sure to be an evolving competitive landscape. It pulls back the curtain on an opaque valuation process, and explores what FBA sellers need to know to get the most attractive exit in the future.

Anthony Cofrancesco is the Industry Liaison of PickFu. He even worked at Amazon early in his career. Anthony's the previous owner of Virtuous Graphics, a marketing agency offering copywriting, graphic design, photography, and videography to Amazon sellers. This Maryland native is fond of hiking, creating amazing video footage using his drone, and connecting with all types of people from all regions of the world. Catch Anthony on many webinars, podcasts, and speaking engagements on Amazon, creative output, and cross-cultural people management.
Title: Hacking the Brain: Data-backed visual optimization strategies for FBA
Description: 90% of all of the information transmitted through the human brain is visual. In this talk, visual conversion optimization expert Anthony Cofrancesco walks you through dozens of straightforward and data-backed strategies that will help you more efficiently communicate with your customers and drive massive conversion rates. Anthony's talks are known for being jam-packed with info, so you'll want to take notes as he covers optimization techniques for the highest ROI creative assets including main images, product packaging, PPC video, A+ content and infographics.
This talk will cover:
How to optimize the main image to drastically increase CTR
10X your brand through iterative testing on product packaging
PPC video: how to leverage one of the highest ROI "low hanging fruits"
A+ content templates and modules that are proven to convert
Creating an ultra-effective and easily digestible image gallery
Leveraging Seller Central's Managed Expierfements tool for maximum impact

11:00-12:00
Emma Schermer transforms her insatiable curiosity into conversion-spiking copy. As co-founder and CEO of Marketing by Emma, she's helped over 800 businesses from around the world boost their sales and build their brands online. Create best selling product pages, Amazon listings, and website copy that makes your dream clients excited to click "Add to Cart" with the Emmazon team!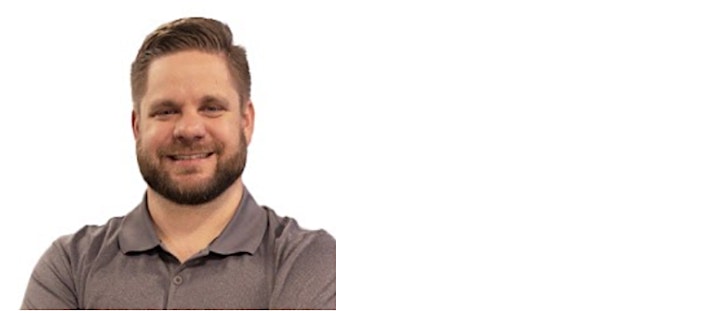 3:15- 4:15 pm
Tim Jordan has been selling via e-com since 2015.  His resume includes owning and exiting multiple brands and owning a shipping, sourcing, and 3PL company with locations in the USA, China, and Central America.  Tim has worked as an executive strategy consultant for many of the top software and service companies in the industry, been the Chief Growth Officer for SellersFunding, and founded and operates the Private Label Legion community.  Tim is also the host of the AMPM Podcast and developed the very popular ProjectX Case Study in partnership with Helium10.  Tim's e-com expertise is broad, with a particular focus on product research, brand development, and general business development. 
Topic: Rapid Fire Tips/Tricks: The Top Things to Know for Amazon Today
In this session, Tim Jordan will be dropping as MANY top tips, tricks, and important updates as possible in his time slot. He will be covering things such as:
-Top Ranking and Indexing Strategies that Work Today
- The Best Off-Amazon traffic generation strategies
- Workaround for the most frustrating Amazon problems
- Current Events and How they should Effect Us
- Combating Black Hat – Defense Measures
- Getting Ahead of the Game on Product Selection
12:15pm - 1:15
Mina Elias is a multiple seven figure seller in the supplement industry, investor, Amazon PPC expert and founder of Trivium Group. Mina excels at developing cutting edge supplements for different target audiences and combines his passion for supplements, his background in chemical engineering and chemistry, and his expertise in PPC to crush the competition on Amazon. His goal is to disrupt the supplement industry and make a significant positive impact by cleaning up the market and giving consumers the supplements they deserve.
Topic: Advanced Amazon PPC Mastery
Understanding metrics to monitor
Best practices for maximum granularity and control
Step by step operations for optimization
All possible operations for PPC optimization based on reports access
Monitoring DSP funnel and overflow
Jared Orkin is a seasoned entrepreneur with over 15 years of experience in the Ecommerce industry. With an extensive understanding of both sides of Ecommerce - from seller to buyer, Jared has been able to help hundreds of brands develop and refine their strategy for success on Amazon. He shares this expertise by working closely with companies that want to get ahead and stay ahead in what continues to be the fastest growing marketplace ever seen.
Title: How to rank and scale your Amazon business using AI
-How you can use AI to scale your business from 7 to 8 figures
-How you can use AI to get tons of free outside traffic
-How Amazon is using AI to rank your products
Become an ASGTG Member (everything in group always free): 
Terms & Conditions
Tickets are issued on a first-come, first-served basis. We recommend that you reserve your place as soon as possible - limited spaces available!
What's the refund policy?
Refunds only within 30 days
Is there a dress code at the event?
Yes. The dress code is business casual.
Is everything Glatt Kosher? 
Yes. (Hall under OK and KHL. Meat is crc Hisacdut chasidishe Shechita, Beis Yosef , Everything Bishul Yisrael, Yashon)
What are some hotels in the area?
Avenue Plaza, Borough Park (718) 552-3200JFK airport hotel (718) 244-4444One Hotel Brooklyn (347) 696-2500Fairfield Inn, Park Slope (718) 522-4000Even Hotel, Downtown Brooklyn (718) 552-3800
Will I get a recording of the presentations after the event?
Yes. It takes a few weeks to edit.
Is this for Private Label Sellers or branded Resellers?
There will be presentations for both business models.
Will the speakers be pitching anything?
No. Nothing at all.
Who should attend?
This is primarily for Serious Amazon businesses.
Will there be parking?
Yes, but its best to use Public Transportation or Uber.https://www.eventbrite.com/organizations/events
Which train is closest to the hall?
There is an F train that comes to the Ave P subway station.
Do I have to bring my printed ticket to the event?
You do not have to. We can locate this information by name
 Can I update my registration information?
Yes - Check your email with your confirmation and follow instructions.
Is this event applicable if you are not an FBA Seller?
Our event is a great networking opportunity for multiple different types of companies even if you are not an FBA seller. 
Is this event for both men and women?
Yes.
 ***For any urgent inquiries; please text (844) 427-4844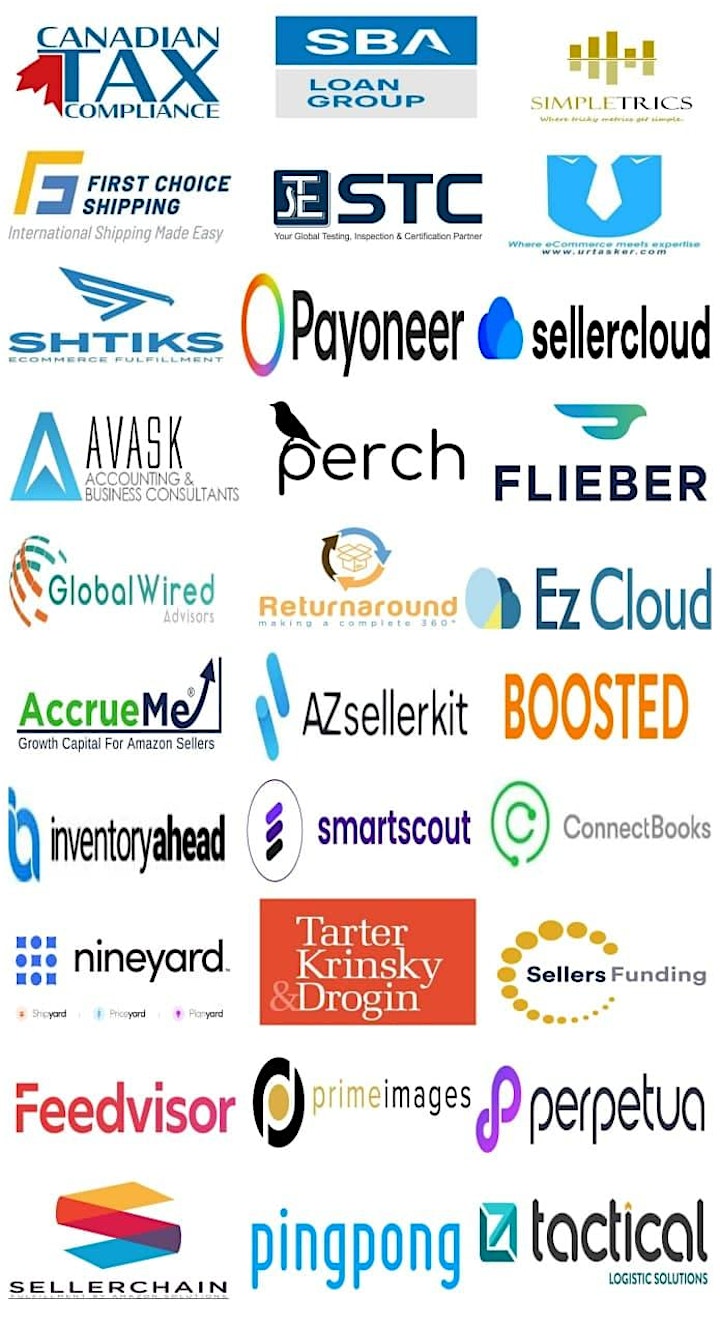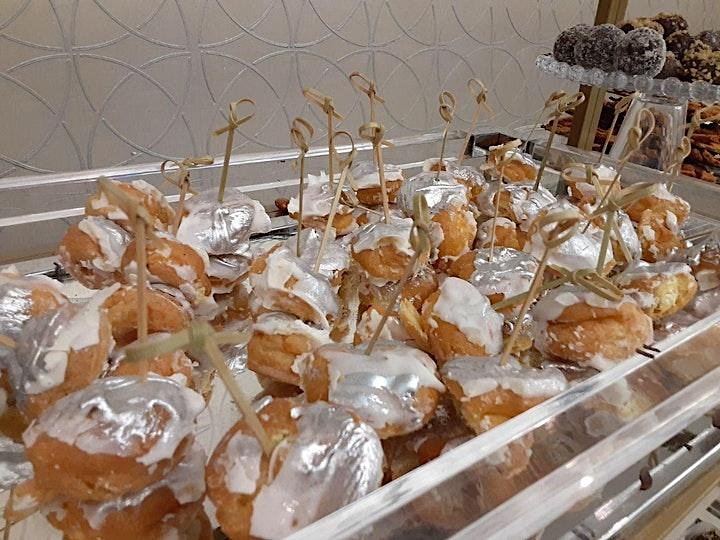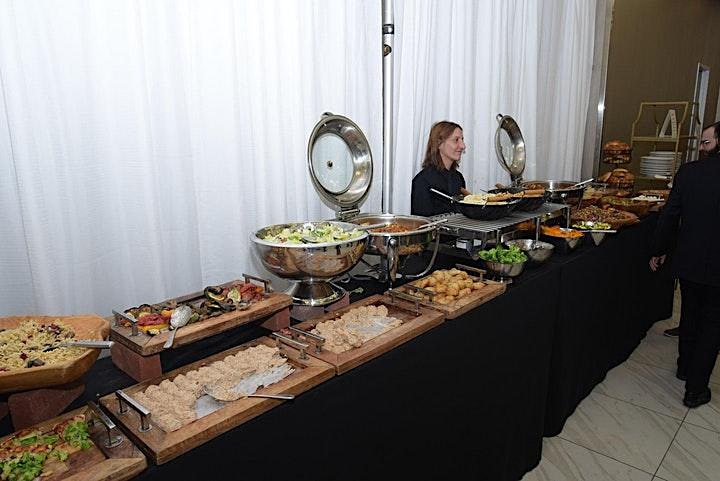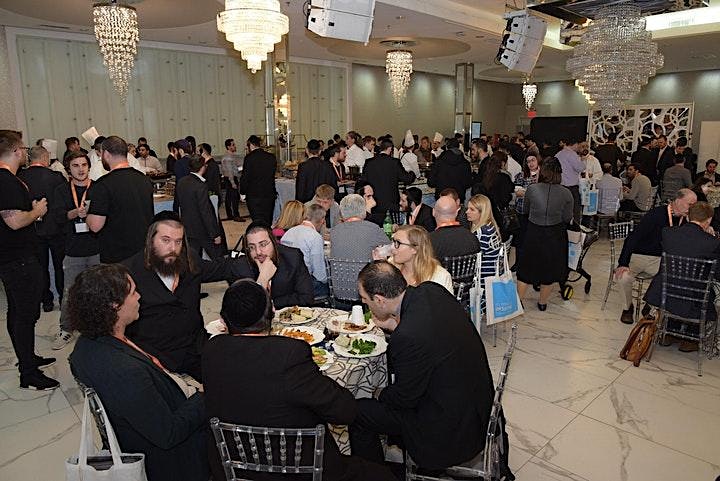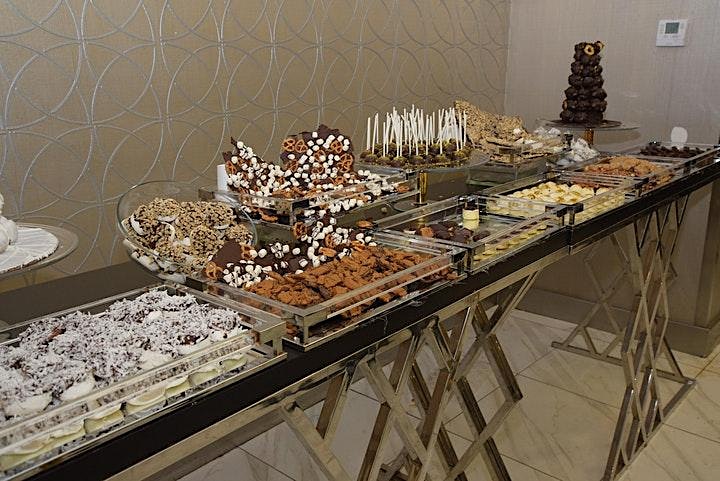 Organizer of Amazon Sellers Event/Meetup ASGTG 2021: E-COMMERCE POST COVID (7TH) ASGTG
Founder of Amazon Sellers Group TG
Powerful and leading Amazon Sellers group that provides support and advocates for Amazon Sellers and other e-commerce professionals.
Amazon
Compliance/ Suspension SpecialistEd is a sought-after expert on all Amazon related issues. He has successfully helped multitudes of sellers, including many of the top 200 sellers, navigate the rough terrain of Amazon Suspension and other compliance issues.
E-commerce professional 20+ Years