Description
WHAT YOU'LL LEARN
Operations & Inventory: How to keep your account healthy & manage customer demand.

Organic Marketing: Ensure you're driving traffic to your listings with effective SEO and turn visits to sales with content that converts.

Advertising & Promotions: What are the best strategies? Get your products in front of customers who will click and add to cart.

Brand Storefronts: Stand out in the crowd and drive traffic to your optimized storefront.
THE SCHEDULE
12:00 PM - Arrival & Registration
12:15 PM - Light Lunch
12:15 PM - 1:15 PM - Presentation
1:15 PM - 2:00 PM - Networking
YOUR HOSTS
KIRI MASTERS, Founder & CEO of Bobsled Marketing
Kiri Masters is the Founder & CEO of Bobsled Marketing, a digital agency created to help consumer product brands grow and protect their Amazon marketplace channels.
After a successful career as a commercial banker at JPMorgan Chase, Kiri launched her first e-commerce business on Amazon. Recognizing the enormous potential of the channel, it wasn't long until Kiri decided to build a team of true Amazon experts and provide a platform for brands that were looking to grow.
Her entrepreneurial mind and passion for ecommerce, allowed Kiri to become a strong voice in the Amazon world. Today she is the author of 'The Amazon Expansion Plan' and a contributor on Forbes.com where she writes about Amazon from a brand's perspective.
Kiri is also featured on the RetailWire panel of retail experts, a co-host of the Ecommerce BrainTrust podcast and the winner of a Silver Stevie® Award for Young Female Entrepreneur of the Year.
BRITTANY STARTZEL, Sales Manager at Bobsled Marketing
Brittany spent four years working for one of the largest third-party retailers on Amazon and specialized in account management, with a portfolio of roughly three hundred brands. Her love for the online world began at the University of Montana where she was the first student to graduate from the Social Media Management program.
As an expert in onboarding new clientele, she transitioned to a lead sales role and focused on cultivating partnerships specifically for the Amazon platform, as well as international markets. Brittany was intricately involved in organization, training, and innovation within her department and brings to Bobsled the same passion for building long-lasting relationships through bootstrap measures and creative initiatives.
Brittany's years of experience within the retail space on Amazon provides fresh insight to the brands she connects with and allows for a genuine understanding of the pain points that naturally come with selling on the marketplace. Her love of relationships, creative thinking, and problem-solving made for a natural transition into the Sales Manager role at Bobsled.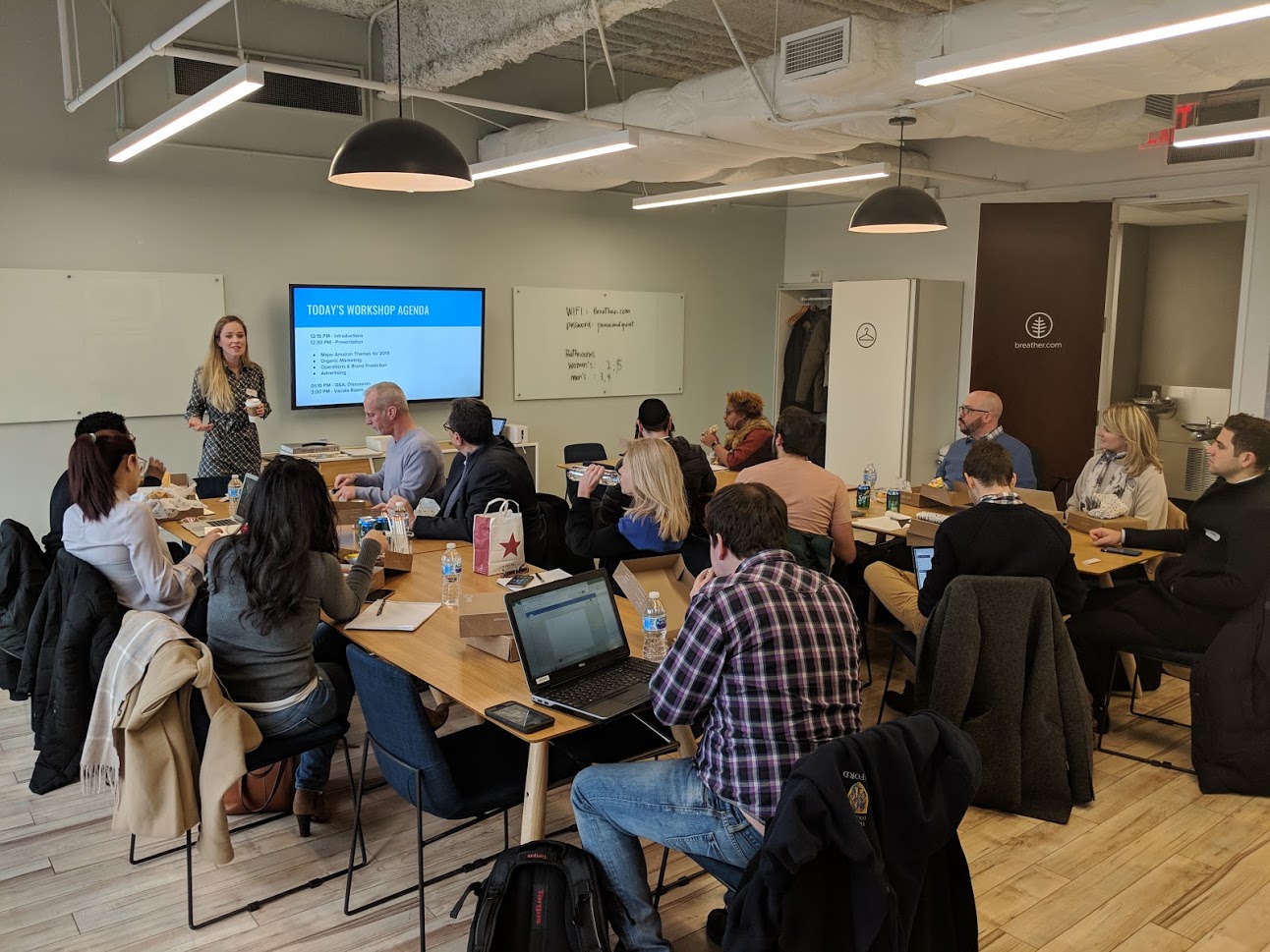 TESTIMONIALS
Attendees at past events have noted how the event has allowed them a more strategic view of the Amazon landscape, as well as providing actionable insights that can be implemented immediately.
"Kiri Masters conducted the Sydney workshop with professionalism and aplomb - all delivered in her friendly, approachable and relaxed style. Kiri's knowledge and expertise re: Amazon demonstrates that Bobsled are the go-to team for those wishing to get that extra help to get the best from their Amazon endeavors."
"Amazon is just one channel but it touches a lot of different people, from legal to sales to marketing. Bobsled covered every angle in their seminar—from how to deal with things like fraud and unauthorized sellers to how to better interact with our resellers to the social media component. It was great."
"Kiri Masters did a seminar in NYC and it was very professional, yet comfortable. They provided a better lunch than I expected and the info was great. Plus there was plenty of interaction so my questions all were answered easily. I'd go again!"
---
Contact Information
For further questions, please contact us at info@bobsledmarketing.com
Who Attends:
This event is for brand-side marketing or sales leaders who are accountable for their brand's growth on Amazon.
*This event is organized by Bobsled Marketing and is not initiated or sponsored by, or associated with, Amazon.