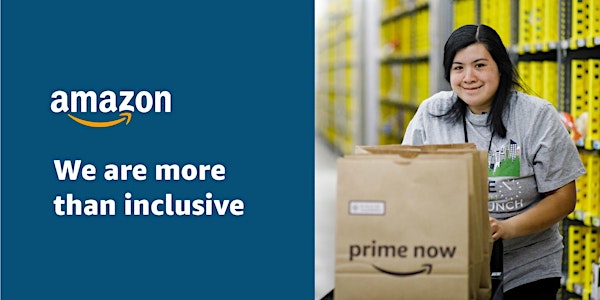 Amazon hourly jobs for People w/ Disabilities info session- Central Florida
Information sessions held every Thursday with the exception of holidays.
About this event
Central FL Amazon warehouse staffing team is here to answer questions and provide information about jobs, working at Amazon or anything!
Apply: www.amazon.com/centralflhourlyjobs
Job Alerts through texts: Text MCONOW8 to 77088
Job Alerts through email: https://tinyurl.com/amazonjobalerts
At Amazon, ability, not disability, is the basis of all employment decisions. Our goal is to enable individuals with disabilities to participate fully and equally in the hiring process, as other individuals without disabilities, by providing reasonable accommodations.
Join us online.
https://chime.aws/4086769701
Meeting ID: 4086 76 9701
or
Call in using your phone:
United States Toll-Free (1): +1 855-552-4463
Meeting ID: 4086 76 9701