Description
Join our half-day workshop and create your own Skill for Amazon Alexa. If you want to get your hands dirty and code up your very own skill, this event is for you!

These skills can be published to the Alexa Skill Store and used by millions of devices powered by Alexa. Already, you can ask Alexa to hail you an Uber cab or order your favourite pizza from Just Eat.
You will learn how to develop a custom skill for Amazon Echo with the Alexa Skills Kit (ASK) and Amazon Web Services (AWS). We'll show you how to do it step-by-step. By the end of the session, you'll have created your own skill!

Required Setup & What to Bring
You need to bring a fully charged PC or Mac (sorry no tablets or Chromebooks).

You will also need to register for a (free) Amazon Developer Account (developer.amazon.com) and a (free) Amazon AWS account (aws.amazon.com) prior to the event.

Both the AWS and the developer accounts are required to participate in the Alexa bootcamp.

About Amazon Echo & Alexa
Amazon Echo is the world's most successful AI-powered speaker. Alexa is the voice service that powers the Amazon Echo and Alexa apps. The Alexa Voice Service provides capabilities, or skills, that enable users to interact with apps using their voice. Examples of these skills include the ability to play music, answer general questions, set an alarm, provide information on the weather and more.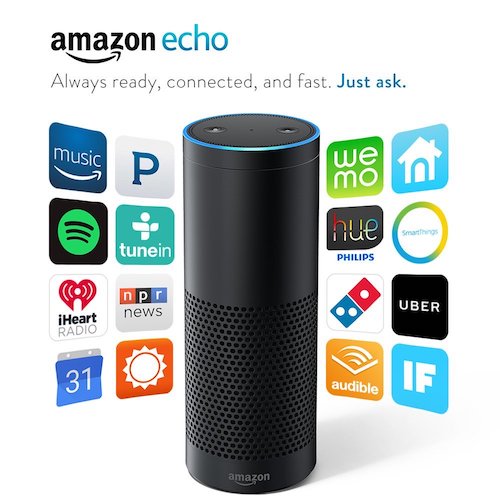 Schedule

13:00: Doors Open. Ticket Verification at Amazon's offices

13:15: Amazon Alexa Skills Bootcamp Kick Off

17:00: Vacate Amazon premises

How to Find the Venue

The event will take place inside Amazon's offices. Please allow for some time to sign in at the reception on arrival. Please note there are no parking facilities. Closest tube is Farringdon station.


Please note space is limited and the event is oversubscribed. Seats will be allocated on a first-come-first-served basis.

Future Events

Join our community on Meetup and be the first to know about our future events! www.meetup.com/LondonAppBrewery