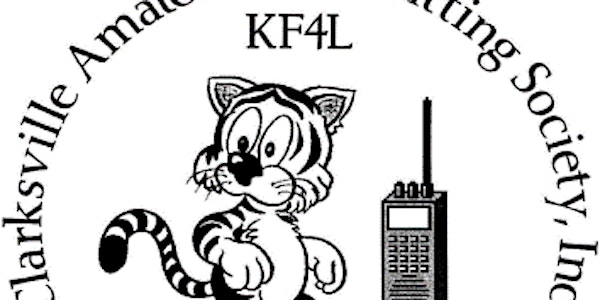 Amateur Radio Technician Course
Learn with others in a classroom environment as you work towards obtaining an FCC Amateur Radio License!
When and where
Location
American Red Cross 1760 Madison Street Clarksville, TN 37043
About this event
Internet without wires? Amateur Radio
Personal communication security in times of disaster or power outages? Amateur Radio
Service to your fellow man in time of need? Amateur Radio
Like to tinker with things and make them work? Amateur Radio
With a license in hand, the world of Amateur Radio is yours to explore.
The course is conducted over a ten week time period starting September 6th and ends November 8th. An exam session will be conducted November 26th. We will meet each Tuesday at 6pm until 8pm. Since this course starts near dinner time for most, your outside food and drink are permitted but please provide your own utensils and napkins. Coffee will be provided by the Instructor. This course is open to children (basic math skills required) and makes for a wonderful family learning experience but childcare is not provided. *** Any child under 18 years of age attending as a student must be accompanied by an adult (18+) sibling or parent (even if the sibling/parent does not attend as a student). Childcare is not provided.
Seats are limited so reserve your spot now!
The cost for this course is $99 and covers the required materials listed below. These materials are used in class. If you already have any of these items as listed, you will not be required to purchase those items. Payment for materials is due the first night and can be made with cash, check, or other method:
ARRL Ham Radio License Manual 5th edition $33
ETron Circuit Labs "The Basics v2.0 Introduction to electronics" $33
Antique Wireless Association Morse Assistive Technology Trainer $19
Examination Fee $14
*There is a fee of approximately $35 charged by the FCC that cannot be paid for in this class but must be paid directly to the FCC. Information about this fee will be provided during class.
While you are waiting for the course to begin, here some links to explore:
arrl.org/what-is-ham-radio (Get a bird's eye overview of this amazing avocation!)
arrl.org/news (for all of the latest newsworthy events surrounding and involving Amateur Radio)
kf4l.org (The Clarksville Amateur Transmitting Society, your local resource of support before, during, and after your course)